Book Print On Demand – We've Got You Covered!
Sorin Constantin has partnered with Book Bolt to bring you this exclusive offer
We want what you want.

1 Month FREE Trial then



$39.59 6/Months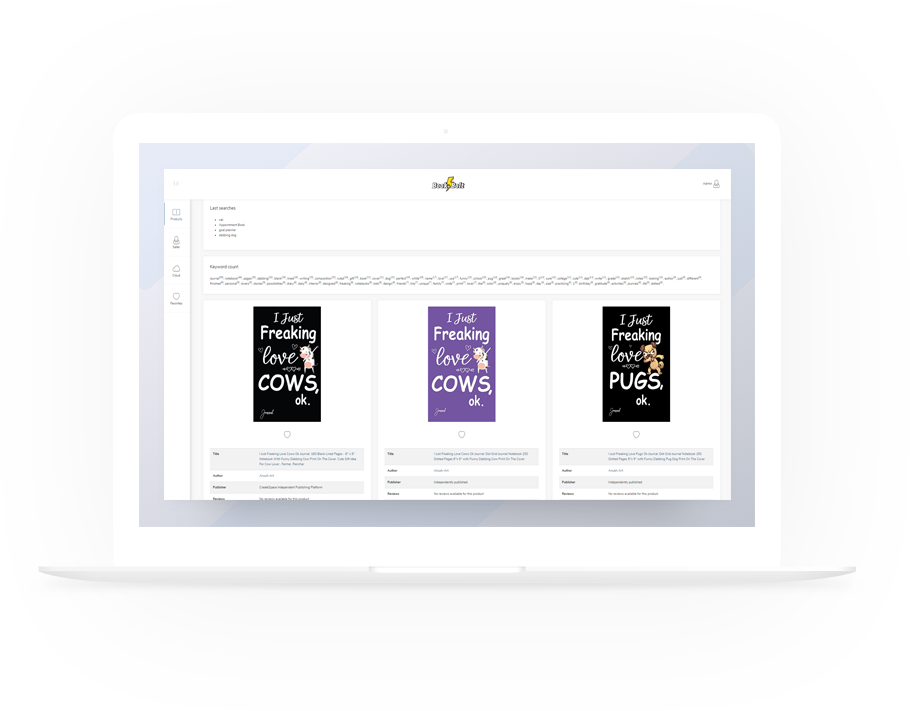 Become A Publishing Powerhouse Without Writing A Single Line Of Text!

What is:
Book Print on Demand?
Print on Demand allows you to make a sale FIRST and then the product is created. The best part is? Amazon does ALL of this for you!
With POD Book selling, you do not need to be a writer. You can use "low content" interiors (journals, diaries, log books, ect) and sell to Amazon's millions of customers.
The process is simple:
Research what customers want

Create a design

Download a book interior

Upload to Amazon

Make Sales

Collect Royalties
The Book Bolt software has you covered!
Once you make a sale, Amazon will print and ship your book. They will take care of all customer support with ZERO upfront cost. At the end of the process, you get paid a royalty!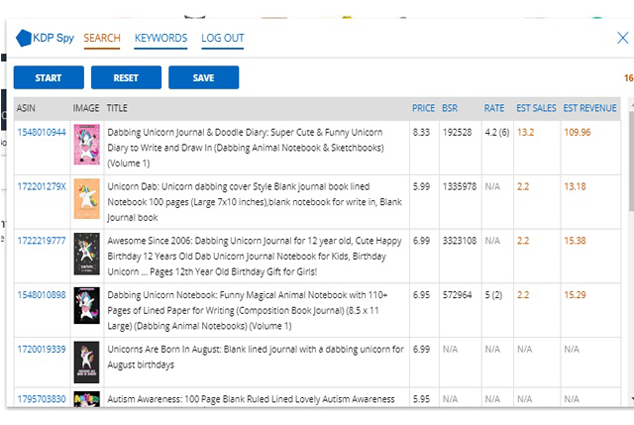 Exclusive Features
Discover Profitable Niches
Book Bolt is designed to help you through every step of the no content book process.
Every best seller starts with GREAT research! Let Book Bolt guide you to profitable niches in undeserved markets!
Intuitive and Easy to Use
Simple yet powerful features let you quickly and easily find book niches where people are spending the most money.
Scale Your Book Business
Find book niches which are ripe for stacking up royalties and expanding your print on demand business.
Book Bolt Research lets you explore thousands of niches without the time, hassle and headache.

Get started with the free trial

Book Cover Design Simplified
Gone are the days of struggling to get your Book covers just right. The Book Bolt Cover Designer makes beautiful covers a quick reality.
Making sure that your book covers are in the proper dimensions, have the correct text on the spine, and have an appealing back is imperative for your success.
The Book Bolt Cover Designer lets you build out these designs and download them in minutes instead of hours which can be uploaded right away.

Grab a 6 month subscription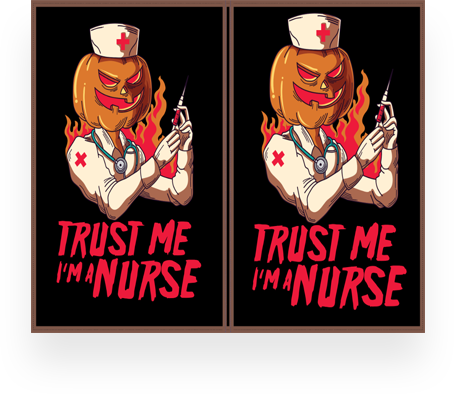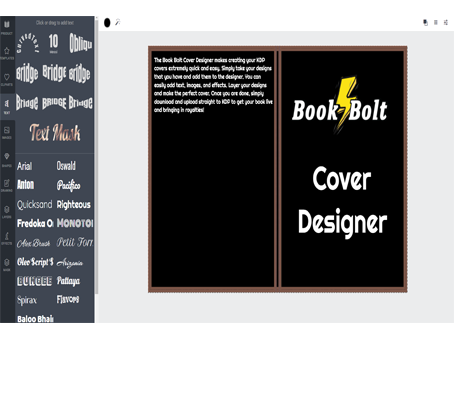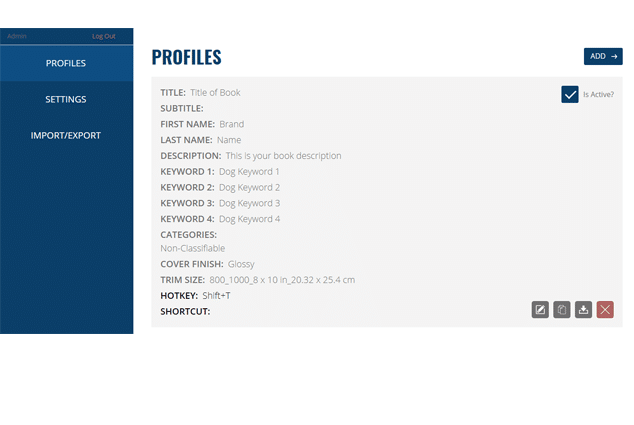 Book Listing Made Easy
Listing your books on KDP can take up a great amount of time. Speed up the process with the Book Bolt Lister to quickly get your products online so they can start making sales.
+
Books
+
POD Sellers
+
Tools
+
Hours Saved
Sign Up Now (Sorin Constantin Special)
best offer

6 month subscription

$39.59

30 Day FREE Trial

Market Research

Cover Designer

Plugins

24/7 Customer Support
Monthly

$7.49 / mo

Market Research

Cover Designer

Plugins

24/7 Customer Support
best offer

One Time Payment

$170

Market Research

Cover Designer

Plugins

24/7 Customer Support
What Our Customers Love About Us
Testimonials
Great Software
" Book Bolt helped me take my extensive design portfolio and easily transfer it. This change allowed my business another revenue stream! "
Lanelle
Been Waiting For This!
" The entire KDP process has been quick and painless after Book Bolt was launched. What used to take hours is now not an issue anymore! "
Greg
More Money Less Struggle
" I decided to try out moving my Merch designs over to KDP with no content books. I was blown away by how quick the royalties started coming in! "
Matt
Grow Your Book Business
Pages
Other
About
Blog
© Created with purpose by Book Bolt