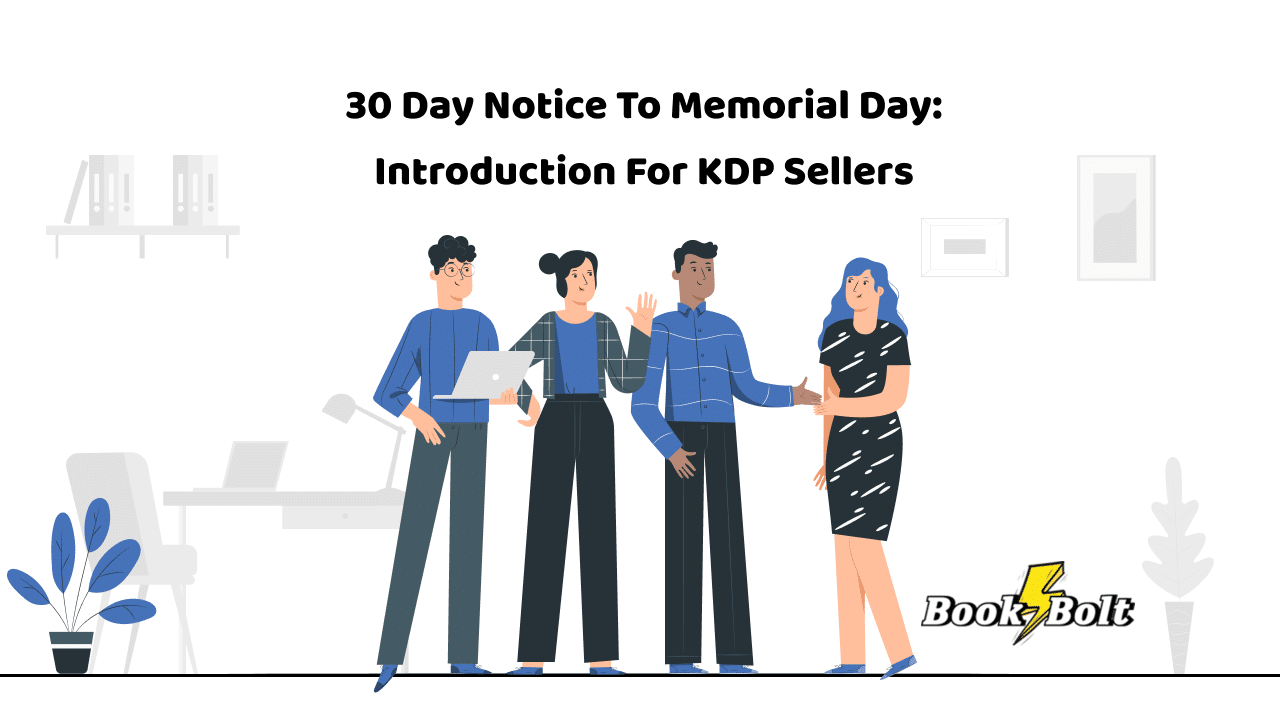 In the world of Amazon KDP, there are few items that require less time to produce than lo-to-no content books. If you are a part of this, you have either produced them yourself or seen what is out there for sale. And while planners and even blank diaries are easy enough to create, there are still others that require a bit more time and can be a challenge. This is especially true of our topic today: coloring books!
THE COLORFUL WORLD OF COLORING BOOKS
It's next to impossible for your author to imagine a childhood without these present, sometimes on a daily basis. Coloring within the lines, outside the lines, finding which colors go with what, or experimenting to our heart's content with crazy colors combos and non-traditional backgrounds and additions. Even expanding the scene with a black crayon onto other pages to continue coloring it there. Wonderful memories, and something shared across the world in one form or another.
This is something you can take on not only for your customers but also for yourselves, if you have young ones at home. Create the kinds of things you'd want them to keep busy with over the long summer months. If you're artistic and enjoy coloring, you should look at the coloring books on Amazon. These volumes are jam-packed with complex drawings that are ideal for coloring. There is undoubtedly a coloring book that is perfect for you and yours because they are available for all ages and skill levels. If you're prepared to unleash your creativity and publish your coloring book, have a look at these easy steps.
THEY'RE NOT JUST FOR KIDS
Remember, you do not need a lot to publish a children's coloring book. The tools on sites like BookBolt can start you off the right way. As we said, coloring is a popular past activity for kids. Self-publishing your kid's coloring book is a genius idea for nurturing a love of the arts. First, select a theme and then expand it to create designs that reference it. Make sure there isn't too much clutter in your photographs to avoid offending a younger readership. This is really a perfect opportunity to do so and can also make you a profit!
So with that in mind, let's look at what some of the hottest niches are for this form of lo-to-no POD item, along with some examples from those who are already out there doing it. Here are a few ideas to get you going.
Mandala Coloring Book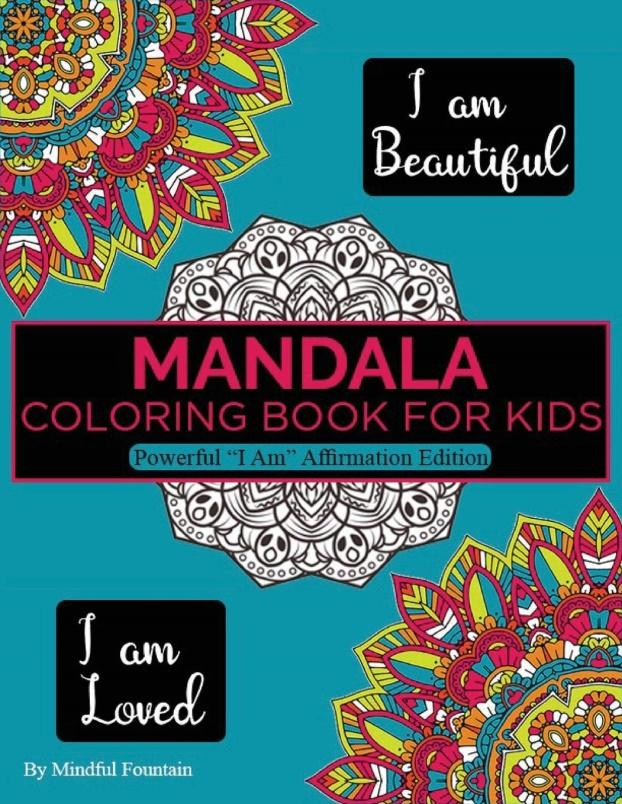 Kids can express themselves creatively and use this Mandala Coloring Book as a tool not only for fun but also for concentration, meditation, and stress relief. Mandala coloring has peaceful and therapeutic qualities, and in this example they've added positive affirmations to assist young people to develop self-confidence and self-esteem. The child can learn to concentrate on encouraging affirmations as they color in order to strengthen their sense of self.
Coloring mindfully is a way to be present while creating.
Mandalas' complex and repeated patterns help kids concentrate when coloring to the point where they become so engrossed in the activity that they lose track of time. Regular affirmation notebooks typically have lines and can't engage the creative part of the brain. Since the child is in a focused state of mind when coloring, they extended the idea and added encouraging affirmations (such as "I am strong", "I am beautiful", etc.) to re-enforce self-confidence and self-dialogue.

Kawaii Food Coloring Book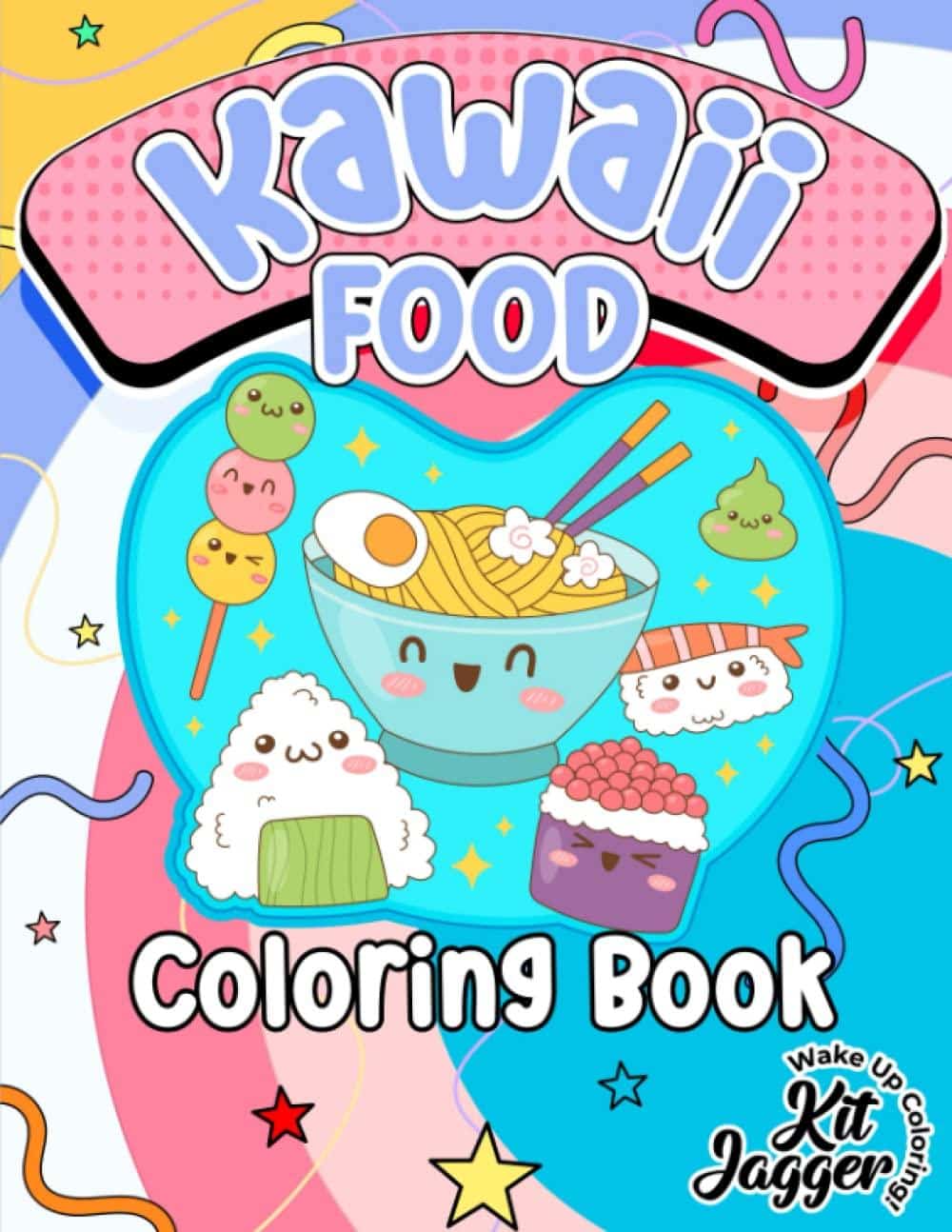 This sweet coloring book has fifty simple drawings of welcoming food done in Japanese kawaii style. The Japanese word kawaii, which means "cute," perfectly describes the characters in this coloring book. The dimensions include full 8.5×11 50 coloring pages with adorable kawaii animals and adorable cuisine, such as ice cream, donuts, cupcakes, pizza, and hamburgers. The pages are one-sided sheets printed separately to avoid bleed-through, and are outstanding for all skill levels.
Big Kids Coloring Book: Fairy Houses and Fairy Doors, Vol. 3
This book is filled with charming pen and ink illustrations of fairy houses and doors that were all hand-drawn. It has images that range from simple to complex, thick lined drawings with basic forms and designs, and more fine-art styles with a variety of line weights (thin to medium). They end users (slightly older kids to adults) will be occupied for weeks or months with the light and dark line pictures! The lines in these hand-drawn illustrations feel more like the artist's natural sketches than if they were created using software and are mechanically flawless. Additional coloring pages from the creator's past coloring books are included in this book.

Trucks, Planes and Cars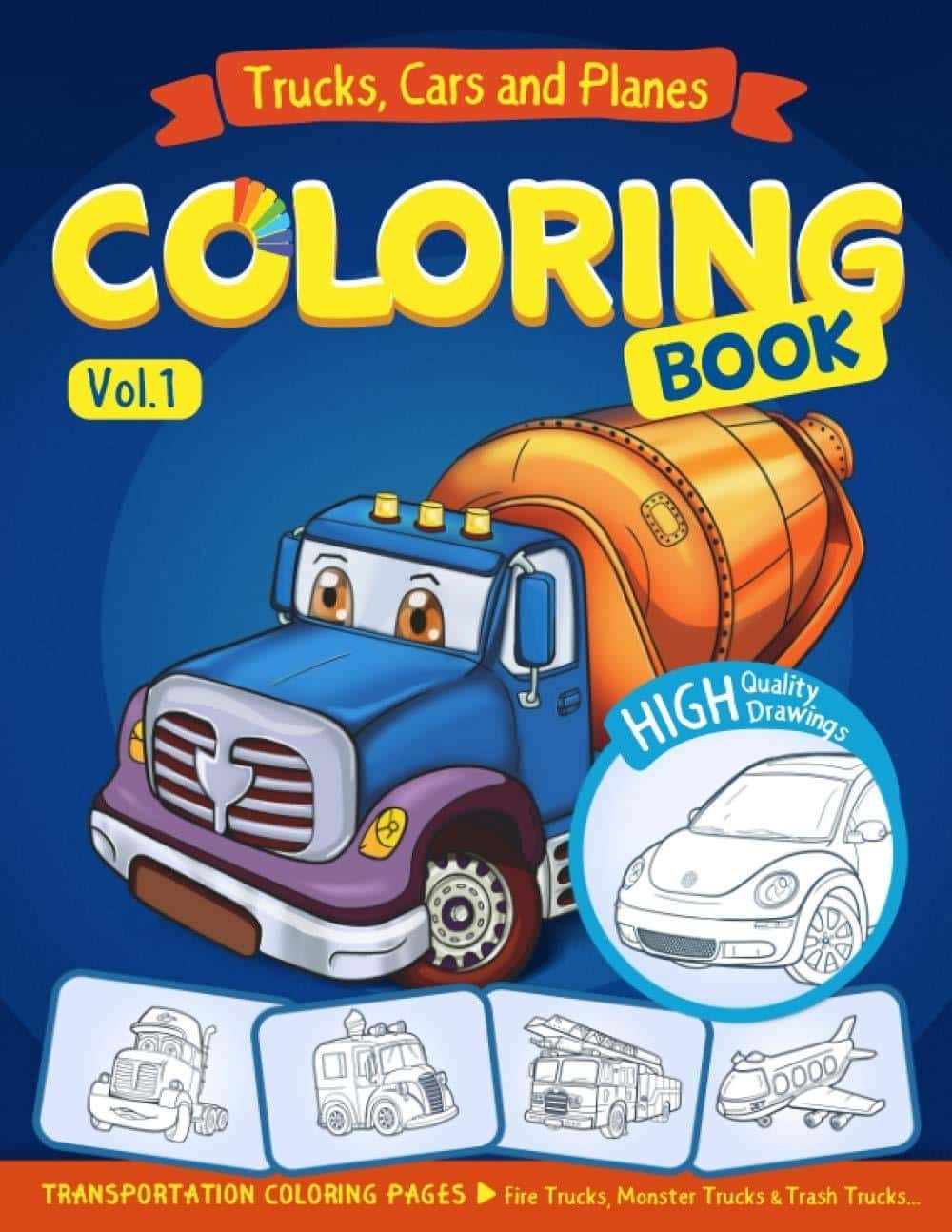 Do your children enjoy coloring books with cars, trucks, and airplanes? Almost all kids do. If so, this one is for them. These coloring books are designed for children between the ages of 2 and 8 (preschoolers and toddlers). Wonderful illustrations of trucks, automobiles, and planes are included in the coloring book so you can have a fun time with your kids or let them enjoy it on their own while you relax.
Both boys and girls will enjoy being creative and coloring these pages of garbage trucks, monster trucks, and fire trucks as a special treat. The nicest coloring pages can be pinned up in children's rooms after they have colored them with pencils, paint, or felt-tip pens. Each illustration is of a caliber that will inspire kids to pick up their favorite supplies and get coloring!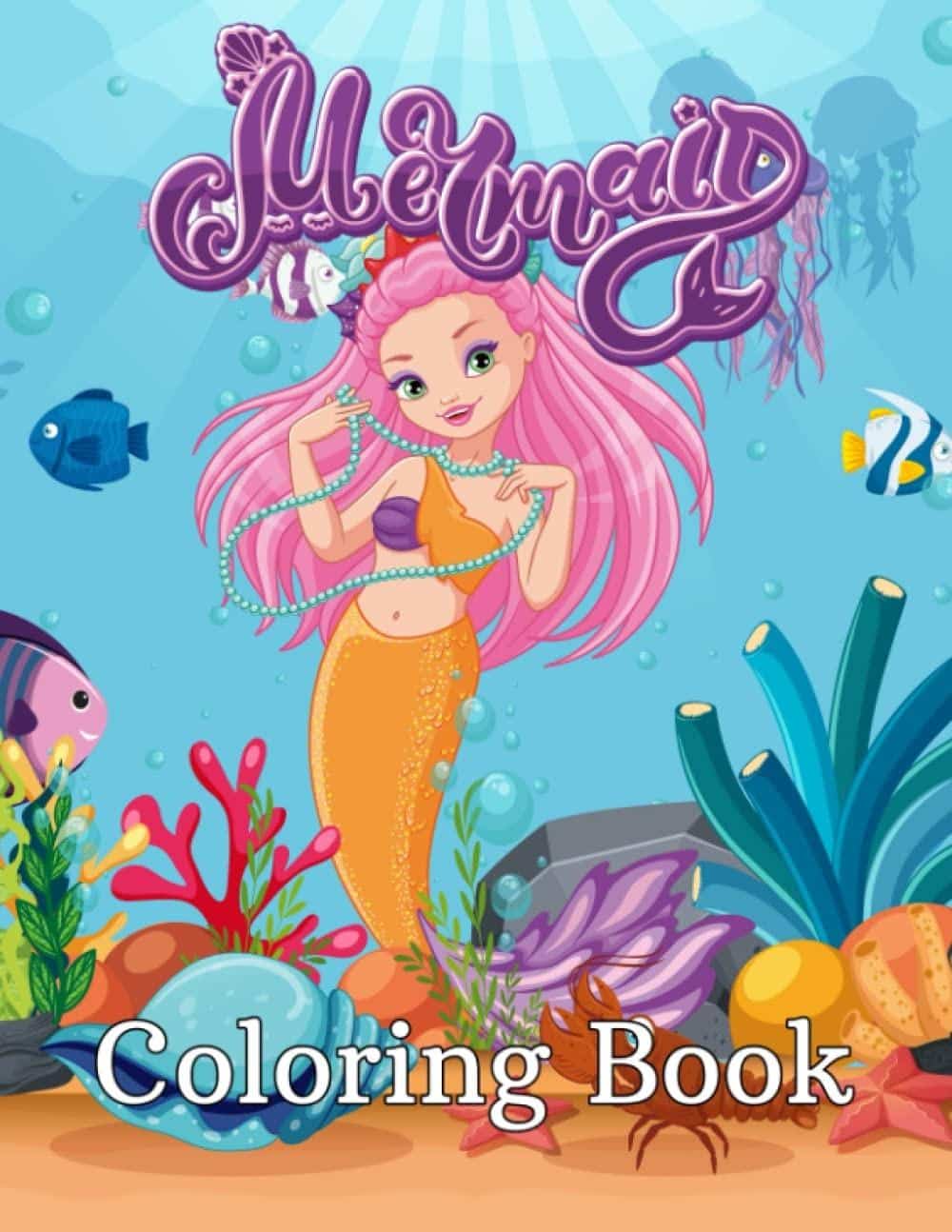 With mermaids, princesses, and fish, you can let your child's imagination run wild and free! Beautiful princesses, charming fish, and exquisite mermaids can all be found in this magical coloring book, which was created by a teacher. This delightful book would make the ideal gift or treat for any young child who likes these types of characters, with plenty of rainbows, sparkles, seashells, stars, and hearts to explore.
This offering has forty original mermaid drawings inside it, ranging in difficulty from simple to difficult. Kids will be entertained and have fun for hours! Cute patterns with butterflies, fairies, unicorns, and rainbows are guaranteed to keep them interested. And even for small hands, the 8.5 x 11 inch size pages are ideal. It is the perfect present for any occasion.