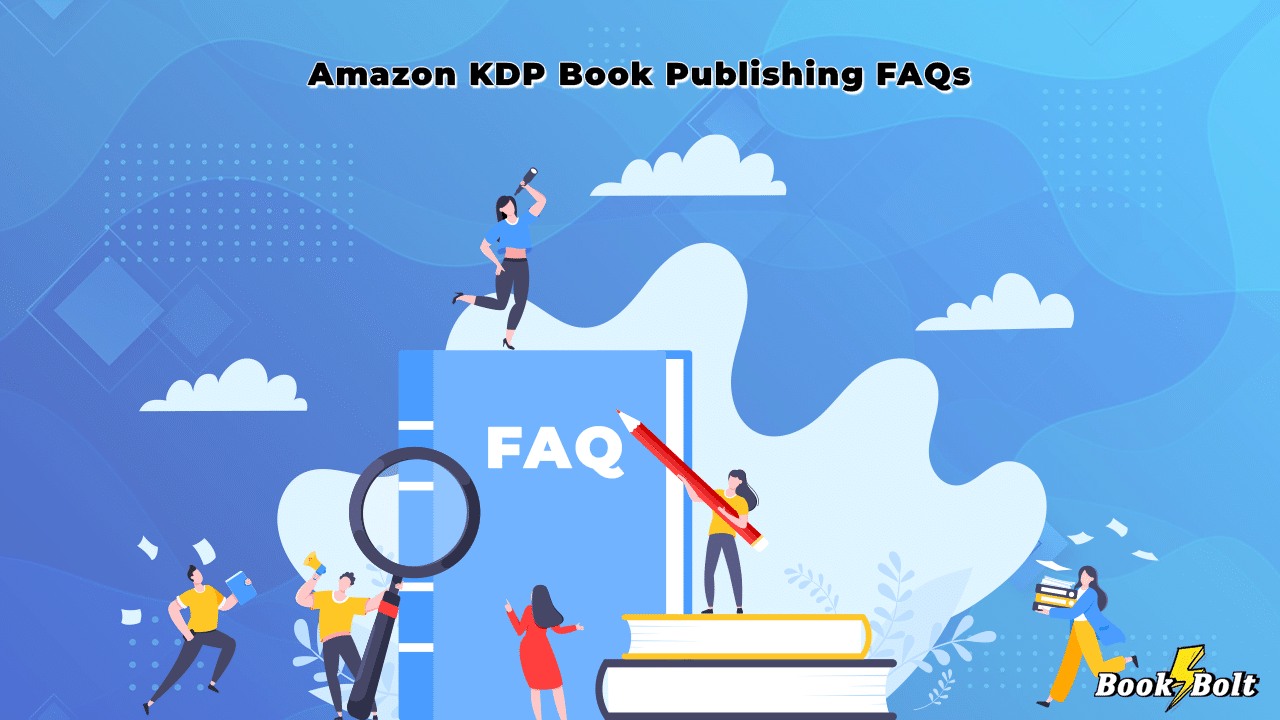 Amazon KDP is an amazing way for writers, creatives, and entrepreneurs to self-publish eBooks, paperbacks, and hardcovers for free! Here are some:
Amazon KDP Book Publishing FAQs
This article will cover a broad set of questions on Kindle Direct Publishing. From what metrics you can track, to updating your book, and adding page numbers in eBooks, we've got you covered! Read below to find out more!
If I Update My Book, Will Amazon Send Out the New Book To All My Previous Buyers?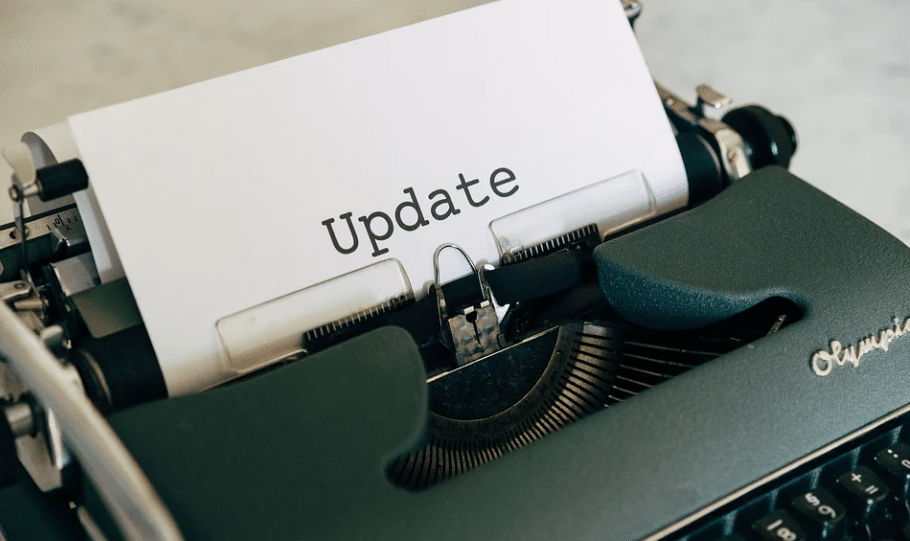 You're sitting there enjoying your Kindle Direct Publishing royalties coming in and all of a sudden you notice a mistake in your book!
Now you have hundreds of people with a digital book that may have a spelling mistake, a grammatical error, or a straight-up missing chapter. What is there to be done!
Well, there's good news and bad news.
The good news is that you can definitely edit your KDP book and republish the updated version anytime. Anyone who purchases the book after you republish will receive the corrected version.
The bad news is that Amazon will not automatically send the edited version to people who have already purchased and perhaps even read the book unless it's a very specific case.
Here's what needs to happen for Amazon to send the republished version to previous customers:
You need to contact Amazon with a serious quality issue and explain in detail, with examples, why and how you made the changes to the quality errors.

Amazon doesn't want to send updated books to customers who have already purchased the eBook because it may delete notes or highlights they have made.
Don't delete, edit, or add words, sentences, or chapters that have nothing to do with the quality errors.
Don't change the name of a character.
Don't edit marketing information.
If you made changes that require a whole new edition to your eBook, then it's best that you don't contact Amazon for this purpose.

Make sure that you've checked the entire eBook because they likely won't let you go through this process again.
Besides the detailed examples of your edits and changes, you will need to send Amazon the ASIN (Amazon Standard Identification Number) and the Kindle location number.
Amazon will then review everything within 7 business days and either determine that the errors are not quality issues, notify you of additional changes that need to be made, or they will take one of the following two actions:
Determine that the errors are destructive or critical and thus email customers who already own the eBook and allow them to receive book updates through the "Manage Your Content and Devices" option.
Determine that the errors are only distracting and won't email customers but will again activate the "Manage Your Content and Devices" option and receive updates.
This process is lengthy and quite frankly annoying, so make sure your eBook is void of any errors small or large before publishing to Amazon KDP.
My Book Is Live, How Can I Find Out How Many People Have Viewed My Books Sale Page?
Know your numbers. That's the basis for any successful business operation.
Whether it's how many people viewed your book page, how many purchased, and what your conversion rate is, knowing your numbers is a sure-fire way to improve during your next publication.
The Amazon KDP Sales Dashboard is sophisticated enough that it will show your orders, sales, and Kindle Edition Normalized Pages (KENP) figures.

KENP or KENP Read is what Amazon uses to calculate how many pages Kindle Unlimited subscribers read and pays you royalties accordingly.
That being said, it won't tell you how many people actually viewed your book sale page.
Understandably, this is an important metric because you can calculate your conversion rate. However, it appears that this is information Amazon wants to keep to itself.
Bummer. Hopefully, they change this policy in the future.
Does Enrolling In KDP Mean I Can't Sell My Books Anywhere Else?
Not exactly.
It's true that you are licensing your work to Amazon, but you own the book so you can definitely sell the book anywhere you would like.
However, if you are enrolled in KDP Select, then you are entered into a binding contract with Amazon in which you agree to exclusively publish on Kindle.
During this period of exclusivity, you are not allowed to sell or distribute your book anywhere. Yes, that includes your own website – if you are in KDP Select don't sell your book on your website!
How Can I Get Page Numbers In My Kindle Book? What Is An .apnx File?
Well first of all, if you are working on a paperback then you can use the Kindle Create tool to prepare your book or use the Book Bolt Studio.
When you upload your file created through Kindle Create it will automatically add page numbers.
However, eBooks are a bit more complicated.
In order to have page numbers on your KDP eBook, you will need an APNX or .apnx file.
An APNX is the Amazon Page Number Index file which is an eBook file type with a .apnx extension.
This file is used by Amazon Kindle in the "pagination" process to mark the pages of an eBook and cannot be opened or edited.
Unfortunately, the APNX file generated for Kindle devices since the 3.1 firmware is not exactly perfect. There is no way currently that they can accurately match page numbers every time but it is fairly accurate for the most part.
Wrapping It Up
There you have it! If you have more questions about Amazon KDP, make sure to check out our other blog posts! If you are serious about starting or scaling an Amazon KDP business, then get in touch with us today!
If you're a passionate entrepreneur, we can help you scale on Kindle Direct Publish with our innovative software solutions.
The best part? You don't even have to be a printer! We have the most comprehensive low content book publishing software on the market that allows you to sell things like diaries, journals, logs, and more through product and trend hunting, keyword data, and listing optimization. Contact us today!