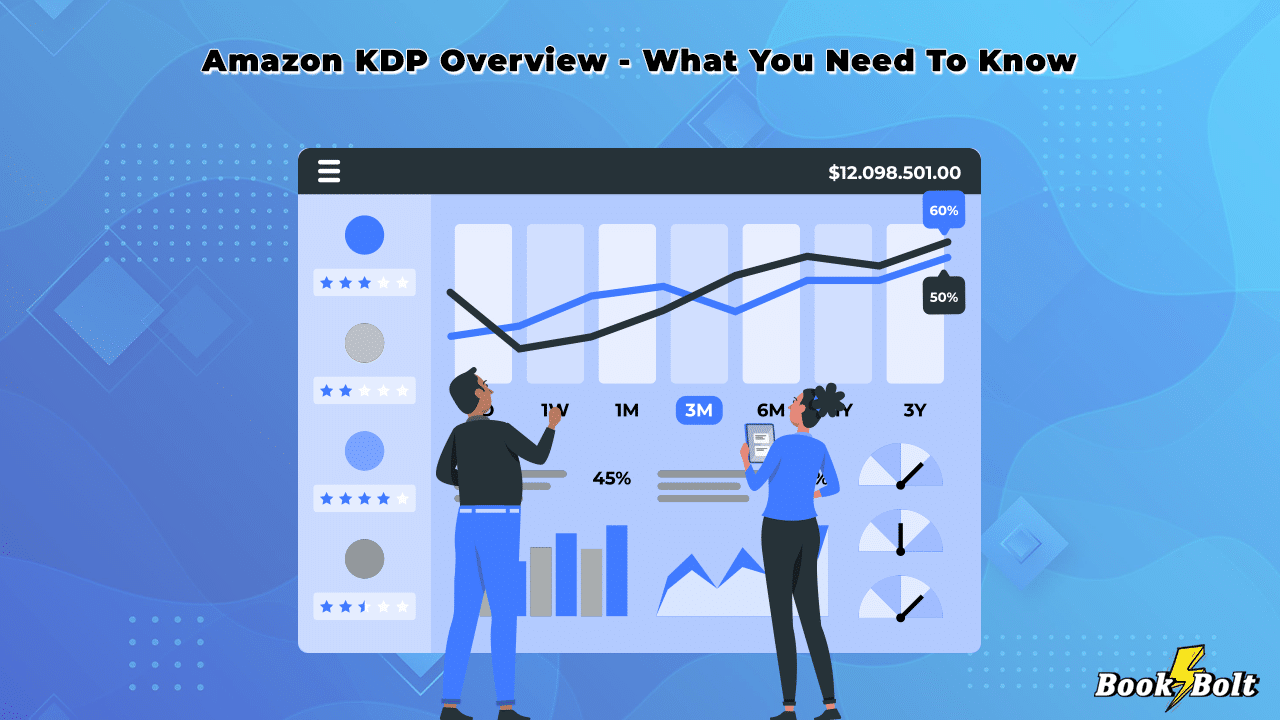 Traditionally, publishing books, journals, or comics was basically impossible unless you had connections, were extremely lucky, or just so happened to be a talented writer. Today, online tools like Amazon KDP have made it nearly effortless for writers and non-writers to self-publish! Here's our:
Amazon KDP Overview – What you Need to Know. Amazon KDP is a publishing platform for independent authors, writers, and entrepreneurs to self-publish for free in a matter of hours.
Amazon KDP has made self-publishing as simple as possible and it is a truly fantastic platform for anyone looking to make money from books, journals, planners, and more! If you want to find out more about KDP, what you can sell, and whether or not it's worth your time then keep reading. Even if you aren't a writer, don't worry, you can become a best-seller on Amazon KDP as well, read below to find out how!
What Does KDP Stand For?

Ok, before we go on, we should probably go over what KDP actually stands for because we've probably used the term a dozen times already.
KDP is an abbreviation for Kindle Direct Publishing.
It is a publishing platform launched by Amazon in 2007 along with their eBook reader, the Kindle.
Amazon KDP allows writers from all over the world to self-publish for free! While traditional press required unit volume commitment and lengthy print times, Amazon KDP gave people the ability to quickly design, write, format, print, and sell eBooks, paperbacks and hardcovers!
Thanks to KDP Amazon and Kindle customers can now purchase indie works by self-published authors, many of whom have since become best-sellers!
What Can You Sell on Amazon KDP?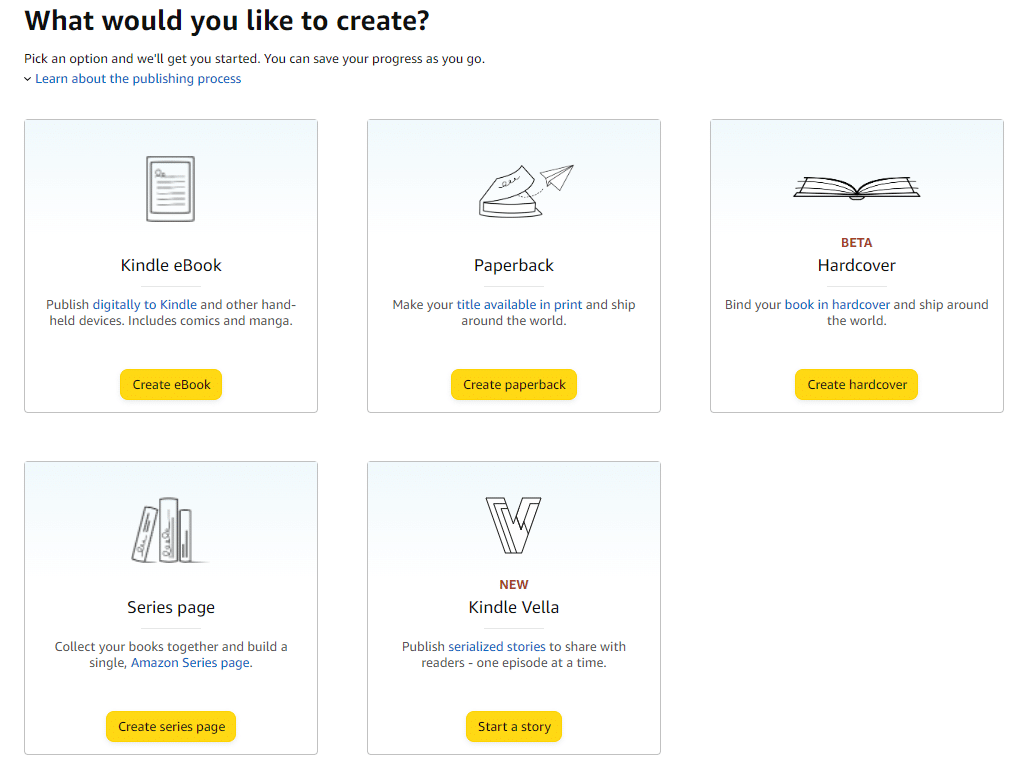 You can pretty much sell anything that resembles a book on Amazon KDP with a few exceptions.
The self-publishing platform allows you to sell both eBooks, paperbacks and hardcovers.
Publishing an eBook is much easier since the formatting guidelines are not as strict as those for paperbacks.
If you are interested in printing paperbacks or hardcovers, KDP Print allows you to connect with suppliers who will automatically print your work for you when someone orders them.
While this service requires more diligent work, as the print files for paperbacks and hardcovers have to be close to perfect, some products like journals, planners, book logs, and diaries are very easy to create!
KDP is a fantastic platform for writers to express their creative side and become self-published authors. Writers and creatives can publish things like:
Book Series
Novels
Poetry
Comics
Children's Books
Cook Books and Recipe Books
Textbooks
But what if you aren't a writer? Not to worry!
Amazon KDP gives the opportunity to also print things like:
Journals
Planners
Log Books
Diaries
Coloring Books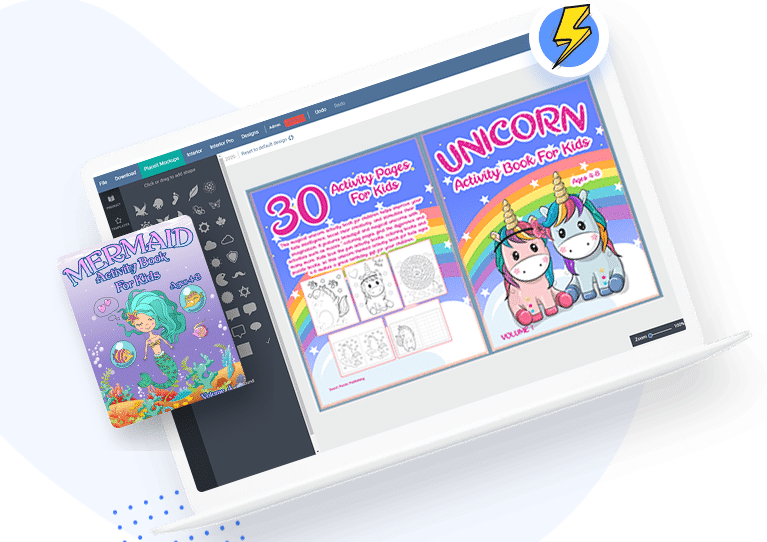 …and more!
In fact, in recent years many entrepreneurs have found great success and passive income avenues through Amazon KDP by creating and selling things like Journals, Diaries, and Planners.
This niche is on the rise with very little competition so now is the time to start if you are looking to have a successful Amazon KDP business.
Contact us to find out how our innovative software solutions can pinpoint trends, low-competition and high-volume keywords, and help optimize your KDP shop. Start and scale an Amazon KDP business today!
There are; however, some things that you cannot publish on KDP including:
Magazines
Periodicals
Spiral-bound Books
Otherwise, everything else above is fair game!
How Does Amazon KDP Work?
So, you've done your research and have decided to start publishing. Great!
But how exactly does KDP work?
Believe it or not, publishing with Amazon is fairly simple. The platform was founded in direct competition with traditional press, which is a nightmare to work with.
So whatever Amazon made had to be simple. The result speaks for itself!
Kindle Direct Publishing allows people to quickly upload book files and start selling them in the Kindle store.
If the file is for an eBook then customers can simply purchase and download your work immediately.
To sell printed books, authors have to upload their files to KDP Publishing.
Once a sale has been made, Amazon uses print-on-demand technology to print paperbacks and hardcovers and send them to customers. The cost of printing is subtracted from your royalties so it requires no upfront investment from you!
Simple right? Let's go over the process again step-by-step:
You upload your book files (eBook, paperback or hardcover) on Amazon KDP.
Then publish your book on the KDP platform.
If it's an eBook, customers can instantly buy and download the file to their device.
If it's a paperback or hardcover, customers can purchase the book at which point Amazon KDP will use print-on-demand technology to print and send your book to the customer.
You will then get paid book royalties from Amazon for every book sold (and additional royalties per page read if you are a KDP Select member).
It's that simple! Sure there's a lot more that goes into actually writing and formatting your books but hey if you decide to sell things like journals and diaries it is much easier!
Still, to find out more on how to write, format, and create book files for eBooks, paperbacks and hardcovers, check out our other blog posts.
Is Amazon KDP Free? Is Amazon KDP Legit?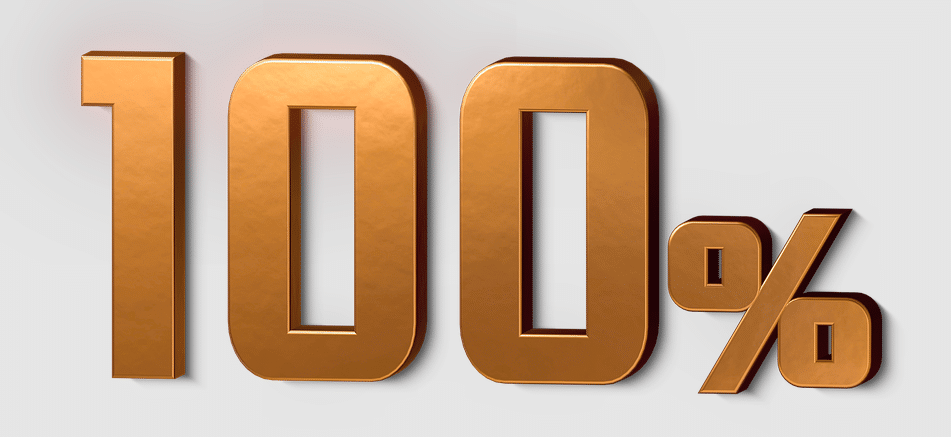 Amazon KDP is 100% free to publish!
Traditional publishers will charge thousands of dollars for things like formatting, organizing, professional editing, and designing a cover.
Not to mention the fact that you will likely have to pay additional sums of money for promotional content and ad space.
However, Amazon KDP allows people from all over the world to self-publish for free!
There is no charge to upload book files and there are no shipping costs to you or hidden fees. Instead, Amazon will pay you a royalty for every book sold.
Pretty amazing right?
The best part is that Amazon KDP is completely legit and here to stay!
As the name may have suggested Kindle Direct Publishing is owned by Amazon so as long as you use the official KDP website you can rest assured that this is a completely legitimate business operation.
In fact, Amazon launched KDP in 2007 and since then it had grown exponentially both in the number of readers and Sellers.
Here are some figures:
Since its launch, Amazon KDP has published over 2 million books.
The platform accounts for more than 70% of all eBook sales.
In 2019 Amazon paid publishers more than $300 million!
These numbers definitely don't lie and the figures are only growing!
Global book and journal sales are on the rise so there is still time for motivated individuals to carve their piece of the direct publishing pie.
The best part is that Amazon has one of the best royalty payouts of any publisher.
Traditional press publishing companies will only pay between 5% and 25% to writers and creators.
Versus, Amazon will pay either 35% or 70% for eBooks and 60% for paperbacks/hardcovers. For eBooks priced between $2.99 – $9.99, Amazon will pay you a 70% royalty and a 35% royalty when books are sold at any other price.
Is Amazon KDP Profitable?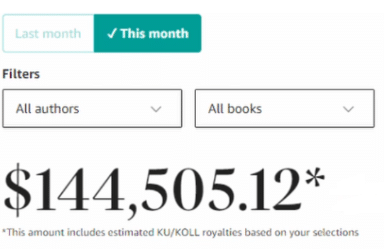 Absolutely yes!
First of all, there is basically no monetary investment when it comes to selling on Amazon KDP since publishing is free and there are no costs to you until a purchase is actually made at which point Amazon conveniently deducts everything and pays you royalties.
The only real investment is your time.
Sure a novel or book series takes a long time to conceptualize, plan out, write, and format but if you are passionate enough about becoming a self-published author then it is worth the work and what better platform to publish on than Amazon!
That being said you really don't have to go down the traditional book-selling path on KDP.
Many best-sellers are quickly designing and creating daily planners, book logs, and journals, and with the right optimization and niche the upside is huge! These products are very easy to create and require little time investment.
Let's look at some trendy niches for 2022 that can definitely be profitable as journals and dairies!
Entrepreneurship and Small Business
The self-growth and entrepreneurship niche is stronger than ever in 2022. Small business owners and entrepreneurs are always looking for new ways to organize their day and motivate themselves.
Journaling was made for this niche! The best part is both men and women absolutely love the discipline of writing their daily plan, monthly goals, or words of gratitude.
Travel
People are starting to get back to traveling both domestically and internationally which means this niche is going to be bigger than before!
You can create designs for every major city or country and even include different languages. Think also about specific modes of travel as many more people are going on road trips.
Nature and Outdoors
All things nature and florals are super in this year! People have been reconnecting with nature like never before.
Anything from hiking and rafting to camping and climbing perform very well. In fact, book logs are excellent for these activities because people like to record their thoughts or progress on paper to avoid looking at screens while outdoors.
Holidays
Holidays are always a winner in any business.
Christmas, Halloween, and Valentine's Day are the big ones but Mother's day, Father's day, July 4th, St. Patrick's Day, Easter, and Thanksgiving can all work!
Florals
This niche will require a slightly more aesthetic approach but with the right direction, it can be huge!
This niche is so big that you could go deeper and just make diaries with specific flowers like tulips, daisies, and roses.
Music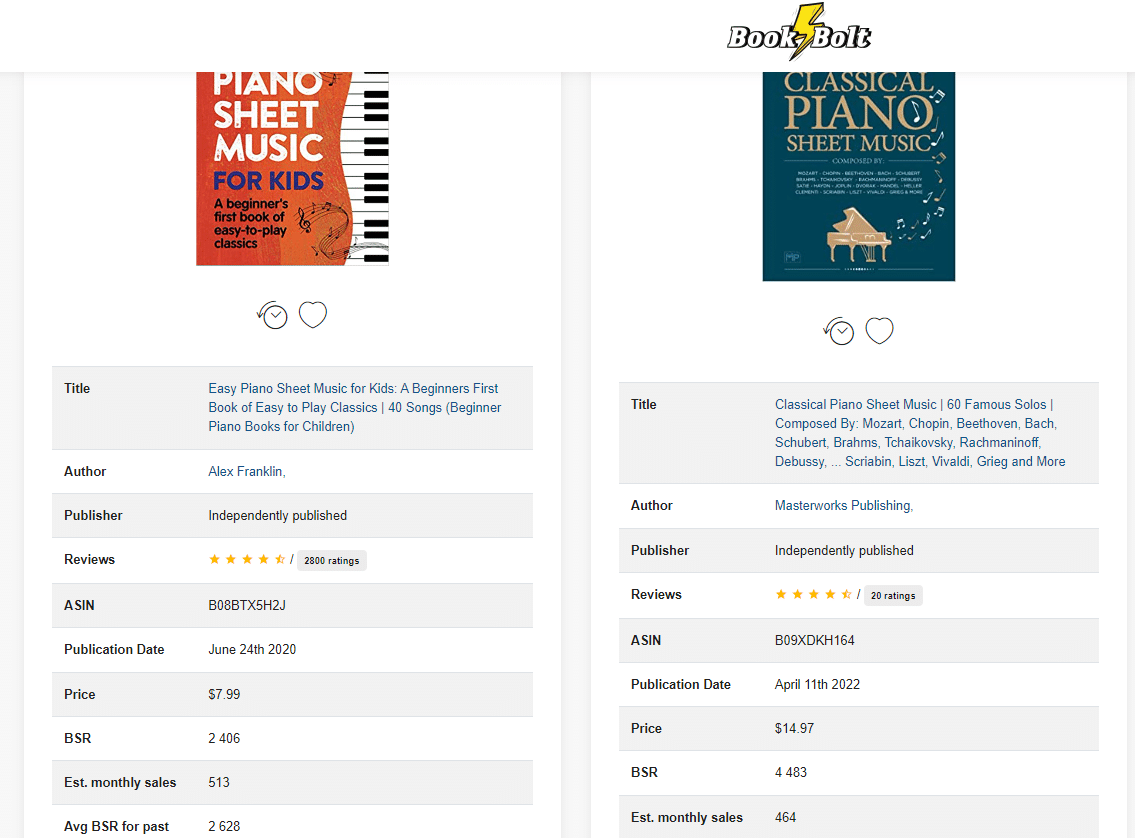 Huge, huge, huge niche! Everyone loves music but you want to be careful and avoid going too broad.
Stick to specific musical genres like rock, rap, metal, punk, EDM, classical, country, etc…
Sci-Fi
Fantasy and sci-fi can be huge especially if you know the niche well. Be careful not to overstep any copyright laws because the last thing you want to do is get your account suspended by Amazon because of copyright issues.
These should get you started but if you are looking for a product database with emerging trends contact us today to find out more about hidden niches with huge upside potential.
Is Amazon KDP Worth It?
When it comes to whether or not Amazon KDP is worth your time and effort it really comes down to you.
If you are a talented writer with a great book idea, then it just might make sense for you to spend weeks writing and formatting a book for publishing. However, if you're not an aspiring author you can still make a considerable amount of money, if not more, by selling journals and planners where you wouldn't have to write a single word!
So, is Amazon KDP worth it? Absolutely yes!
Don't believe us? Check out the facts:
Huge distribution. Amazon is everywhere! Anyone from anywhere can write a bestseller and tap into markets all across the world all thanks to Amazon and the enormous reach they have.
Go to market fast. While traditional publishing companies take months to publish books, you can publish a book on KDP in less than 5 minutes and have it approved and selling on Kindle stores in less than 72 hours.
Solid payment. Amazon has a very high royalty payout, especially for paperbacks  and hardcovers which have writers making 60% royalties.
Never hold any inventory. This is huge! Too many people try to publish a book and have to hold on to tens of thousands of copies for decades because they are unable to sell the minimum order requirements by publishing companies. Amazon allows for print-on-demand technology so you never have to invest upfront or hold inventory.
Retain the right to your work. Unless you join KDP Select you own your own work which means you can distribute and sell it anywhere you like!
And that's just on paper.
Amazon KDP publishers make thousands of dollars per month in passive income from a single book or series. Many publishers say that with very minimal effort they are able to make $1,500 per month from royalties alone.
You may not be so enthusiastic about a few thousand dollars per month especially if you aren't a good writer. But the best part about Amazon KDP is that you can make thousands of dollars every month without ever writing a word.
Find out how you can make serious money with Amazon KDP by contacting us today. Our innovative software solutions are helping people just like you scale their KDP business as we speak!