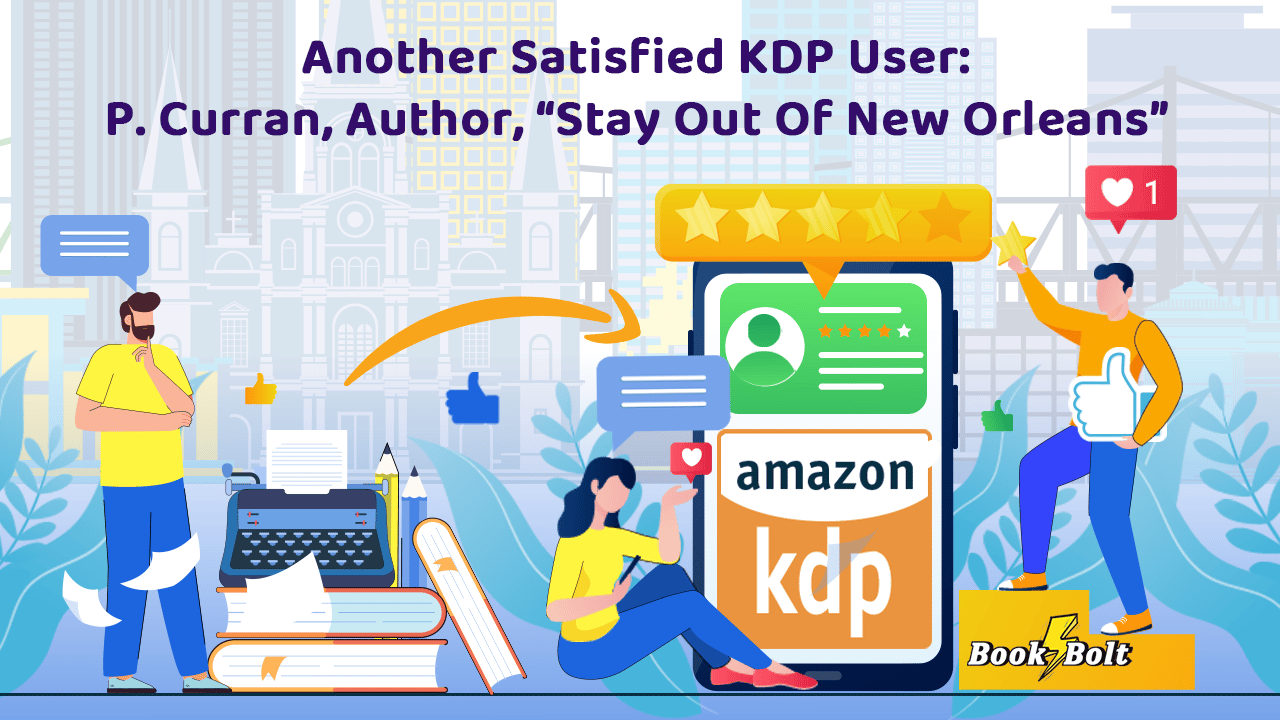 The KDP Platform is an exciting way for authors to get their work across to the masses while bypassing publishing gatekeepers. Many writers have found success using this method, and today we spoke to one of them, local Big Easy legend, artist, musician and writer P. Curran, the author of Stay Out of New Orleans. This book is popular among local bookshop visitors and tourists, but he did not always use methods such as this one. "I was a magazine writer almost exclusively," he offered, "though I have written scripts for local TV and radio as well as for an independent film producer. The few books I published were work-for-hire under pen names."
When asked what his process is when using KDP, if he handled everything himself or through a team, he replied simply, "I did it myself. A friend who worked as an engineer at live gigs around New Orleans prodded me to come out with a simple edition of my book to sell at shows, since he saw acts selling CDs and vinyl every night but had never seen a book on the merch table. So a local journalist named Michael Patrick Welch steered me into using CreateSpace I did everything myself, loading a photo into the cover creator and uploading a word document for the book's main body. That was fine, because I originally intended only to sell it when performing.
"Its rapid success surprised me," he went on to explain, "so I tried stocking it at bookstores, and it went on to sell out at all but two bookstores in New Orleans. While originally setting up the book I apparently had enabled Amazon to sell it as well, including with a special price for booksellers, and that led to its selling around the country and in the UK as well."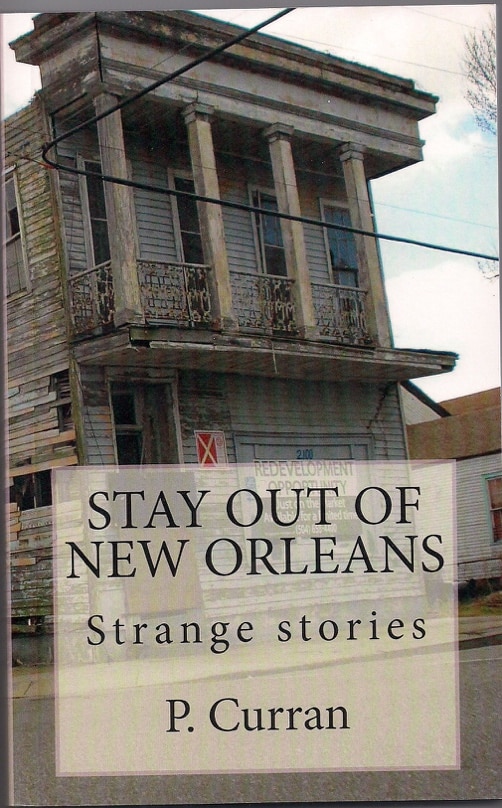 KDP vs. Brick-And-Mortar
He also found ways to integrate his other talents into the work. "Fellow author Louis Maistros encouraged me to issue it in a Kindle edition illustrated by some of my paintings, so he put the document together and we issued it that way. My next two releases followed that template. Subsequently, CreateSpace was folded into Kindle Direct Publishing. In the meantime, traditional publisher Crescent City Books noticed my sales and proposed putting out a new edition with better international distribution. They have reissued Stay Out of New Orleans and The Breathtaking Christa P, and they expect to do the same for Naught but a Shadow by the end of this year." And when asked about design of his covers and interiors, he added, "At first I did them myself, but now I have learned to hire a designer."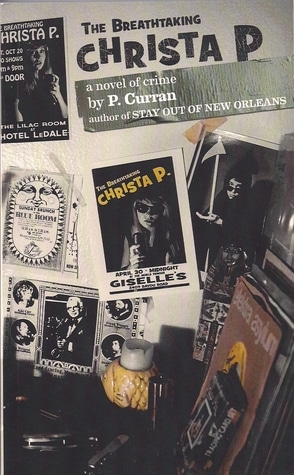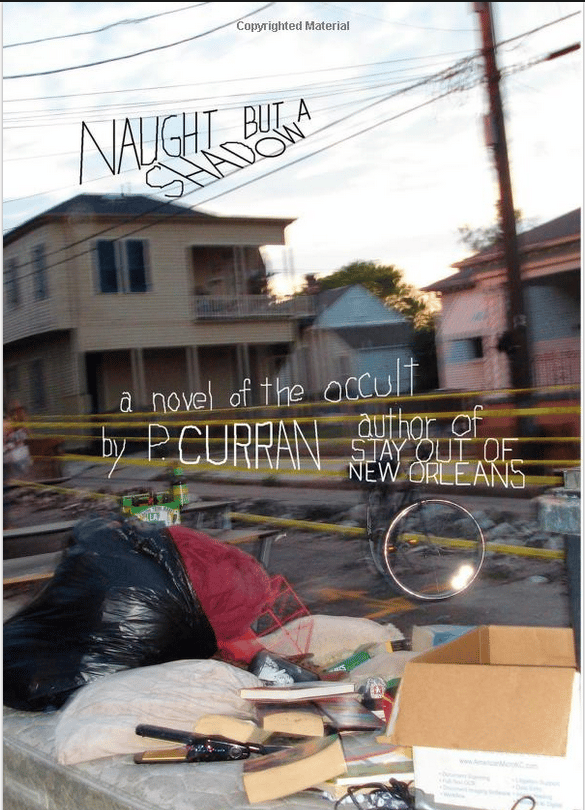 After telling us that the inspiration for writing Stay Out of New Orleans was simply that he "moved there", we asked him about the movement of the book sales-wise and what the ratio of KDP sales was when compared to traditional brick-and-mortar store sales. "The CCB version of Stay Out of New Orleans is a local best-seller," he replied. "I had never encountered that term until 2019, when on two different occasions I had booksellers contradict me in front of interviewers for saying, Yeah, my book's doing pretty well. 'No, Peter—it's a local best-seller.' If you're asking how digital sales stack up against print sales overall, print wins at about 16 to 1 because I still control the digital version. If you're asking specifically about my own KDP (CreateSpace) version, it was about 6 to 1."
When asked what his personal overall opinion of KDP as it pertained to his work, he had much to tell us. "It's the way to go. I especially like that I can change the text any time I want. The books cost more per copy than having a printer whip up 1,000 copies all at once, but unless you can sell those thousand units the first month you end up paying to store them and you have to move them when you change apartments, and furthermore I live in a floodplain. On top of which, working with a printer you're stuck with any typos that slip past you at the beginning. That drives me up the wall, since I was a copy editor.
"KDP's product itself is terrific. The page cut sometimes moves, in relation to the copy; that's the only variable I've noticed. There is a problem with some independent bookstores who won't carry your title because they hate Amazon, but in my case they all managed to eventually come around because my book sells. I have not sold as many Kindle (digital) copies as I should have, because I priced the e-book high and have not done the promotions I ought to. Honestly, the print copy has done so well that it keeps me busy." (He plans on releasing two more books through KDP this year.)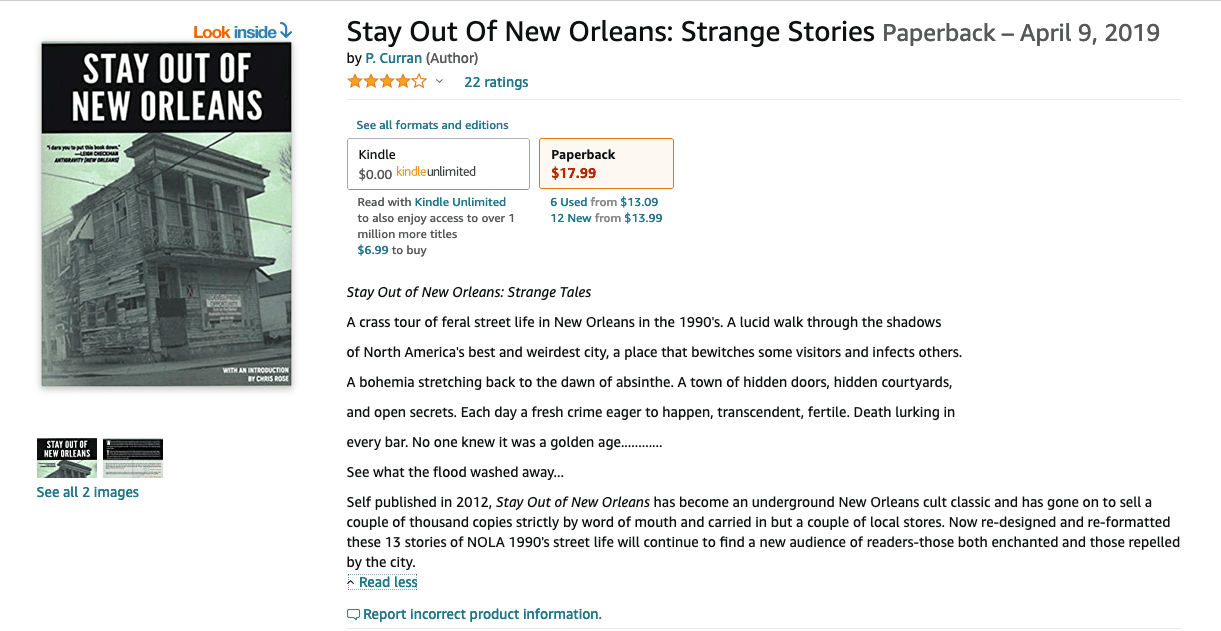 P. Curran, Renaissance Man
Curran is also well known in the NOLA region as a popular folk artist and singer/storyteller. But how would he describe himself now? "I was known as a performer all across the Gulf Coast. Despite the fact that I've sold hundreds of my books at live gigs, not that many people connect Sneaky Pete to P. Curran. Most of my friends and neighbors have no idea I'm an author, let alone that writing fiction is the main focus of my life. On my own editions of my books I never include my real name or my photo. When Crescent City Books contracted to reissue them, I had to agree to two stipulations: They could include an author's bio identifying me as Peter Orr, and I would deliver a sequel to Stay Out of New Orleans.
"I began painting in 2007, and some years ago I reached the point where I had sold more than a hundred paintings just to people I've never met. (For some reason, that seems an important metric to me.) I can't say how that ties into my other endeavors or doesn't. My acting and standup work have given me a lot of enjoyment but neither has quite been a career."
"I became a magazine editor in the mid-1980s. I have written for dozens of magazines, about books and movies and music and drugs and sex and crime and coyotes. In 1993 I left New York because it cost too much to live there while writing novels. I wound up in New Orleans, which was okay at first until I started playing music professionally. That was the end of me. I have been signed to two different record companies. They hated each other. One of my albums made its money back."
Advice for New Writers
Of course, no interview with a prominent author would be complete without asking what advice they would have for people just starting out, those who may still believe that they need to go through the old gatekeeping system in order to get published. "Stay fresh, cheese bags!" he responded in jest, but then gave the following wise words of advice.
"What I've come to realize is that other writers aren't in the position I was in: I had my own platform to sell books from (regular gigs along the Gulf Coast) and a city with a dozen supportive bookstores eager to push local product. I have stopped accepting invitations to speak to writing groups, because all they want to know is how I managed to break 1,000 in sales in the first few years, and I can't answer them. If you can snag an advance out of Knopf, my hat's off to you. As far as publishing yourself, my only advice is: Write a good book, put a great deal of thought into your title, and hire a designer. Get an editor too, if you don't know how to do that."