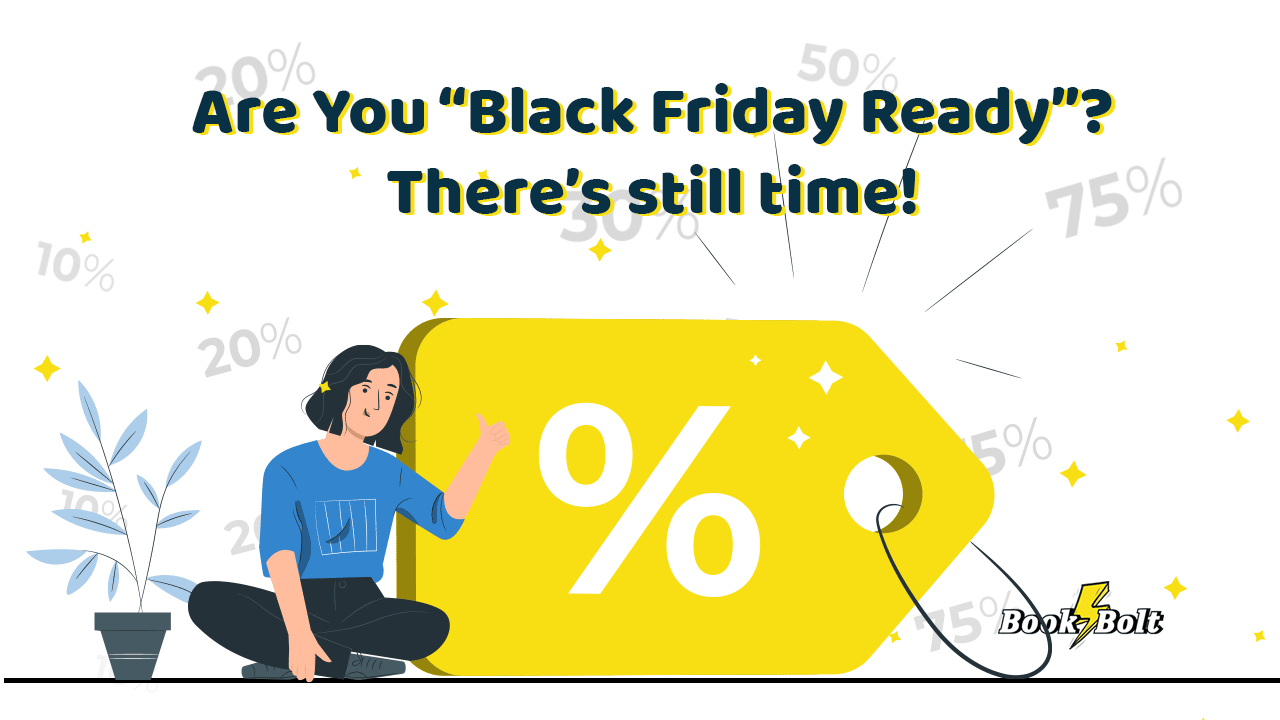 Are you prepared for Black Friday? The crunch is on and you might think you do not have the time to do a whole new launch of products through KDP and BookBolt.
Black Friday is just around the corner.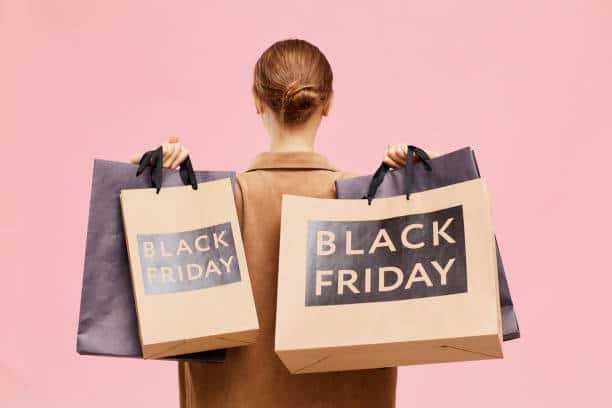 But you probably already know that there is a silver lining in this: low-to no-content books might be your best friend at this time.
How To Build A No/Low-Content Book Line by Black Friday
But perhaps you are not sure how to proceed? Maybe you've only done a few of these and have no idea if a full line of them will work? Or maybe you're completely new to this concept. It's OK. Everyone starts somewhere and hopefully this will give you a push in the right direction or help you expend on the ideas you're already formulating.
If this is your first time reading about it, low-content books are good for generating passive income without putting in a lot of work because you can typically finish an entire book in a day or two and publish it without investing any money beforehand. And unlike what physical stores will have to put up with on this massive sales day, you have no set business hours to staff. You can do this without using any costly software, a website, or an email list. Additionally, there is no requirement for sponsored advertising. Your passive income can become a regular occurrence and won't need any inventory either because Amazon KDP (Kindle Direct Publishing) can take care of everything.
(In case you are somewhat new to this process, you can study along with our instructive videos that cover this and the main one can be seen here. In this video, you will see how the process can be broken down into simple steps.)
The trick to doing it cleanly while also doing it quickly is to utilize the tools in BookBolt and keep within a specific format. Consider selecting the types of books; perhaps a daily planner, a journal, a weight-loss diary, even puzzle books. Then you can mix and match them all in a way that makes sense as a "style" when showcased together. You can consider this your "proprietary" layout/format. Do you like sci-fi rocketships from the 1960's? That can be a whole line, with colorful art celebrating how they envisioned the future of space travel when humans walking on the moon was still a dream. Race cars? You can develop an entire series of no-content journals and planners that show beautiful dragster artwork on the covers and different types of sports cars on the pages inside. Whatever interests you and you think will interest others enough to buy, there's your line. Loving it yourself is not a requirement but if it's something you personally enjoy, your heart will likely be more into it, and that can come across in the end product.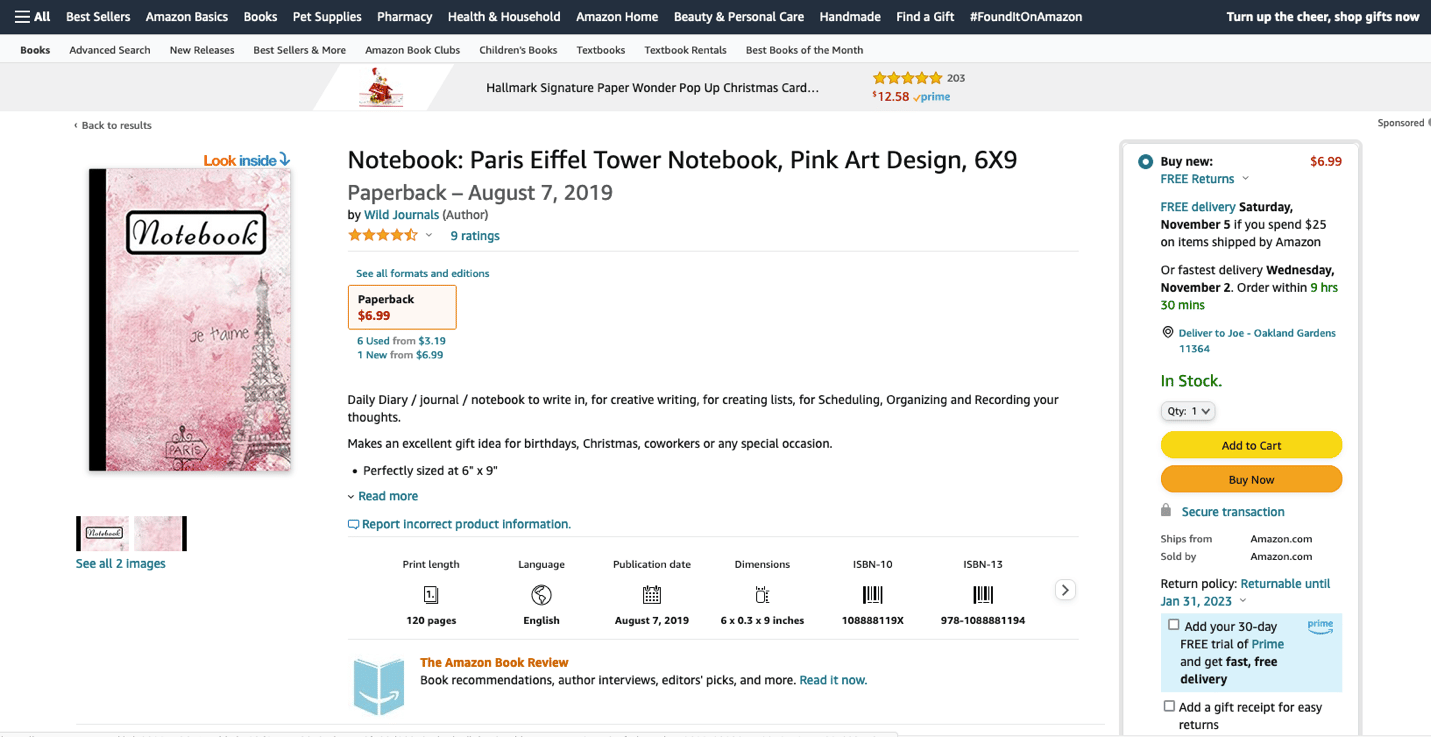 Then you can move on to themes that will sell the most, and BookBolt has tools you can explore on our site which can help you determine which kinds of things will sell best when. Select a dozen themes for a start, holidays, seasons, etc., using the BookBolt tool for hot trends and simply apply the theme to your "proprietary format". Doing this inside BookBolt's designer is something you most likely already know the ins and outs of, but for anyone reading this who's just getting started: a creative person can use Book Bolt's drag and drop designer to swiftly create a book. A POD (print on demand) book has two parts: the interior and the cover. Some of the software's interiors are available to users for free, while others require a fee. To build the cover, simply use the designer, drag & drop text and image elements, and download them. From there, you can upload those straight to Amazon KDP.
Check Sales Against Trends
It certainly would not hurt to also spend some time looking at the items you are offering that are not selling for whatever reason. Maybe a trend has come and gone? Perhaps diaries are selling less than exercise planners. Maybe it's a seasonal thing, and the "summer" designs you have don't work as well in the fall. They might just need new descriptors, or better keywords. Research what might be current ways to describe your wares, and what keywords are being searched for more these days. These trends can change rapidly, what influences sellers today can be instantaneous in comparison to what used to drive sales through marketing. It's ever evolving, and your listings need to reflect that or they run the risk of going stale.
We see over and over that one of the finest ways for self-publishers to establish themselves in the publishing industry is through Amazon KDP. It's a very adaptable self-publishing platform as well, perfect for anyone wishing to start a brand-new, easily expandable side business. For KDP, you must format, publish, and price your book or journal according to Amazon's recommendations, upload it without any errors, and create a marketable cover that complies with Amazon's requirements in order to have an optimized KDP book and rank highly on Amazon.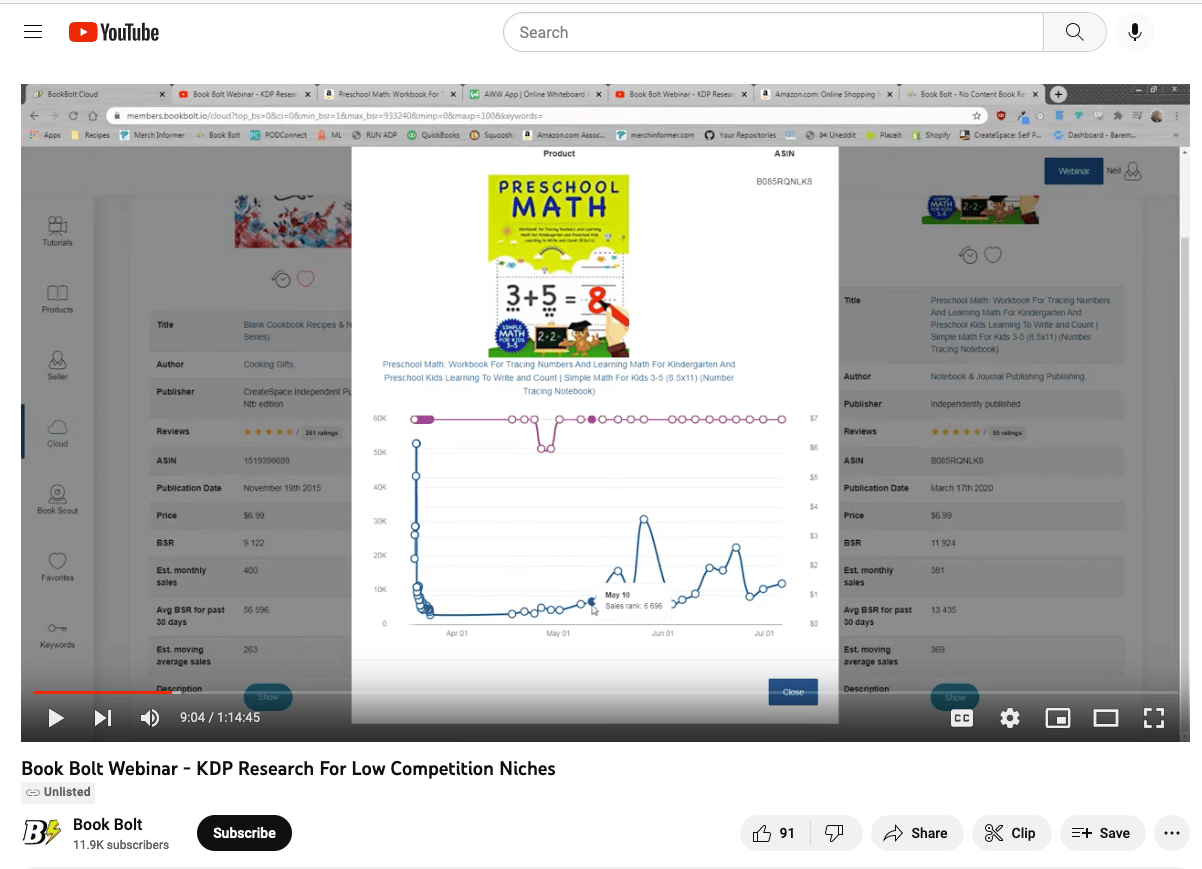 BookBolt has a listing optimization tool that can aid you in this, one that you've probably used before. What this tool will do is give you insights in hot keywords, trends, and products so you can make the most of your book listings. It won't do the work for you, of course, but it will help guide you ever step of the way through the creation process, and they even offer insights into what to charge to keep your products competitive yet still produce good margins for you. Make sure the listings are created using the BB optimization tool just as you probably did your existing listings and you are set! If you follow this procedure and stay steady with it, you can get a few quick ideas together in a day and dozens in a month's time. The output you'll see in your store is limited only by your own drive and imagination, plus some insights from the optimization tools.