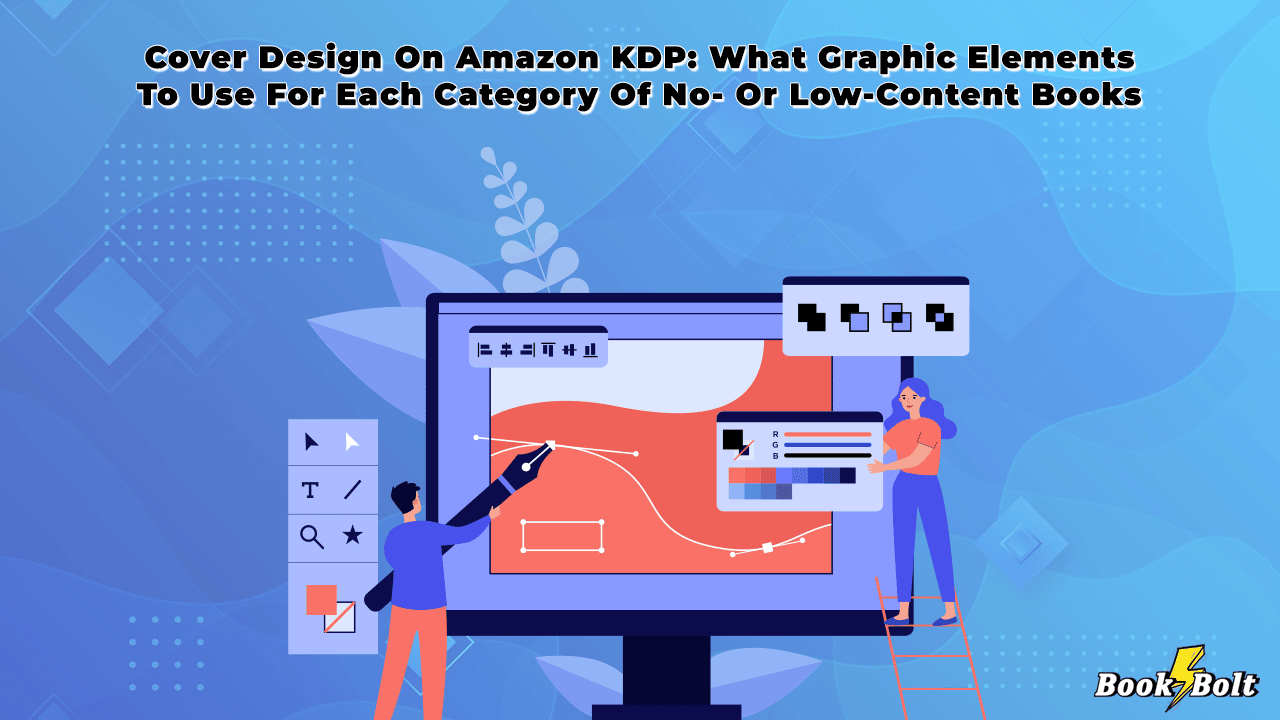 The visual element of no-content and low-content books on Amazon KDP should not be underestimated. Customers who buy on the platform are often driven by the design of the cover. This is among the first criteria they look at before making a purchasing decision. The other three being the size of the book (trim and page length) and the price. As a result, the visual identity of your book is crucial to driving more sales.
Without offering something attractive or practical, your book is likely to drop in rankings and lose visibility on Amazon. The opposite is also true. If your design is hot, you're more likely to push up your best sellers rank (BSR) and enjoy higher visibility on the platform. But with the plethora of no- and low-content books available on Amazon KDP, are there any cover design best practices you need to follow?
Our research shows that there are. Here's what you need to know.
What are the best design practices when it comes to every category of books on Amazon KDP?
We used Book Bolt's Cloud module to help us get the top 100 results for each category of no- and low-content books on Amazon KDP. We refined our search by adjusting for the BSR (1 – 500,000) and a price of products between $0.00 and $100.00. As a result, we were able to study the outcome and determine some common design themes that emerged among the best sellers.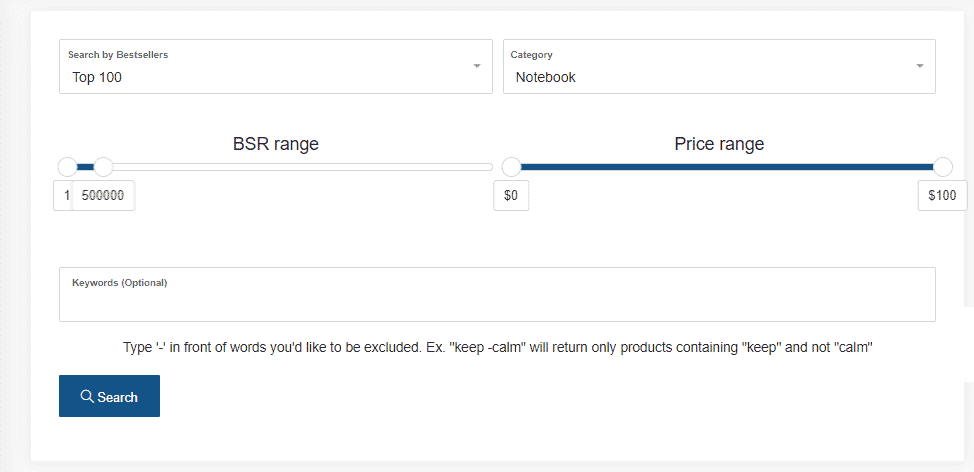 Notebooks
As a category of no-content books, notebooks are pretty simple to create. They contain lined pages in the interior that are similar across a majority of the best sellers. But what makes them stand out is their cover.
After studying the top 100 results, we can narrow them down to two main categories: covers that contain a single color as a background and covers that have a single color background with a design pattern on them.
The single color backgrounds for notebooks are mostly primary colors such as vivid blue and red. Black, white, and beige are some of the other popular colors that emerge.
As for the covers that have a patterned design, we see quite a variety. Most designs that appear on the market in this category are quite simple to create. It's the selection of a single design element such as a sunflower, a unicorn, a turtle, etc. and repeating this element in a methodical way so that there is consistency and uniformity in terms of how it's spread out on the front cover.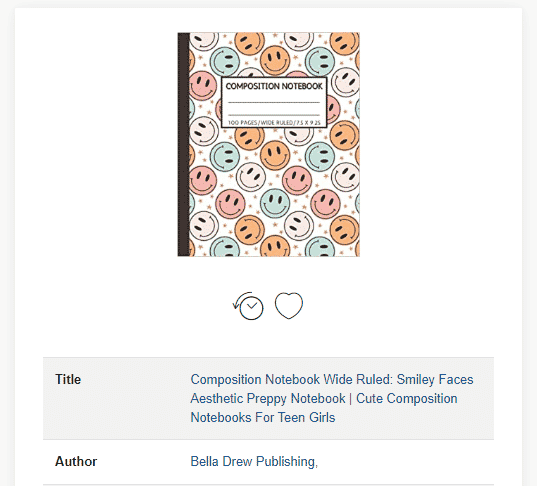 What is common among both of these types of notebook designs, however, is the fact that they each have a rectangular white box with a black outline which indicates that this is indeed a "notebook" using a sans serif, block font.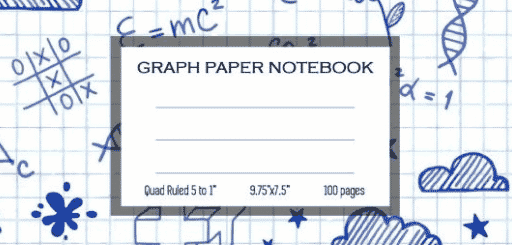 In addition, the white box contains space for including the user's name. As a result, these books are typically used by students in high school, college, and even university.
Journals
All the best sellers in the journal category have one thing in common. Their target market is primarily women.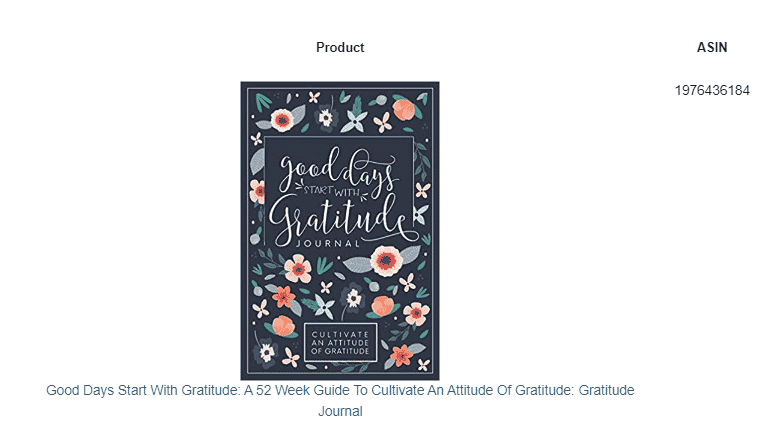 This is why most of the top results have floral patterns that appear as a border around the main text that is front and center of the book. This text is typically quite large and uses a combination of block and cursive letters to indicate whether the book is a gift for mom, a gratitude journal, a prayer journal, or something else.
The primary colors here are blue or violet backgrounds with similar shades of the floral patterns. Meanwhile, there are also white backgrounds with red and pink flowers, as well.
Music sheets
Since the piano is the most common result among music sheets, we found that most of the cover designs include an image of the keys on a piano. These are accompanied by a solid color background with large block text on the front that indicates the user is getting blank sheet paper.
Other popular designs include variations of the clef on the front cover. These variations usually mean that the clef is presented in a whimsical manner, and is sometimes accompanied by music notes as presented on the staff.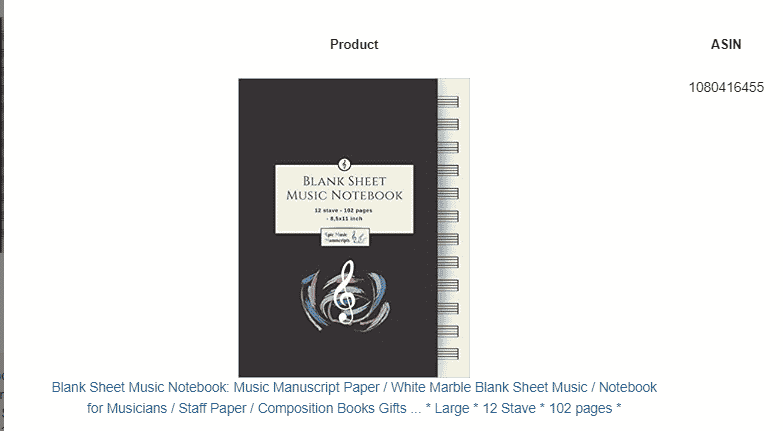 There are differences between the music sheets for adults and kids, however. For example, adults will usually see solid colors such as a deep blue as the background, whereas children's music sheet covers will contain the keys of the piano in bright pastel colors.
Calendars

The bestselling results in the calendar category also appear to be primarily aimed at women.
Usually, the 2022-2023 calendars feature a floral pattern on a solid color background. This floral pattern outlines the year numbers and the fact that this is a calendar for moms, teachers, organizers, and more.
The font is mostly block shaped, particularly for the years. In some cases, the font includes a combination of block and cursive text.
Planner
Planners can be used for a wide variety of purposes. Some of these include what to do in the event of someone's death, teacher planners, and even planners for bill payments.
Given the fact that dealing with one's passing is a sensitive issue, most of the planners related to this contain a blue sky background with soft, wispy clouds. The text here is also in square or block font and the letters are in white, perhaps offering a sense of serenity to the user as well as respecting their dignity.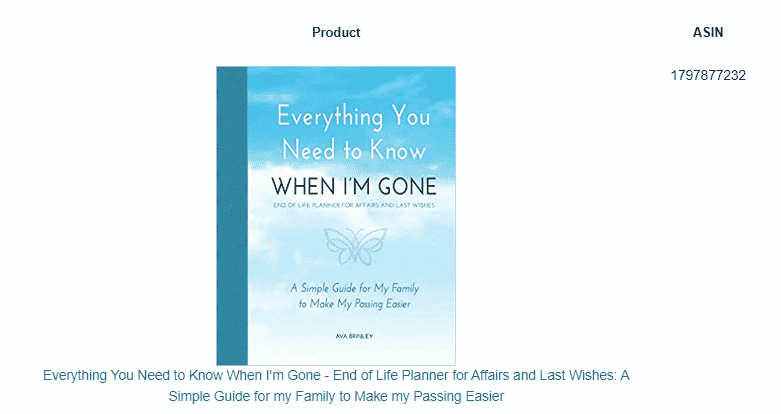 On the other hand, planners for paying bills are usually presented by a black background with a floral pattern that outlines the title of the book. The same is true for planners for teachers.
Coloring book
Coloring books come in abundance on Amazon KDP. They are split into two main categories: those for kids and those for adults.
Children's coloring books usually have a white background with a preview of some of the animals or shapes that the child can expect to color in the book. These animals and shapes are generally in primary colors such as red, yellow, blue, and green.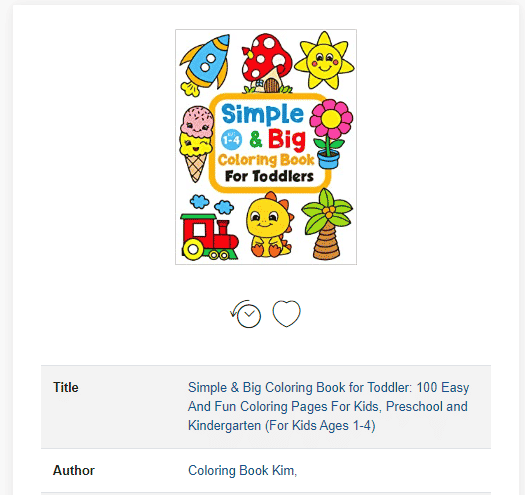 As for adults, since mandalas are some of the best sellers in this category, we often see a black background with much more color variety and complexity of the actual mandala on the front cover. The text on the front of these covers is usually white with block font, indicating that this is a coloring book for adults.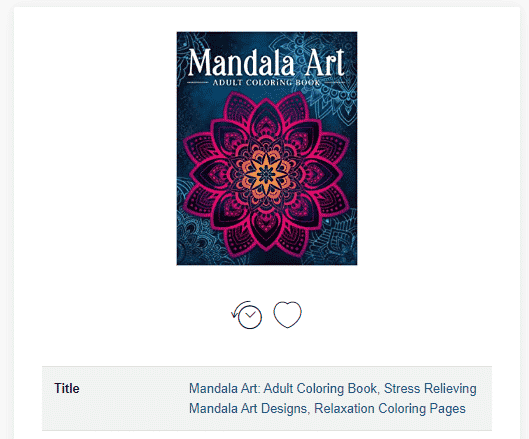 Activity book

The sheer variety of activity books makes it somewhat hard to spot patterns in designs, but we managed to determine that there are again two primary audiences for them: children and adults.
Children's activity books generally contain shapes, letters, and numbers on the front cover in pastel colors.
Meanwhile, adult activity books can appear with a beige or a black background, with a white or black block font in the center that indicates who the book is for.
Puzzle book

Puzzle books can include puzzles such as word searches and crossword puzzles. The actual design of these is presented as a preview on the front cover of most of the best sellers in this category.
These puzzles are generally presented in black and white, while a solid color background such as blue or purple, create the ambiance for the cover. The text is usually yellow or white and appears in block font.
Comic book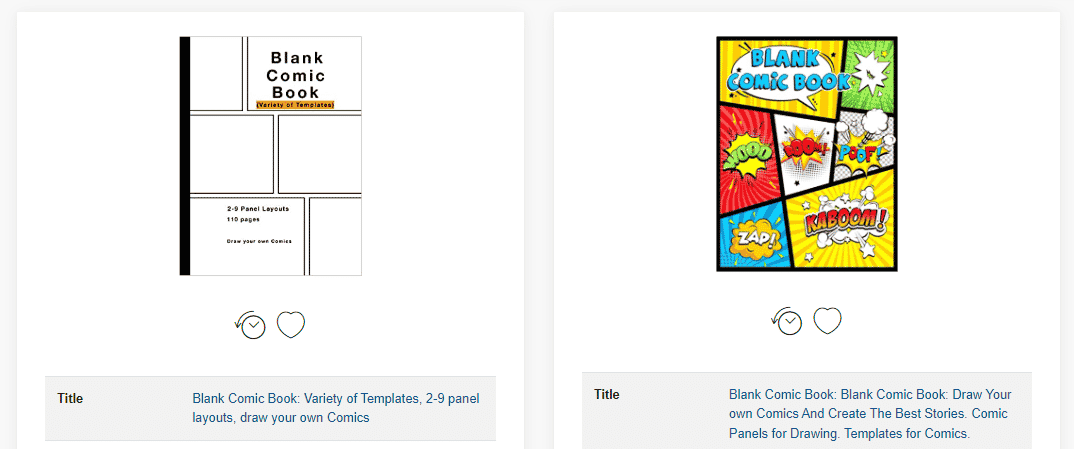 There are two main types of comic book designs that you need to consider here.
For an older audience, the main comic book cover design features a black and white preview box of where the user would draw in their comic figures and speech bubbles.
For children and younger audiences, primary colors are used to preview these boxes for the characters and their dialogues.
Guest book

Guest books are designed to be filled in by guests visiting a destination. This is typically divided into either mountains or the sea.
As a result, designs of no-content guest books reflect this imagery through the use of mountain tops and starfish on a beach.
The font used is generally whimsical and written in cursive to convey a feeling of relaxation and serenity.
The backgrounds of these books are not solid colors, but rather colors that flow into each other such as the sand, sea, and sky. As a result, they are more complex to create but produce a stunning effect once put together.
Logbook

Mileage. Time sheets. Accounting records. Blood pressure. Although the variety of these books is amazing, they have a few things in common.
In most cases the cover design comprises a preview of the interior with a bit of text to indicate what the purpose of the logbook is for. Since it's a preview of the interior, the covers are primarily in black and white.
Tracker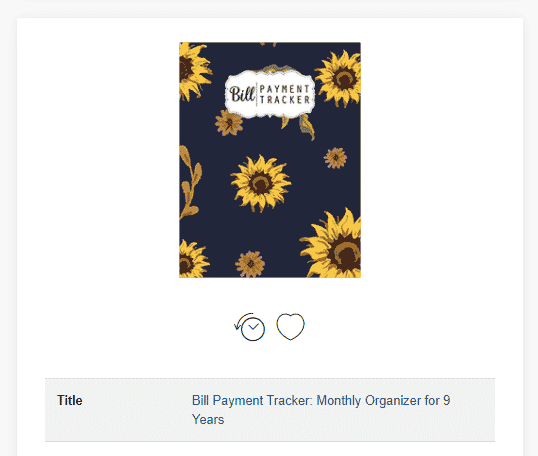 Bill payment trackers are quite high up on the list of tracker no-content books. It's apparent that these books are designed to be used by women owing to their floral front covers.
These flowers are generally arranged in repeating patterns across the cover and they tend to be on the pastel side in terms of colors – from pinks and purples to reds and oranges.
In addition, since they're aimed mostly at women, they tend to use the cursive font to indicate what type of tracker the book actually is. This text is generally centred and appears in the top half of the cover.
Sketch book

Finally, we look at the top cover designs for sketch books.
These vary in nature but the most obvious pattern that emerges is that such sketch books are primarily designed for young girls.
Whether a unicorn on a pink background or a fashion sketch book with a purple background, these items typically don't contain a lot of text, but rather focus on the central image as the primary design element.
Our tip-list for sellers
Your book's cover design is one of the main things that will make or break a sale. Therefore, you need to put a lot of effort into creating something unique.
Our tip-list starts with the need to tailor your design to your specific audience. Will you be catering to adults or children, adolescents or seniors? Knowing your audience will dictate both the colors you use as well as the font and the primary design element.
It's also fundamental to be specific to your book category. Placing a music clef on a sketch book is obviously not going to get you sales. Neither is using a black background on a book that contains a person's last wishes.
The same goes for colors in general. The shade and brightness of the color depend on the type of book, the audience and the book's intended use.
Ideally, to ensure that your listing is fully optimized, your focus should extend beyond design. As we insist in all of our blog posts, a successful Amazon KDP venture includes a comprehensive strategy, intelligent keyword research, meticulous niche segmentation, and accurate pricing.
Final thoughts
Cover designs are crucial for ensuring you catch your audience's attention. And studying the designs of best sellers in different categories will help you create something unique and bespoke for your customers.
Use Book Bolt's Cloud module as well as other tools to help you see what's trending and what's selling like hot cakes. Once you've done this, you can emulate best selling strategies and designs to help ensure you earn more from your Amazon KDP side gig.
We were able to compile all of this information using just a couple of modules found inside Book Bolt.
Now, imagine what you can do with the full spectrum of our platform. For only $9.99 per month.