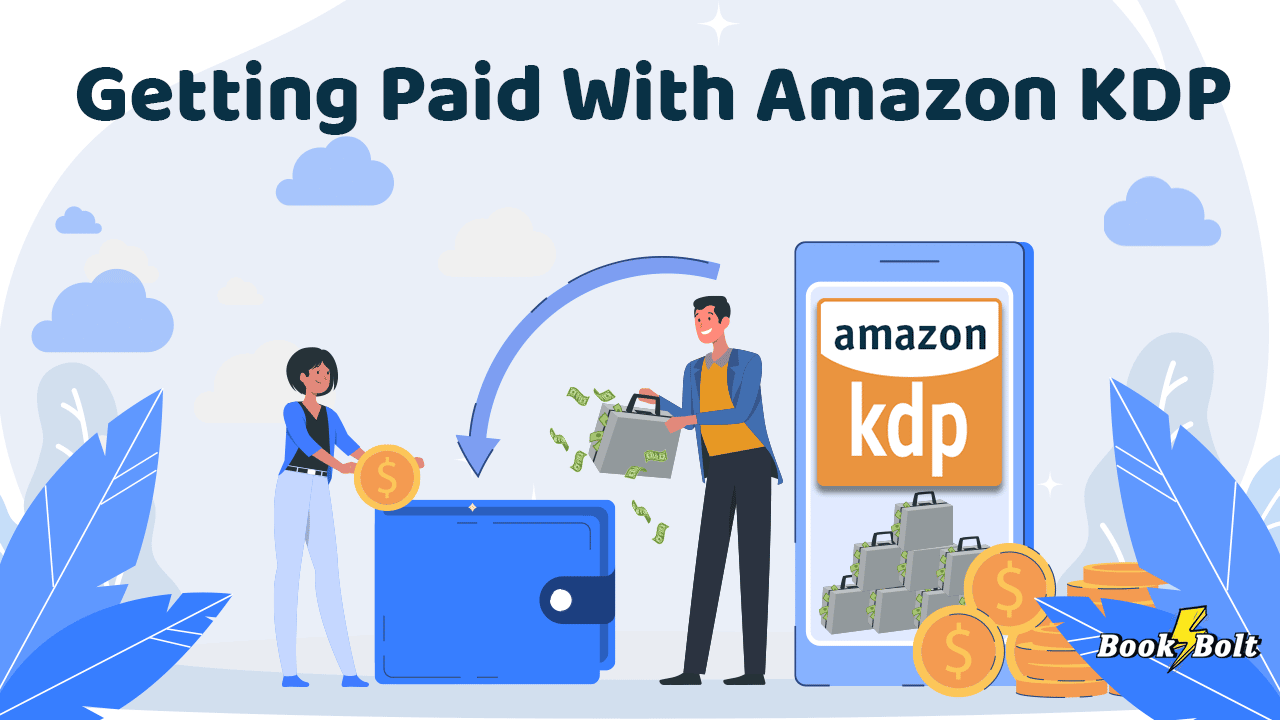 It's safe to say that Amazon pretty much has a hand in every business sector, from media to eCommerce and so much more! One area that the company's business dealings have really disrupted is the publishing sphere. With Amazon KDP, regular people can take advantage of print-on-demand opportunities and publish their own works without having to rely on traditional publishers. So if you've already published on KDP, made a book sale, or are looking to get into the game, here's everything you need to know about:
Getting Paid With Amazon KDP. Amazon KDP pays publishers, via direct deposit, wire payment, or check, 60% royalties for paperbacks sold about 60 days after the end of the month in which the book was sold if the minimum threshold is met.
Amazon KDP is here to stay and with hundreds of millions in royalty payments every year, more and more writers, creators, and entrepreneurs are getting in on the action. Find out more about how the payment structure works below!
How Does Getting Paid on KDP Work (Terms and Royalties)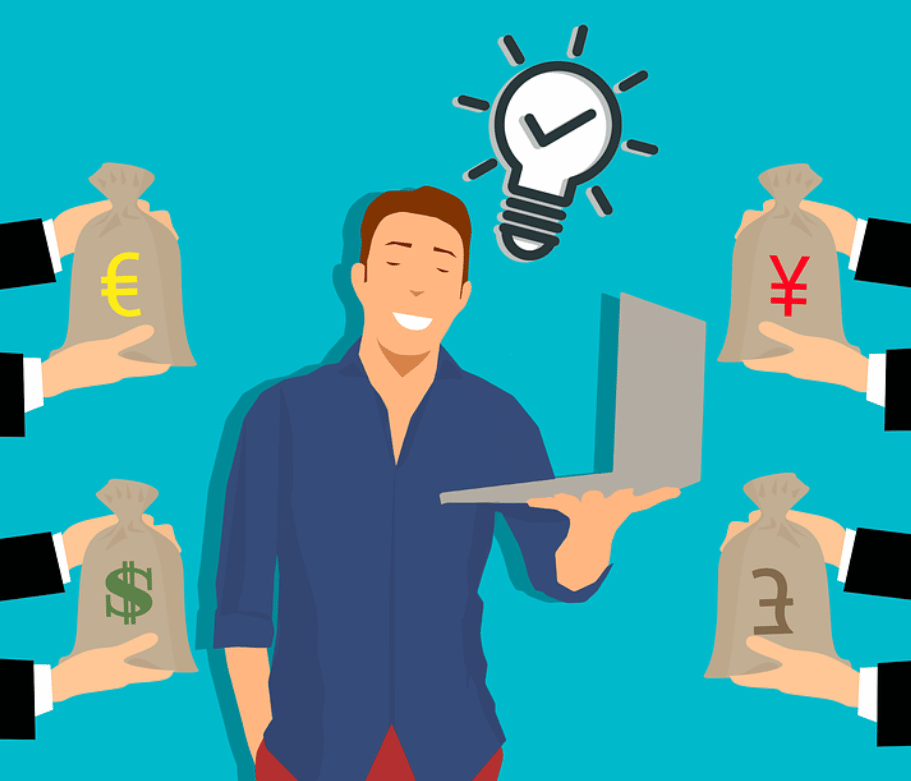 KDP, which stands for Kindle Direct Publishing, has a fairly solid royalty payout ratio, especially considering how little traditional publishers pay.
For all paperbacks sold on Amazon KDP, you will get paid a 60% royalty. The best part is that you don't have to invest beforehand, commit to a minimum buy quantity, or store inventory.
Amazon takes care of everything!
For eBook sales, KDP will pay you a 70% royalty for eBooks priced between $2.99 – $9.99 and 35% for all other price points.
You can get paid via direct deposit, wire transfer, or by check and can switch payment methods anytime.
Direct deposits are pretty common so here's how you can set them up.
Complete the two-step verification in your KDP Account.
Under Getting Paid, click Add a Bank Account.
You will have to select your country of residence and then hit OK.
Enter your bank info, which for US residents means a routing and account number (note that these requirements may vary from country to country).
Click Add and then hit Save.
This pretty much covers the basics but if you need more information or would like to go over the KDP Terms and Conditions click here.
Will I Be Paid the Full Amount of My Royalties?
Yes and no.
Remember when you got your first job and then your first paycheck? You were so thrilled to spend your hard-earned money only to discover that a large chunk of it had been taken to pay your taxes.
Well, it's the same sort of deal here.
That being said, keep in mind that Amazon will NOT withhold US tax once you have provided them with your valid tax information during your US tax info interview.
Still, you will have to pay taxes and in some cases, Amazon will in fact withhold mandatory taxes depending on what country you're in. For more information on that visit here.
When Will I Be Paid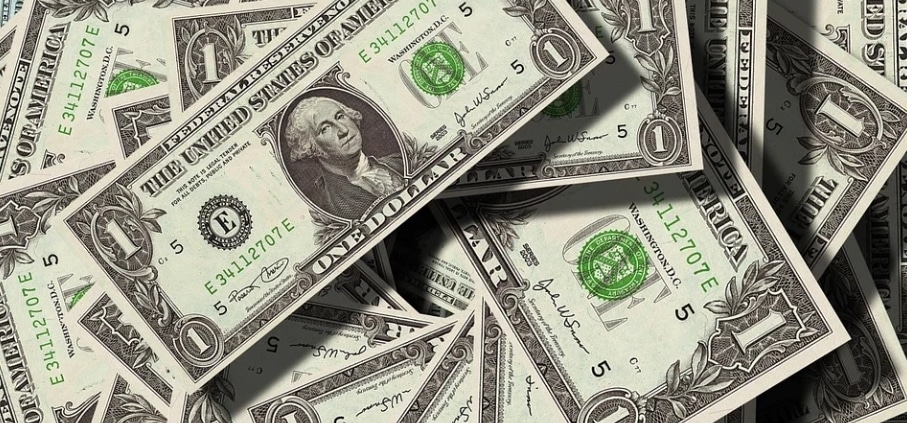 Amazon KDP is very easy to use and a perfect avenue for aspiring writers and even entrepreneurs to publish with. In fact, you don't even have to be a writer to publish on KDP.
Many publishers are using tools such as ours to easily create high-converting notebooks, journals, and diaries that require zero writing. We'll even help you find low competition and high search volume keywords to use so that you get your products in front of the right people.
So while publishing on KDP can be easy, waiting to get paid may not always be.
Amazon pays out royalties to publishers every month but approximately 60 days after the end of the month in which the sale was made and reported. Below is a little chart for reference.
| Month royalty threshold met | When you'll receive royalty payment |
| --- | --- |
| January | End of March |
| February | End of April |
| March | End of May |
| April | End of June |
| May | End of July |
| June | End of August |
| July | End of September |
| August | End of October |
| September | End of November |
| October | End of December |
| November | End of January |
| December | End of February |
For Expanded Distribution you get paid every month but 90 days after the end of the month in which the sale was reported.
So really the first three months are the toughest after that, as long as you have consistent sales you will get paid at the end of every month.
Keep in mind also that there is a minimum, threshold you have to pass before you can get paid. So if you don't meet the threshold then the rules above don't really apply to you until you do.
What are the "Returns" I See On My Reports
Like all companies Amazon has a return policy and so does Amazon KDP. You will see returns noted on your reports.
But here's the good news.
Amazon will not deduct that amount from you! You get the royalty when the book ships once a customer makes an order.
If the customer decides to return the book, journal, notebook, etc. Amazon will either dispose of the item or re-sell it. If it is re-sold you will not get a second royalty.
I Don't Know Coding, Can I Still Produce Books and Get Paid?
Absolutely, positively, yes!
You don't need to know anything about coding, business, marketing, publishing, or even writing to create, publish, and sell books on Amazon KDP.
Sure having these skills can help but if you decide to sell things like notebooks, journals, or diaries you don't have to write a single line of code or a paragraph for that matter.
Software like ours allows people to create low-content books and publish them on KDP.
We offer one of the most comprehensive low content book publishing software currently on the market that allows you to sell things like diaries, journals, logs, and more through product and trend hunting, keyword data, and listing optimization.
Contact us today to get started and make passive income through KDP.