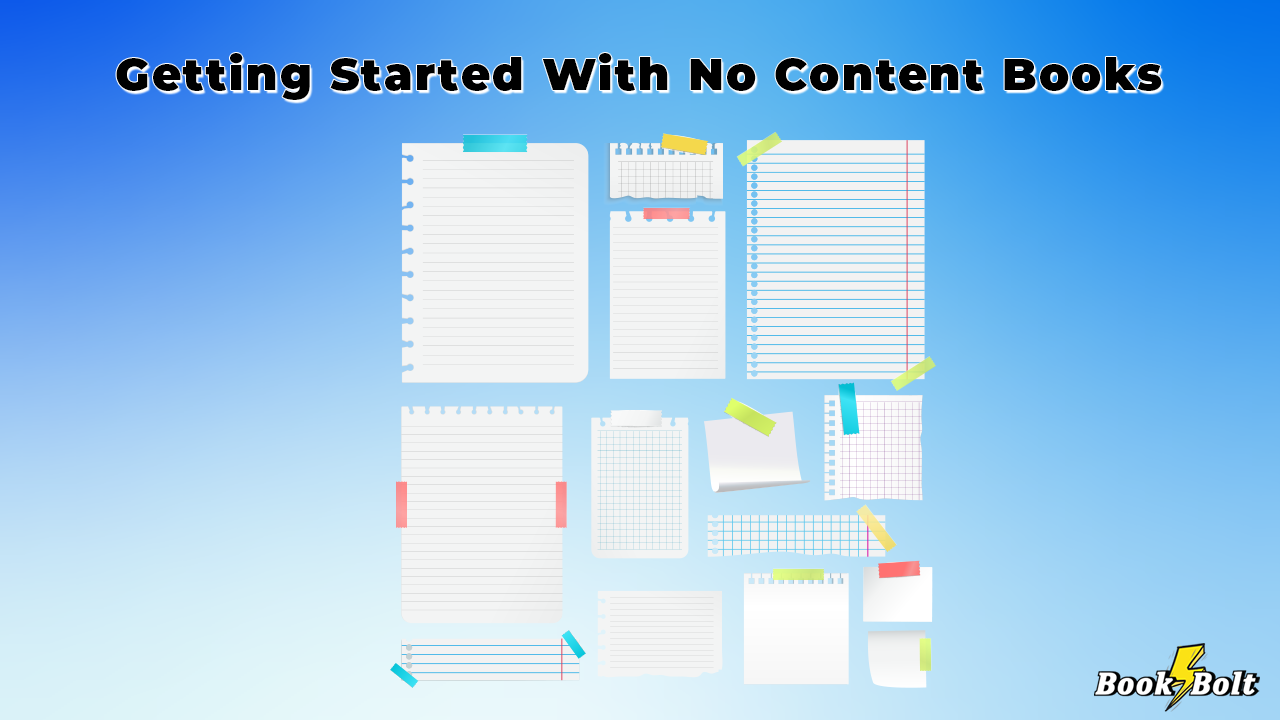 The world of publishing can seem like an untamed animal with so many intricacies and procedures. From writing the book to having it edited, translated and distributed to finally being held in the hands of your readers, it can often be an arduous and time-consuming process.
That's not to say that there's no money to be made though!
Some examples of authors who've made it big include JK Rowling ($1 billion), James Patterson and Jim Davis ($800 million each), Candy Spelling (600 million), Paulo Coelho and Stephen King ($500 million each), and John Grisham and Michael Crichton ($400 million each).
Keep in mind that all this money is based on royalties. For example, a traditionally published author makes 5–20% royalties on print books, around 25% on e-books (although it can be less), and 10–25% on audiobooks.
And what about the top genres? Romance gets a whopping $1.44 billion out of the publishing pie, followed by crime and mystery at $728.2 million, religious and inspirational at $720 million, science fiction and fantasy at $590.2 million, and horror at $79.6 million.
But is there space in the huge world of publishing for no-content books? And if so, how can you get started?
What Is A No-Content Book?
If you've read up about low-content books, you'll know that they're typically self-published,  sold online through marketplaces like Amazon, and contain very little text. Similarly, a no-content book is a book that has no written content on it. This is not to say that it is a book with only blank pages (although this can be the case). It just means that there aren't any words in the book. It doesn't matter whether the book has other types of content apart from written content, it is still considered a no-content book.
The interiors are quite basic and easy to find and you can sell well with low competition keywords so that it's easier for you to rank and get sales. The beauty of these no-content books is that they're easy to create with only changes that need to be made to your covers. This leaves you with more options. All you have to do is look for high-paying and under-saturated markets and you'll be able to make some sales.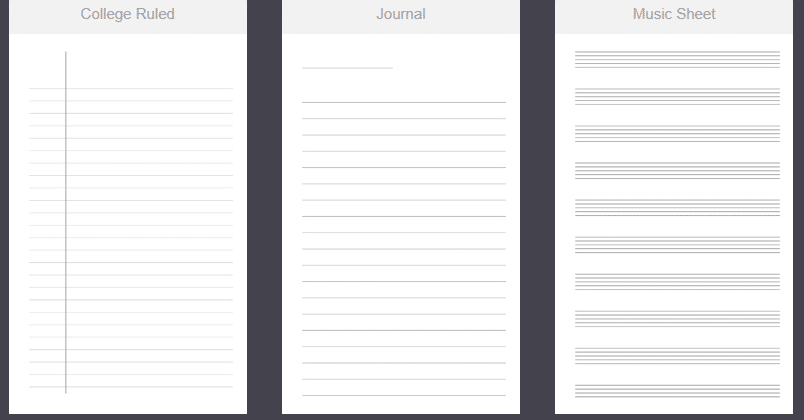 Examples Of No-Content Books
Some of the most common no-content books include:
Blank journals
Lined journals
Prompt journals
Notebooks
Adult coloring books
Doodle books for kids
Writing or composition books for kids
Sketchbooks
Blank sheet music
Notepads
Diaries
Top Niches For No-Content Books
Just because your no-content books have no words or writing in them, doesn't mean they're completely plain or blank pieces of paper. This means you need to focus on producing quality if you're ready to compete with all the others out there. Some tips to keep in mind include not flooding the market with cheap products because this will not yield the success you're looking for in your passive income business.

Remember that a low price doesn't signal a bargain to your customers but rather cheap and low quality, even though your no-content books are generally printed by Amazon. It's advisable to sell a smaller number of no-content books with a higher profit margin. And the best starting point for this is to hone in on some of the top niches.
We've selected some of the top performing ones for you based on the number of monthly sales and the income of up to $2,000 per month, which you can make, too.
Here's our list of top 10 no-content niches, starting from number 10 to number one:
Calligraphy practice paper books
Dot grid notebook
Guitar tab notebook
Isometric graph paper
Sketch books
Graph paper notebook
Kanji practice paper notebook
Primary story journal aimed at kids
Blank comic book
Cursive handwriting practice book
How To Get Started With A No Content Book
Now that you know you don't need to be a professional writer to start selling your no-content books, what's the actual process of getting started? The answer lies in Amazon KDP or Kindle Direct Publishing, which handles both digital and physical books.

KDP allows you to self-publish books. Previously known as CreateSpace, KDP is a great alternative to traditional publishing as self-publishing enables you to skip many of the fundamental steps followed in the traditional publishing method.
The fundamental advantage of KDP is that it's a print-on-demand service. What this translates into is that none of your KDP books will be printed unless a buyer places an order for them. This means you don't have to store any inventory or worry about storage or warehousing, and all you have to do is upload all the necessary information such as the cover image, interior contents, title, and keywords. Once all that's been done, Amazon takes care of the rest.
When your customer places an order, your physical no-content book will be printed by Amazon and subsequently shipped over to them. At the end of the process, you'll get paid in the form of a royalty payment.
There is great potential and many reasons why you should self-publish on Amazon KDP, not least of which is that you can get your product available to millions of potential readers.
Mistakes To Avoid With No-Content Books
As with any industry, there are some best practices to follow and there are some practices, which are best avoided.
Here's a list of a few don'ts when it comes to self-publishing your no-content books on Amazon KDP:
Don't publish blind: It's important to know your niche, the jargon and words used by your customers, who your competition is and whether you are realistically able to compete with them. It's also crucial to know your categories, as using the wrong ones can hamper your discoverability.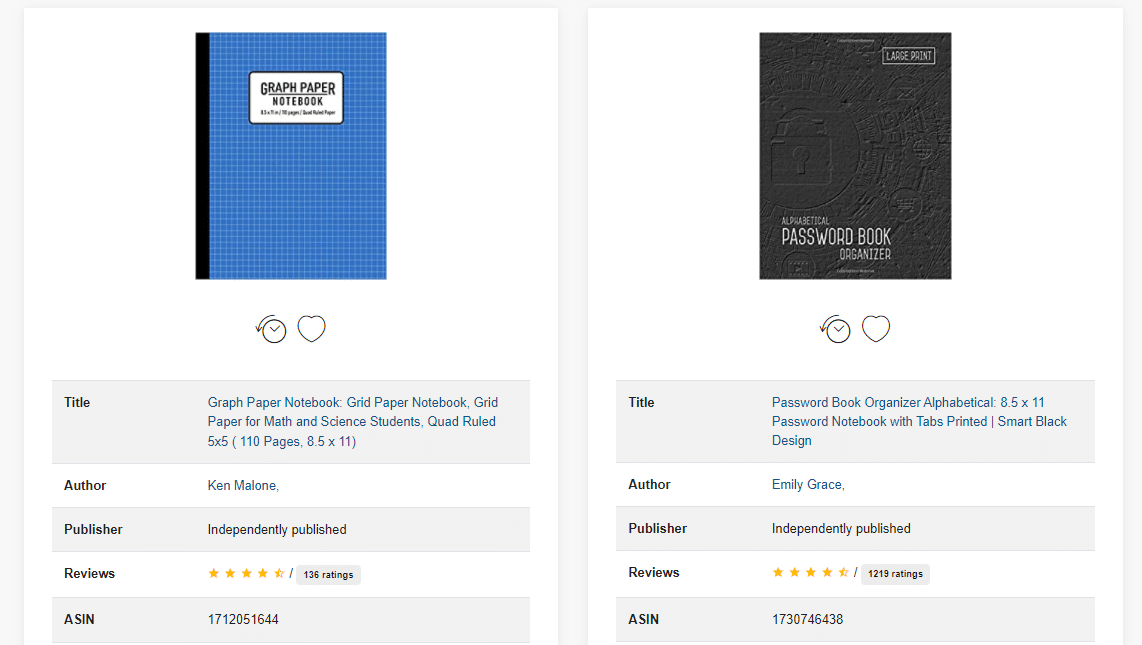 Don't copy your competitors: Nobody likes a copycat. If you're checking out what your competitors are doing, by all means go for it, but just to do better than them. Look at their reviews – both positive and negative – and see where the customer's pain points are or what they loved about the product.
Don't go too deep: It's advisable that you don't aim for 20-30 books in an unproven niche. Rather, take the same 20 books and break them down into a few niches. Basically, this translates into not putting all your eggs in one basket. The reason for this? You'll have better chances to get sales and when you do well, that's when you double down.
Don't give up: With self-publishing, it's easy to quit. You need to remember that it's not only roses and sunshine. You need to figure out what not to do and what niches not to go in. Some ways to do this is to research multiple niches at the same time, while considering this as essential R&D for your business.
Don't copy yourself: Our last piece of advice is this: just because you've made multiple sales on one no-content book, doesn't mean that's all you need to focus on. You might think that all you need to do is different variations of one book but it's better to do spin-offs with each new book having its own nuances that make it unique.
Conclusion
The world of no-content books is expanding rapidly and it's worthwhile investing some time and resources into this field if you're keen on making a healthy monthly passive income.
As with low-content books, you need to find the right niche to go into and then dig down deeper into what your competitors are doing. Once you've figured this out, it's time to put your skills to the test, go one up on the competition, and do even better.
Amazon is a great place to do just that. You just need to put in the effort.