As a giant in the self-publishing industry for indie authors, Amazon Kindle Direct Publishing (KDP) offers no- and low-content book sellers an innumerable number of reasons to get onto the platform and start selling. You not only have the Amazon brand behind you, but there's also a massive audience of literally millions of buyers.
This can make you wonder about whether opting for another platform is even worth it. And what other platforms are there in the first place? In order to answer these questions, we explored some of the alternatives to Amazon KDP and compared these to the platform to see if going beyond Amazon is worth it.
What other platforms provide this kind of service around the world?
There are multiple self-publishing platforms for text-rich books that indie authors can take advantage of. These include IngramSpark, BookBaby, Draft2Digital, Blurb, Smashwords, Kobo, Barnes and Noble, Google Play Books, and Apple Books. However, these platforms don't offer anywhere near the same offering for no- and low-content books as Amazon does. One platform that does stand out, however, is Lulu.com.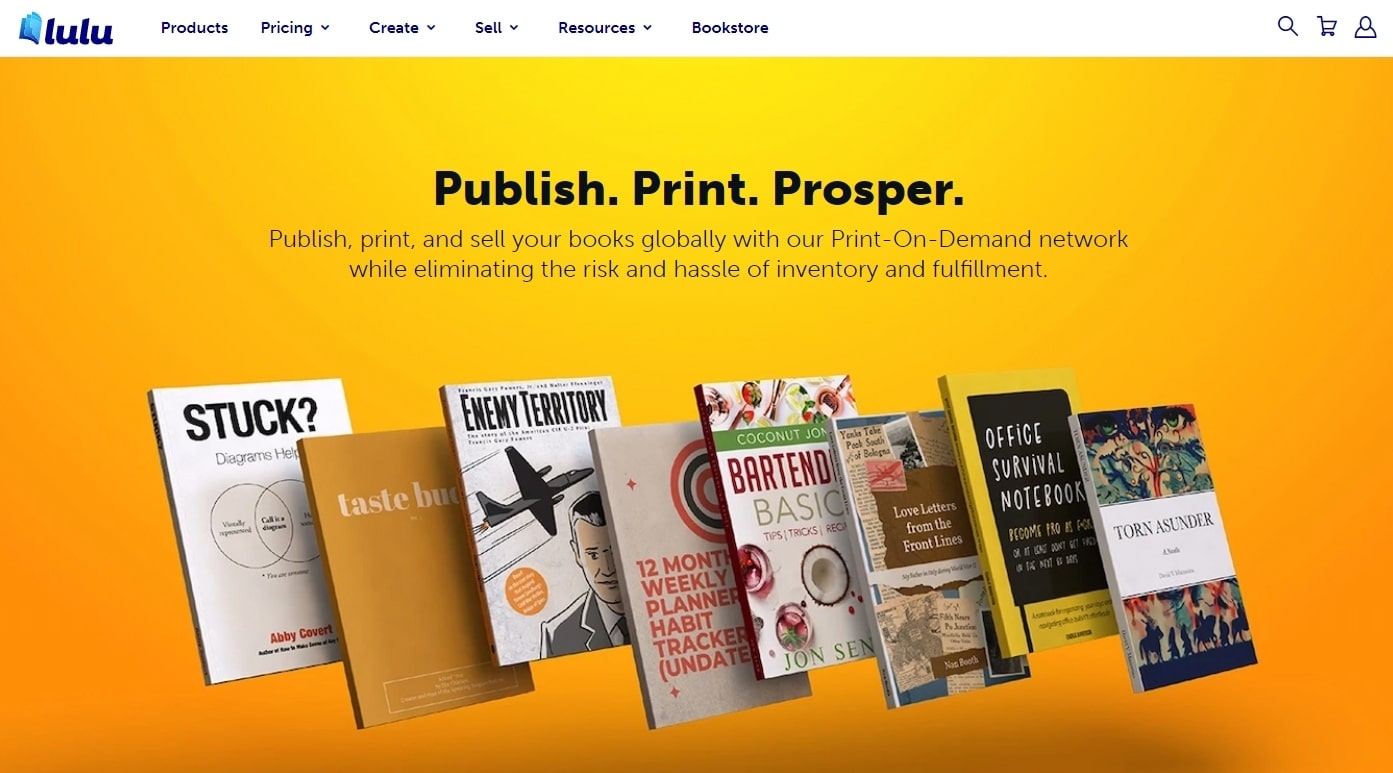 The marketplace has its origins since around 1999 but the very first book that was published on this print-on-demand (POD) platform took place in 2002. Then, several years later in 2016, the journey continued with the publication of its one-millionth book.
Nowadays, Lulu offers calendars, notebooks, activity books, and journals in addition to a wide variety of text-rich books in fields such as Computers and Engineering, History, Social Science, and much more.
What are the specifics of Lulu.com vis-à-vis Amazon KDP?
Perhaps one of the most competitive aspects of the Lulu.com offering is that you pay nothing to create and sell your book on their platform. In addition, you earn 80% of the book's sales while Lulu.com keeps 20%. You can select from different cover types, trim sizes, paper types, and more in order to create your ideal no- or low-content book.
Another important advantage is the Lulu Direct offering. This is what enables authors and sellers with an existing audience to integrate their website with popular e-commerce platforms to ensure wider reach and more sales. Customers buy from you directly and you can control the pricing of your products on your own website. You can also use your website to gather email addresses and launch marketing campaigns for future sales and special offers.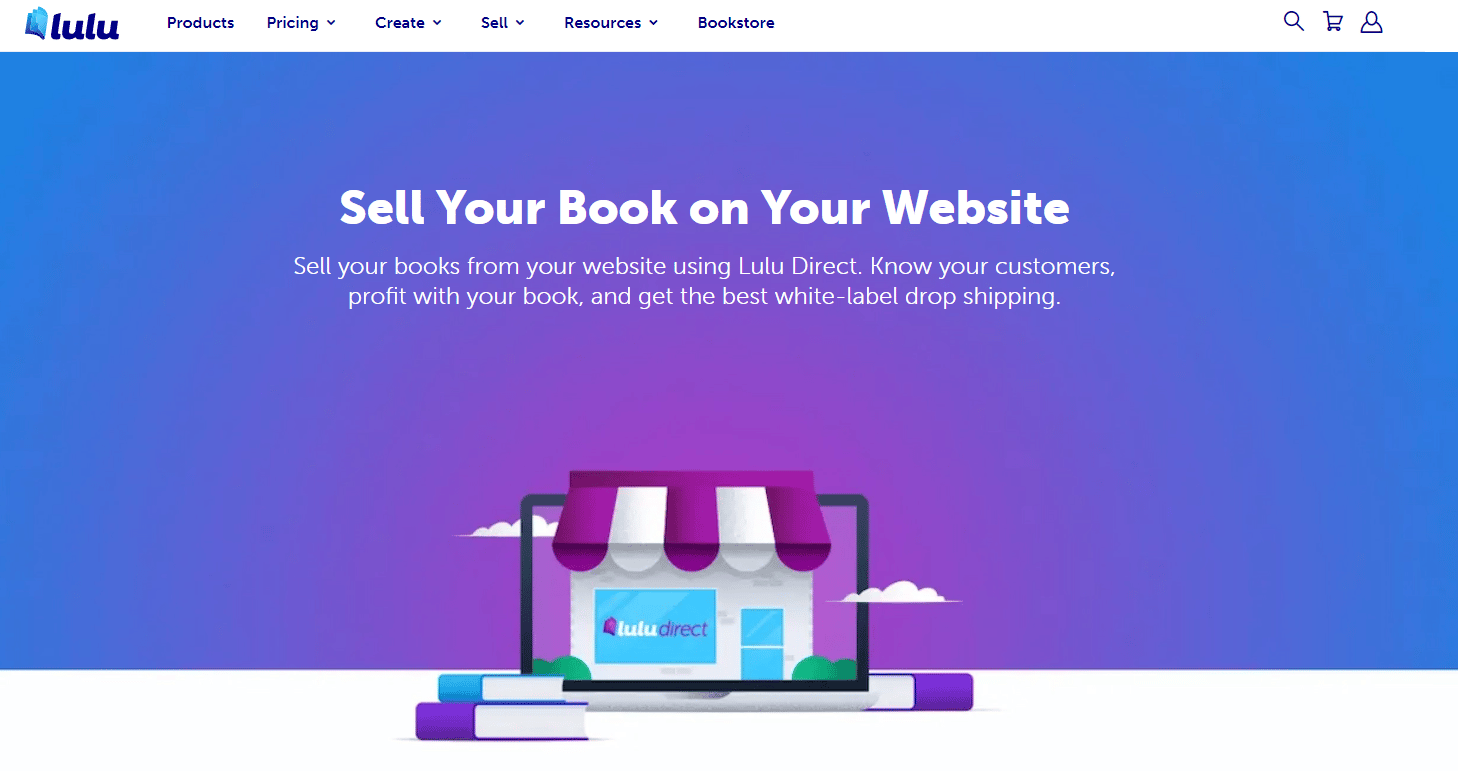 However, there are several disadvantages when comparing Lulu.com to Amazon KDP. For example, their no- and low-content book offering is not as diverse. When browsing the categories of their bookstore, it's apparent that there are not as many options available as Amazon. Titles of these no- and low-content books are very simplified and the platform does not offer the option to diversify them for popular search queries. In other words, you cannot optimize your titles with keywords.
While there is space to add descriptions of the book when taking a look at the categories in the Lulu Bookstore, these descriptions are sometimes absent and unused. In other cases, they are simply sparse. Therefore, keyword optimization for titles and descriptions is not a strong point of the platform as it is for Amazon KDP.
And if you were to compare the royalties of the two platforms, it would quickly become evident that the two are quite similar at between 70% and 80%. What's more, Amazon KDP offers a much wider customer base as well as a strong brand associated with high quality products and a rich customer service offering.
Should you give Lulu.com a shot?
Lulu.com has received a total of 1.6 million site visits. This is compared to Amazon.com's 2.5 billion total site visits. So, if you're looking to diversify your audience, you can always swing over to Lulu.com to give it a shot. Just remember that you're dealing with a customer base potential that's a thousand times smaller.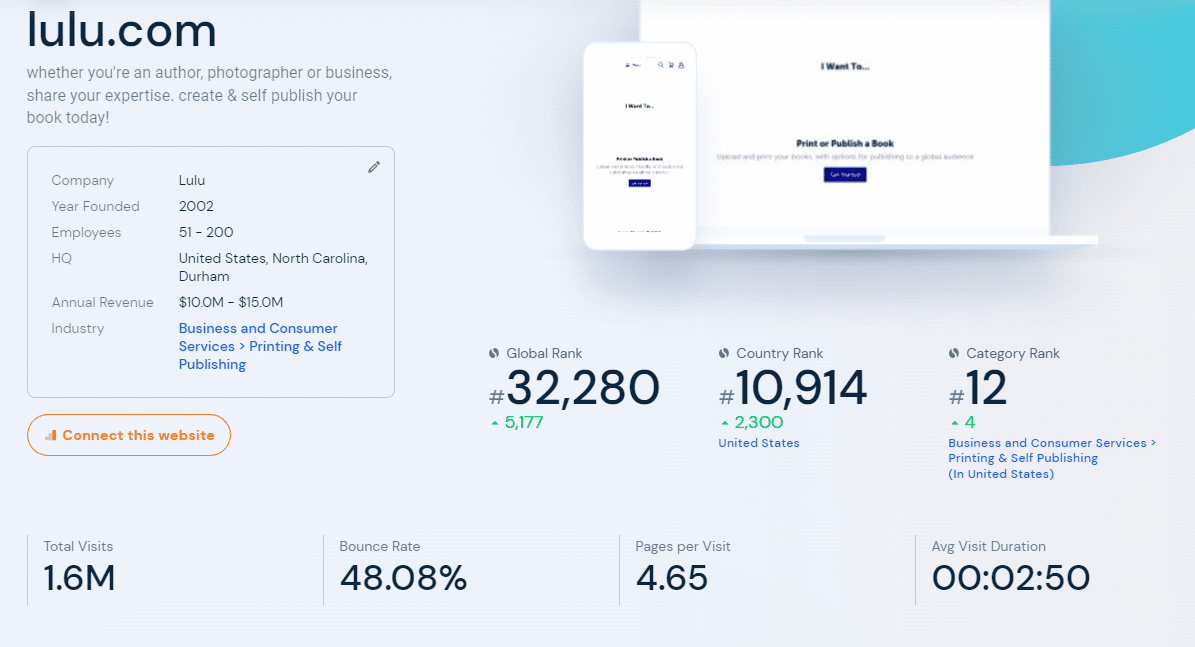 Nevertheless, having one more platform as an option is worth considering if you want to niche out further. Some buyers do see the value in an indie type of platform such as Lulu.com.
Can you sell your existing no- and low-content books from Amazon on Lulu?
Amazon's exclusivity principle does not apply to no- and low-content books and you can easily sell on Amazon KDP as much as you can on Lulu.com. This enables you to not only diversify your audience reach but also to diversify your portfolio and the number of platforms you use to earn more sales and build a more scalable business. The more options you pursue to get out there, the higher the chances of earning sales.
However, some common best practice principles should be applied when doing so. In particular, you need to optimize your titles and descriptions for relevant, high search volume and low competition keywords. You also need to price around the average of other sellers so that you don't risk alienating customers with prices that are too high for your category.
Furthermore, your cover design should follow strong hierarchical design principles, while your interior should be absolutely flawless. Finally, you also need to build a strong customer base with high quality customer service that can yield you more ratings and reviews. The better your reviews and the higher your ratings, the more social proof your customers have that your product is a worthwhile buy.
In short
Possibly the best strategy to employ when it comes to your no- or low-content book publishing business is to sell across several platforms. Selling on Amazon KDP is going to have much higher chances of success, especially if you use Book Bolt and its wide-ranging functionalities to ensure you get in front of an audience faster.

In particular, if you have multiple books that you'd like to get out to market, we highly recommend that Mass Cover Converter for optimal results. This, used in conjunction with all the remaining modules, means you can fully optimize your listing and take your no- or low-content book side business to a whole new level.