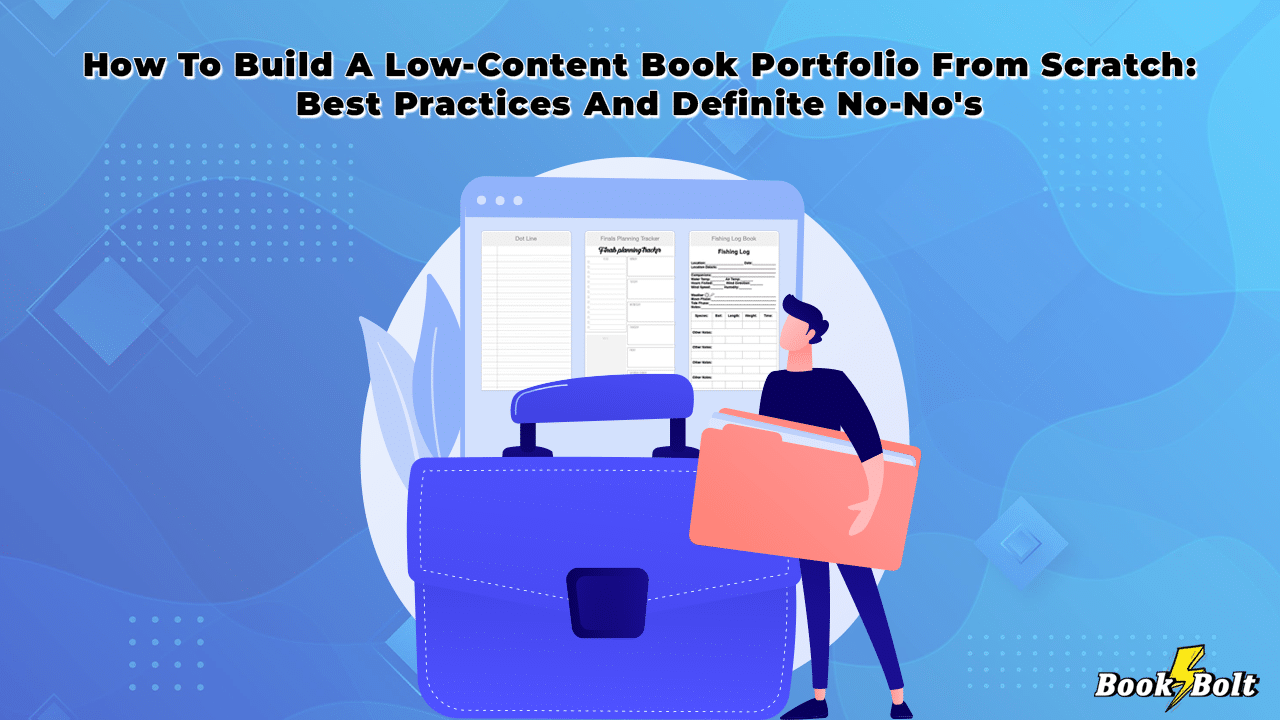 Have you ever wondered what makes a low-content book portfolio on Amazon KDP stand out from the rest? If you're a newbie Seller actively looking for ways to increase your profit and turn your Self-Publishing business into a success story, you probably have.
Admittedly, not all low-content book formats are the same. Some are more complex to create, some are extremely profitable, and there are also those that you need to be careful with.
So how can you choose the right ones for your portfolio?
We're here to provide the answers.
The Low-Hanging Fruit In Low-Content Book Formats For Newbie Sellers
Low-content books may be much easier to create and sell when compared to novels or other standard books. However, they're not created equal. There are nine different low-content book formats that you can sell as a self-publisher on Amazon KDP. These include:
Calendars
Planners
Coloring books
Comic books
Activity books
Puzzle books
Guest books
Log books
Trackers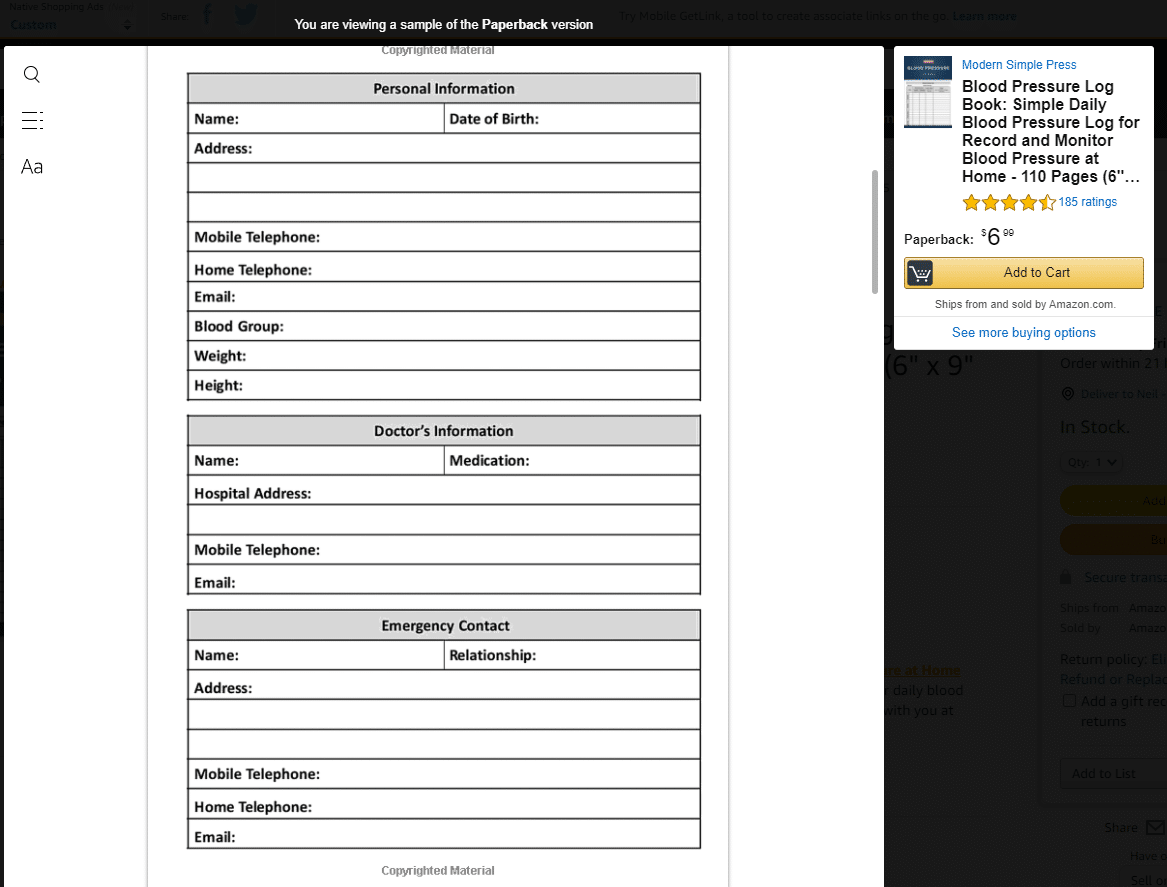 The low-hanging fruit in low-content book formats are the easy ones to create. You won't need to be an experienced graphic designer, nor will you need to have an outstanding creative flair. You'll only need a good understanding of buyers' demand and access to tools that can help you create your designs, like Book Bolt's Designer.
Here is a list of the easiest low-content book formats for beginner Sellers:
Calendars – These low-content books simply include the 12 months of the year along with the days in each month. There are very few words added in a calendar and the most important thing is perhaps an attractive design cover.
Guest books – Guest books are a notch harder than creating a no-content book but are still a piece of pie when compared to other low-content books. These book formats include sections like the guest's name, origin, and comments.
Puzzle books – Creating a puzzle book can only take you a few minutes if you're using a tool like Book Bolt's Studio. The software will create any type of puzzle for you automatically. All you have to do is choose a puzzle type, set your criteria, and add some basic information. You don't have to spend hours brainstorming or coming up with the puzzles yourself.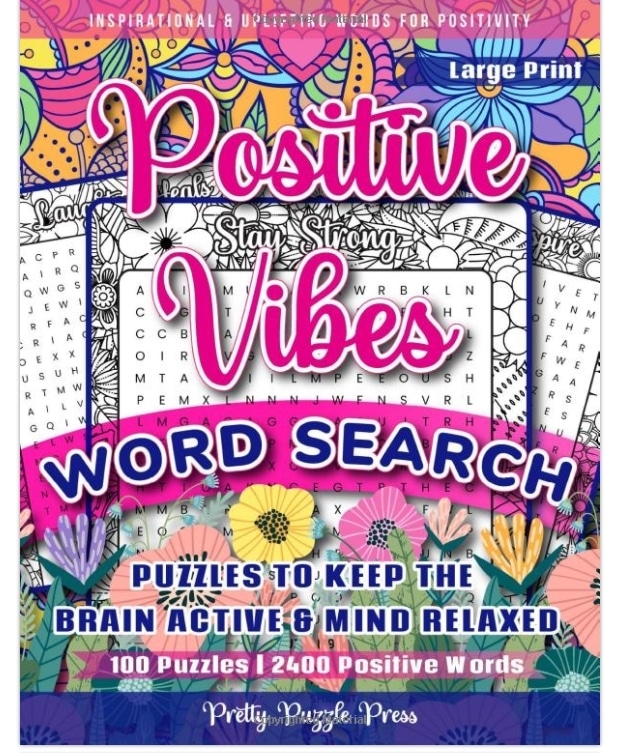 So, let's say you've just started with your Self-Publishing business on Amazon. Will these book formats be enough to create a successful low-content book portfolio and generate sales all year round?
Maybe, maybe not. Let's see what the most profitable low-content book formats are to get the answer.
The Gold Mines In Low-Content Book Formats
Overall, low-content books are profitable, hence their popularity in Amazon KDP. However, there are some formats that stand out from the rest in terms of sales and price. As a Seller, these are the gold mines that you want to include in your portfolio to guarantee profits.
Puzzle Books
Puzzle books are not only easy to create but they're also extremely profitable. Why? They'll always be in demand. Puzzle books are one of those products that you can't re-use. Once you've solved the puzzle, your only option is to buy a new one.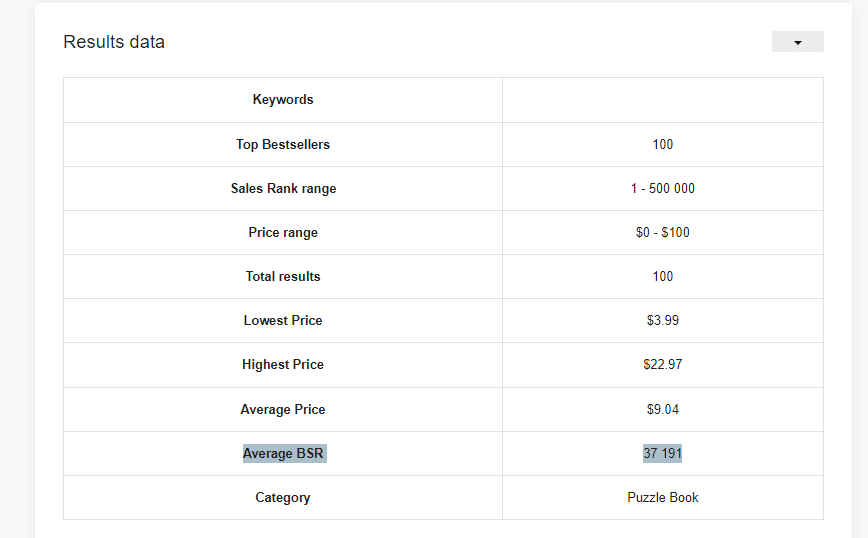 We ran a search in Book Bolt to discover that the average BSR or best-seller rank for puzzle books is 37,191, which is extremely low, and translates into a lot of sales. The average sales price is around $10 but some puzzle books sell for over $20! This means that you can enjoy great returns for little effort.
Activity Books
Activity books are loose narrative book formats that are extremely diverse and can include riddles, writing exercises, mazes, and more. They may be a bit harder to create and more time-consuming, but your efforts will certainly be rewarded, especially if you optimize your listing and promote your product appropriately.

With an average BSR of 22,903, these low-content book formats sell like crazy. Their average price is around $10, with the highest price reaching $20. This means they sell even better than puzzle books and the price is roughly the same, meaning you'll be satisfied with the profits.
Coloring Books
Coloring books are like dipping your hands in a pot full of honey made by golden bees. They can be considered best-in-class, with an average BSR of 4,949. Median price is a bit low at around $7. However, similarly to puzzle books, they're actively and consistently bought by Amazon customers, as you can't un-color a coloring book.

After completing it, buyers are on to the next one. Coloring books are a bit more difficult to create but they're certainly a must-try for intermediate or experienced Sellers on Amazon KDP.
Creating a successful low-content book portfolio from scratch
Now that you're familiar with some of the formats that are easiest to create and that will make you the most money, it's time to move on to creating your low-content book portfolio.
Here are some of the best practices that you want to keep in mind when starting from zero.
Niche It Down
The first step to creating a profitable low-content book portfolio is to choose a niche or several niches that you want to tap into. Why? Because this will help you stay ahead of the pack. It will also mean that you can avoid competition by selling books around specific themes that not a lot of Sellers are focusing on.
So how can you spot the right niches or any trends that you can take advantage of?
By using Book Bolt's Cloud feature.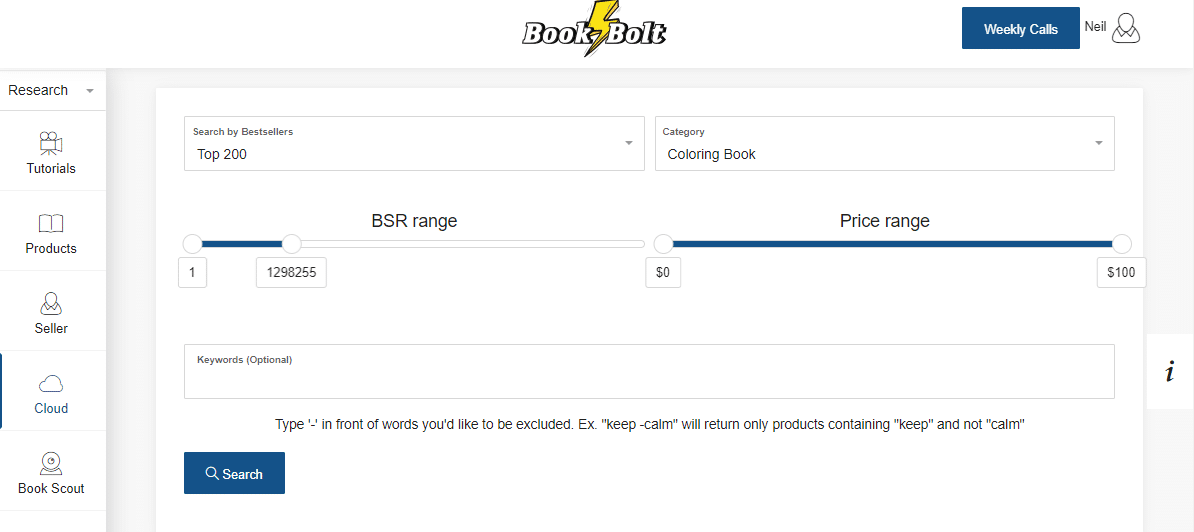 Let's take coloring books for example. By looking at the top-selling products, we noticed that flowers are a very popular niche that Sellers are tapping into. However, you can also discover some niches or themes that are not massively sold but actively bought by buyers.
These include lifestyles, anime, and other themes.
Use The Right Keywords
Keywords are the main factor that makes your low-content books visible to buyers on Amazon. And sometimes, the keywords that you assume should be used are not the ones that can work magic for your sales.
You can gather keyword ideas by using the 'Keywords' feature in Book Bolt. Let's take the flower example from above. We ran a search on the keyword combination 'flowers coloring', and we were able to observe that some of the keywords with the largest search volume on Amazon include:
flowers coloring adult
flowers coloring books
relaxing flowers coloring
coloring flower mandalas
What does this tell us?
Well, for starters, we now have ideas for niching down our coloring book and designing it around flowers for adults or coloring flower mandalas, for example. You can also check the competition rate to see which keywords are actively searched for but not so competitive. This will help you stay one step ahead and enjoy more sales.
Diversify
Always strive to offer variety. First, by offering a range of low-content book formats and themes, you'll attract different target audiences. This translates into bigger sale opportunities and therefore bigger profits. In addition, diversifying your portfolio means that you can enjoy sales throughout the whole year.
Here's what we mean by that.
Imagine that your current portfolio only consists of 10 different calendars. Calendars mostly sell like hotcakes in November or December as the year comes to an end. They make a great Christmas or New Year's gift and are actively bought during the festive season. But what happens to your sales in spring or summer? Chances are that they'll be minimum to none.
To avoid this, create a portfolio of book formats that are either attractive all year round or a mix of formats that are sold in different periods over the year.
Price Is Key
Last but not least, don't forget to price your low-content books reasonably. A lot of Sellers are tempted to go for the highest possible price. However, don't forget that this makes your product less attractive for buyers and not very competitive.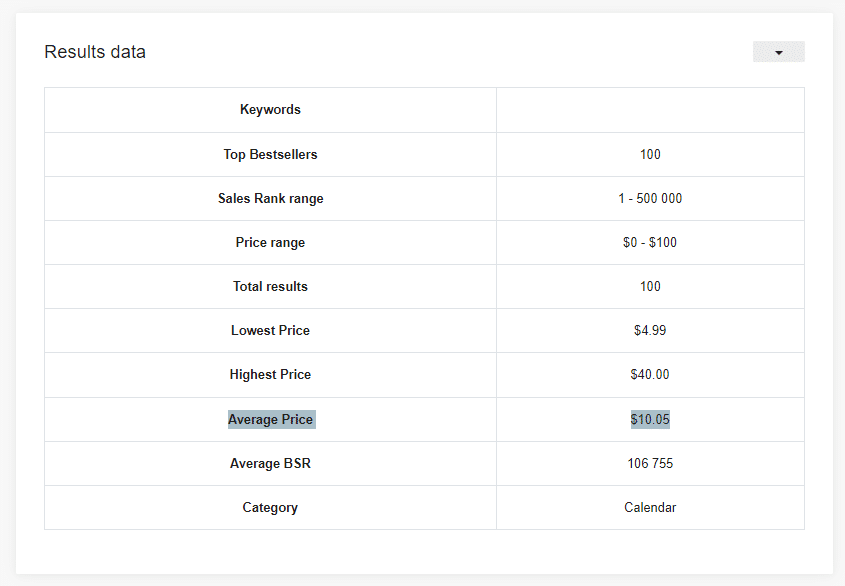 It makes more business sense to price your products around the average and optimize your listings to generate more sales and therefore yield higher returns.
The No-No's That You Should Avoid As A Low-Content Book Seller
Apart from best practices, there are also a number of no-no's that you must stay away from to avoid finding yourself in a pickle.
Here are the things that you should avoid when creating your portfolio of low-content book listings:
Avoid creating different book formats using the same book covers. Always try to diversify your cover designs.
Don't limit your portfolio to one or two books. You have much higher chances of making more sales when offering a number of different products.
If you're a beginner Seller, avoid highly competitive niches until you've gained experience and know-how.
Do not create your low-content book listings using random keywords that have not been researched.
Avoid the temptation of setting an extremely high price for your low-content books when just getting started.
So having all of this in mind, what does the perfect low-content book portfolio look like?
A Complete And Top-Performing Low-Content Book Portfolio Revealed
A well-designed low-content book portfolio on Amazon KDP will have enough variety to attract different buyer groups.
It will also have products priced at both the low and high end of the price spectrum. A low price is often more attractive and generates more sales, but low returns. However, a high price could generate fewer sales but higher profits for you as a Seller. A marriage between the two scenarios creates the perfect balance.
A top-performing portfolio will also include niche products that have been carefully centered around popular themes or trendy topics. It will include listings with keywords that are highly searched on Amazon, yet have low competition.
You can get inspiration and look at some outstanding portfolios by using Book Bolt. Once you've spotted a Seller that performs well, run a search on them using the 'Seller' feature and analyze your findings.
Wrapping Up
Starting your journey as a self-publisher or Amazon KDP Seller can seem stressful at first. However, building a profitable and rewarding low-content book portfolio from scratch is easily achievable by following a step-by-step process and proven best practices.
No two Seller portfolios are the same, and the right choices will depend on your goals and ambitions. No matter the path you want to take, Book Bolt can provide all the right business insights to help you make the right decisions.