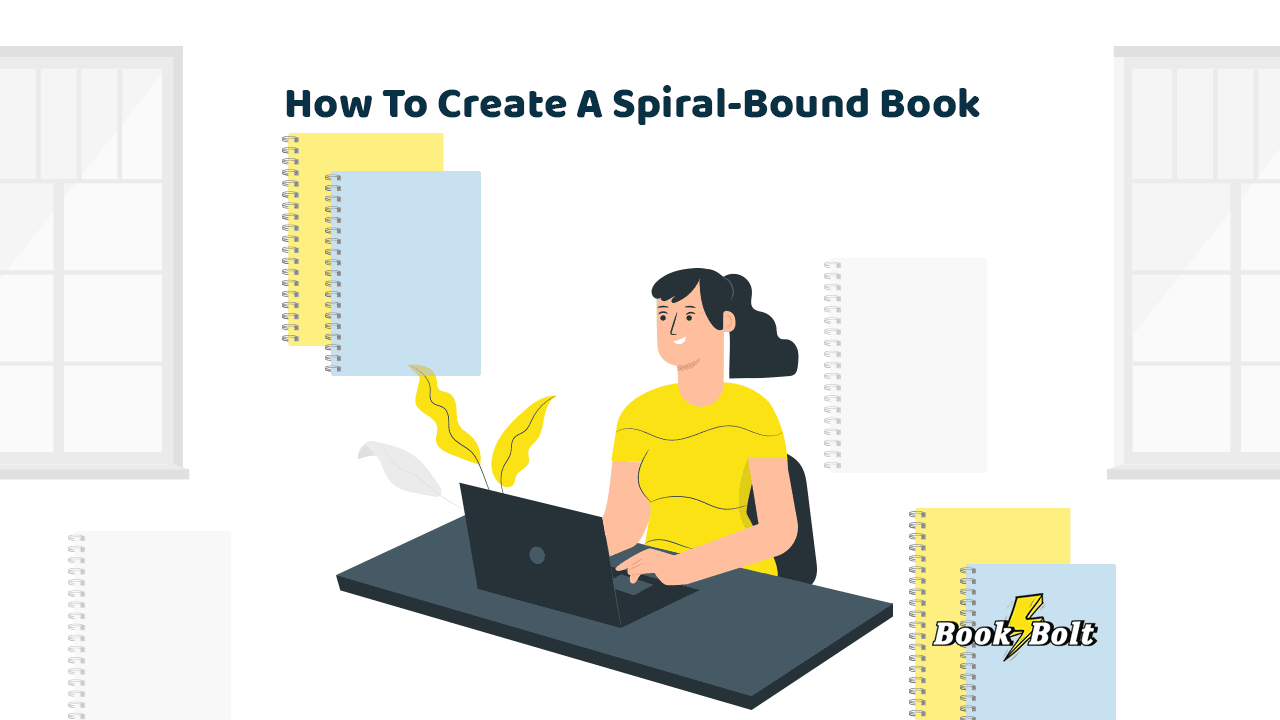 So you have your big idea, and you know it'll be different than a lot of other self-published offerings out there. But to make it work, a standard binding isn't going to fly; you need it to open flat and easily stay that way. Or perhaps you want pages that can easily be removed from the binding, pages with a perforated edge?
Spiral-Bound Formatting: A KDP Obstacle
Many different sorts of books are spiral bound because it makes them more simple to utilize. Because spiral binding enables a book to open completely and remain that way, it's frequently easier to read and write in products such as workbooks, planners, cookbooks, and even coloring books for the kids. You can see why spiral binding is a superior option if you compare a coloring book or planner with rigid binding to one with spiral binding that lies flat.
A common enough roadblock many self-publishers have when using the KDP platform is when they have a project just like this, one that requires perforated pages or spiral-bound finished projects. Simply put, KDP does not offer this type of end product (yet). So what does one do? Change how you want the book to look, to feel? Start all over with a different kind of design even though you have your heart set on it being this certain way? Well, you do not have to compromise, it's simple: Book Bolt has you covered, at least for the first step.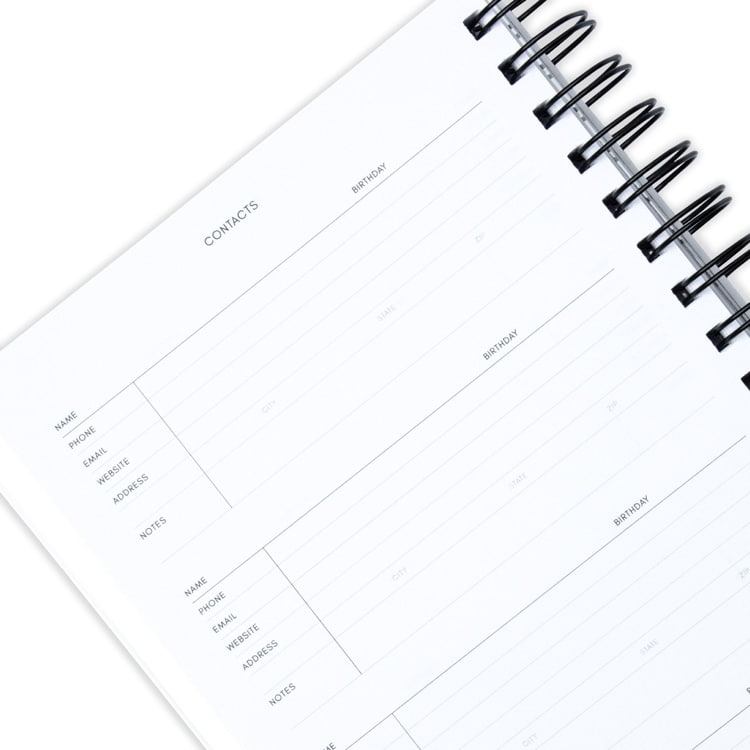 BookBolt's Solutions
Visiting the Book Bolt website, you can access their intuitive, easy to navigate design function and create the layout for your project. They have many selections that will fit your needs and allow you to make your creation the exact way you want it to be. When you first log on to the site, you can go into the designer area and click on the Book Bolt designer. Once inside, you can use their drag-and-drop user interface to select designs for covers, inside pages, overall format size, etc. Your options are vast using this software, and if you are still not sure the site offers a variety of tutorial YouTube videos which are easy to understand and will guide you through the process slowly. Their custom templates specifically for spiral-bound books will make this process ever easier.
And yes, you can get your work published and sold, but it will just have to be through a platform you might be unfamiliar with at the moment. But that's OK, you've come this far, this roadblock is not that big after all! While there are many options for you, here are three that are more in line with what you might already be used to.
The folks at Vervante understand that on-demand spiral binding is uncommon in the publishing industry, but they are well-equipped to get your unique project done. They provide spiral binding on demand and the option to sell your spiral-bound products anyplace you choose, as well as on Amazon. This is an important feature if Amazon is your primary place to sell! They offer this binding in metal and plastic. This type of binding is strong, won't break or bend under strain, and comes in more than 50 different colors so you can match the binding to the cover of your book for a distinctive and eye-catching look.
While they offer traditional metal wire-o binding (a type of looped binding using a double loop) for some products, they also offer one-piece coiled spiral binding. This binding cannot break apart since it is a continuous metal piece. With the wire-o method, the loops can occasionally be pushed apart or mistakenly fail to fully clamp together when using wire-o binding. With metal spiral binding, that cannot happen.
They also do wrap-around soft covers for the metal or plastic bindings, which feature hard covers, 2-ply board covers, and even poly paper covers. This creates a standard spiral-bound book which can lay flat when needed but also one that looks like a traditionally-bound hardcover when not in use on a bookshelf.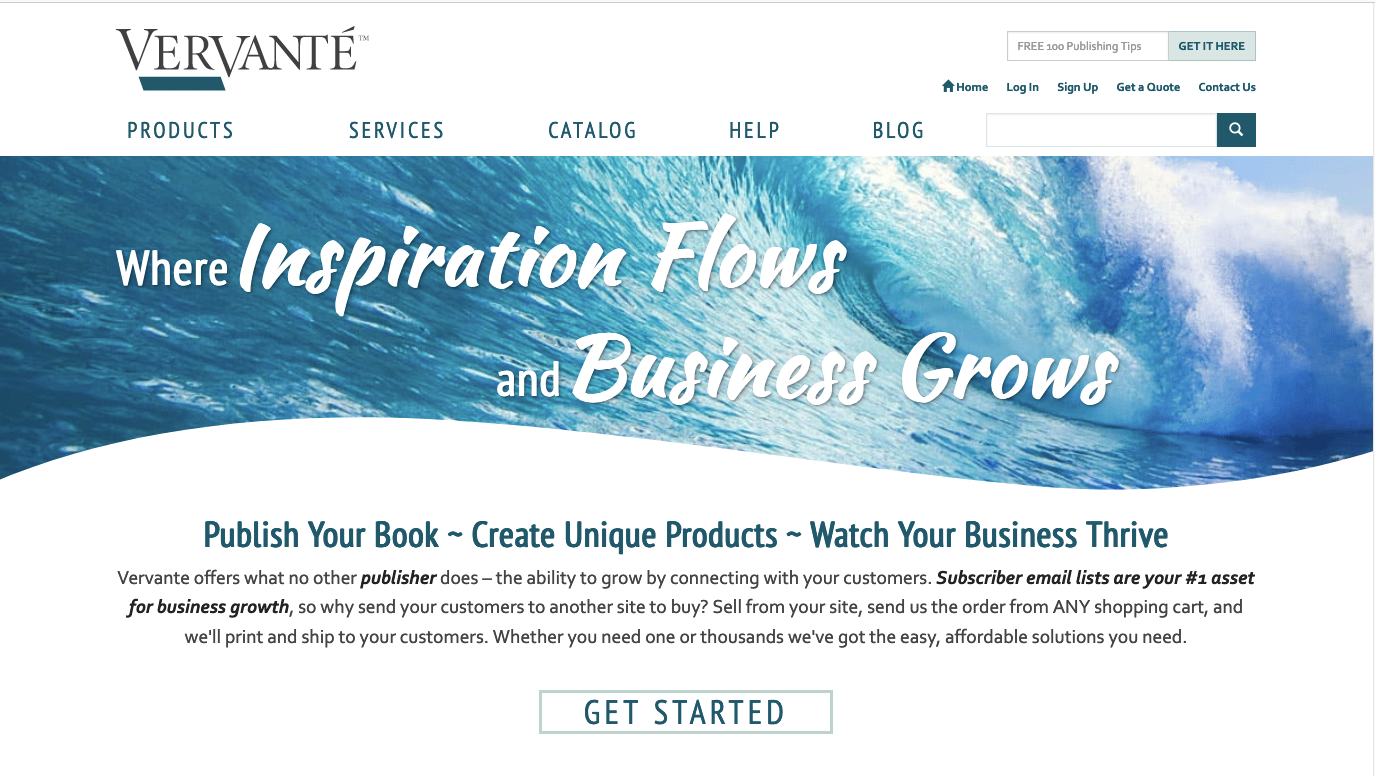 You can design your spiral-bound book yourself or you can also use Lulu's interactive design features. They also offer the wire-o method for things like cookbooks and continuous coil-binding, which is like the product described above, only of a different material: a flexible, black plastic coil bound through punched holes along the entire length of the spine allows the book to lie flat when open. Lulu does finishes in gloss or matte for covers which are full color prints front and back, on 10 pt. cover stock.
Lulu provides printed books to numerous retailers, including its own Lulu Bookstore, Barnes & Noble, the Ingram network, and others. In total, their international distribution service serves more than 40,000 stores worldwide. Please note that with this service, you really have to do your homework on percentages you will receive for sales of any kind as Lulu is one of the more pricey options out there. As with most things, you get what you pay for.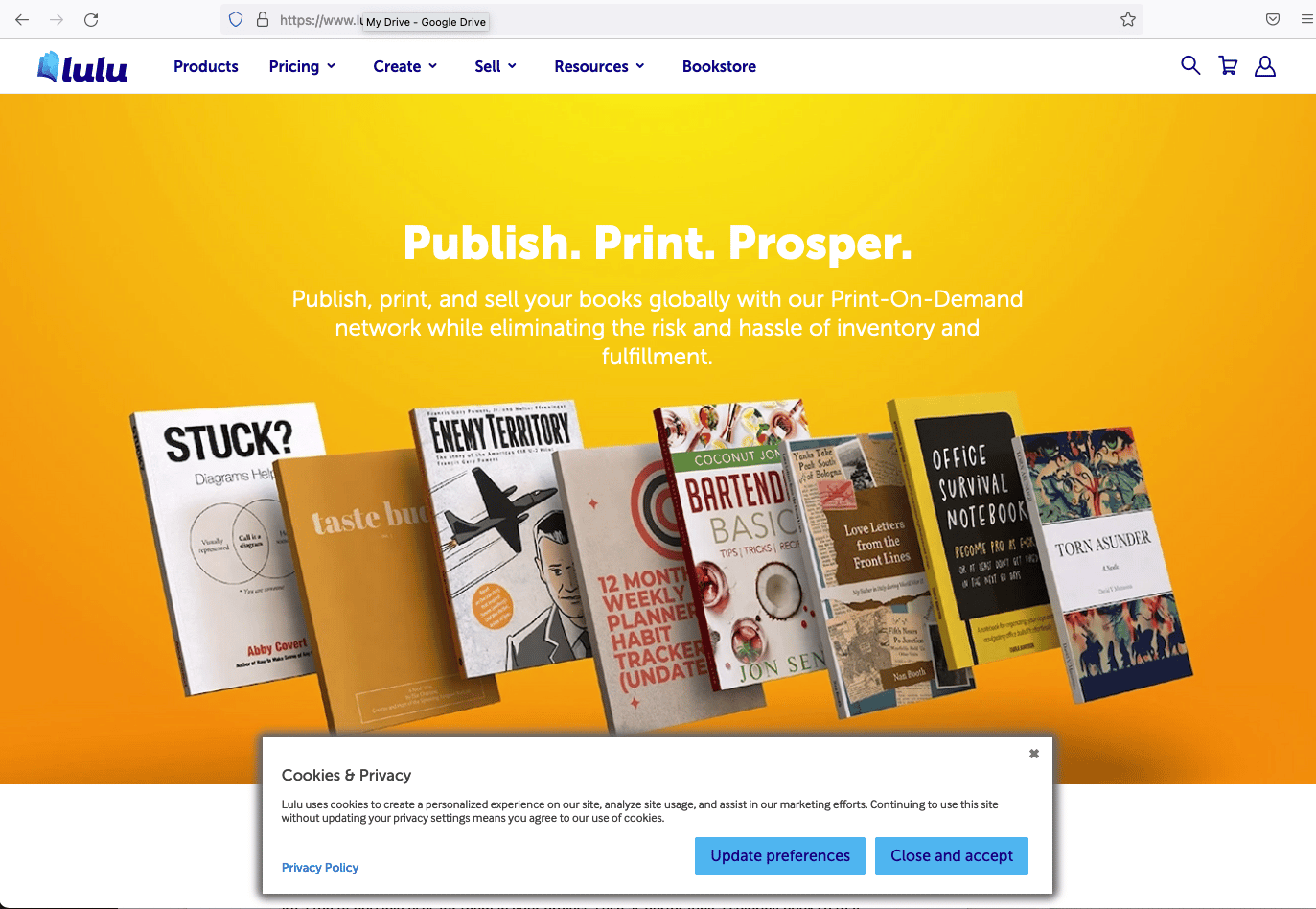 And what if your project calls for pages to be carefully separated from the book itself? When you need a page that can be removed quickly, perforated pages are a fantastic solution. There are a ton of possible uses for them in your project, such as perforating a coloring book so that the pages may be adhered to the fridge, or for a piece of paper that needs to be removed and sent away. In a spiral or wire-bound notebook, you can also add a perforation to a page to prevent unsightly ripped edges.
You can even make a desk calendar with daily tear-away pages by combining perforated printing with the PrintNinja easel stand cover option. You have the choice to include this feature on specific pages or the entire book when using a service like PrintNinja. They have templates and guides to help you properly plan your artwork for perforation pages, and careful instructions and requirements to be mindful of for adding perforation to any project.
In the world of POD, it's hard to do better than Kindle Direct Publishing. But if the project you need to create cannot be handled by that particular platform, you still have options. Many options. Do your research and find the best one for you to reach your goals.