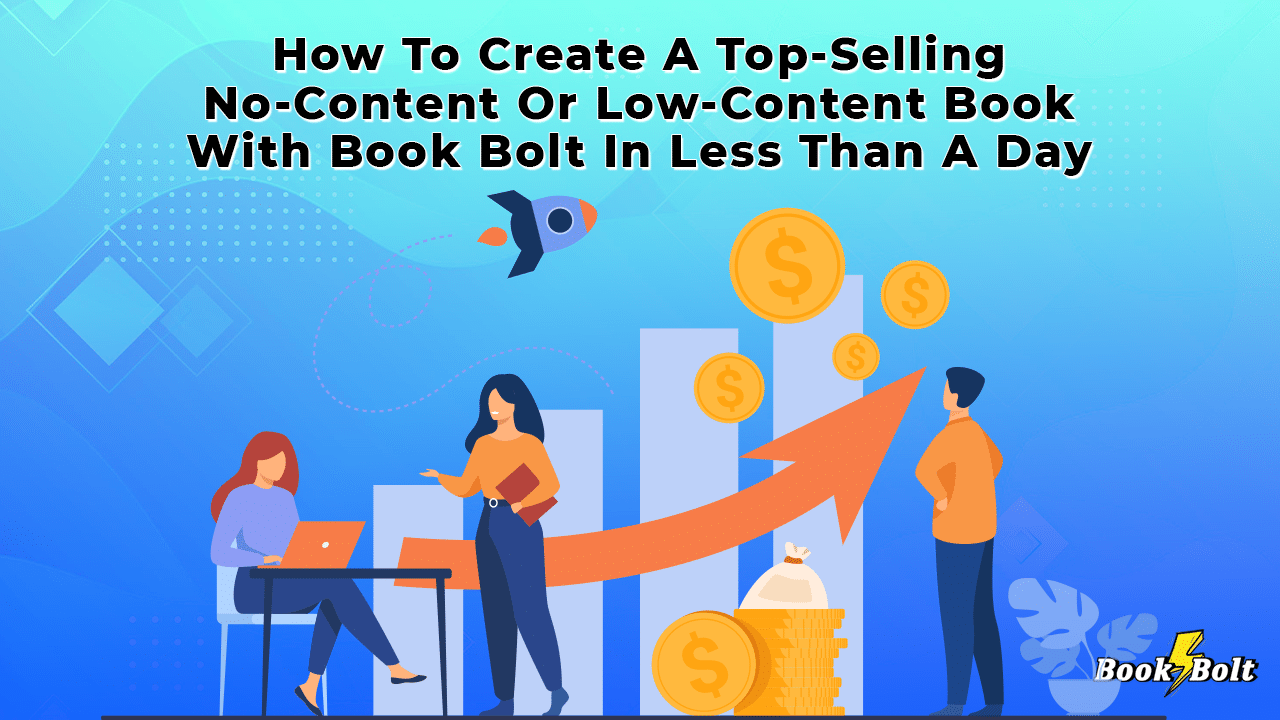 We can all agree that creating a no or low-content book can be a time-consuming task. After all, there are so many features you need to give consideration to; it can actually make your head spin. So, you've done your competition check, you've analyzed and selected your keywords, you know how to price your book, and what description to give it.
This is all great, you're thinking to yourself, but what about the front cover?
"It's possibly one of the biggest selling points of my book, as customers will have no other way of engaging with my creation, apart from seeing and being attracted to its cover".
You won't be wrong if that is what you are thinking!
As the saying goes: the better the cover, the higher the chances of making sales. This is why it's essential, nay crucial, to have an appealing front (and back) cover design. You may have opted for some illustrator tools before. Yet, the chances are that each piece of software you use has its limitations. And for just $9.99 per month, you can actually take your book cover to the next level and create something awesome in less than a day that will attract attention with the Book Bolt Designer. A considerably small investment in the greater scheme of things.
So, how can Book Bolt help you create the all-important no- or low-content book cover in so little time? Take a look.
What Is The Book Bolt Designer?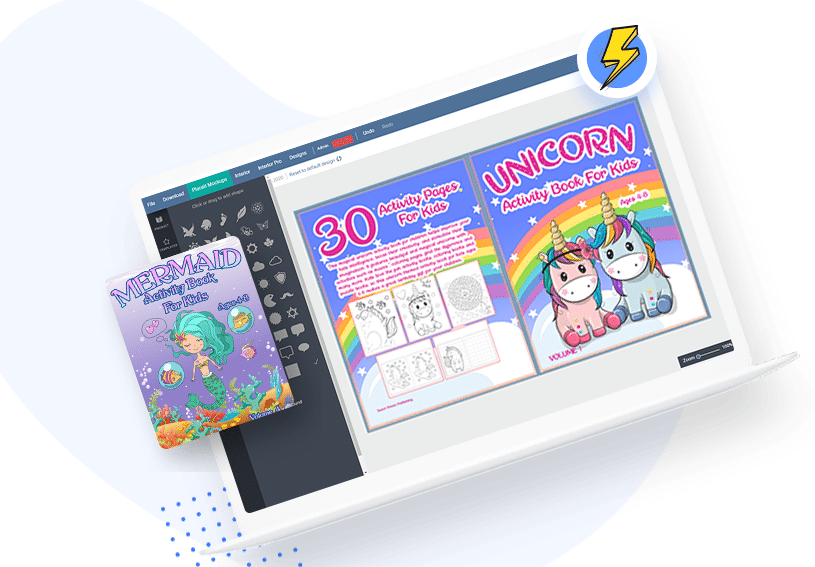 The Book Bolt Designer is essentially a drag-and-drop design software for both interiors and book covers. It has all the features you need to create your covers in a short space of time. In essence, you'll be able to use its features to help take your book to the next level.
Some of the features of Book Bolt's Designer are highlighted below!
Colors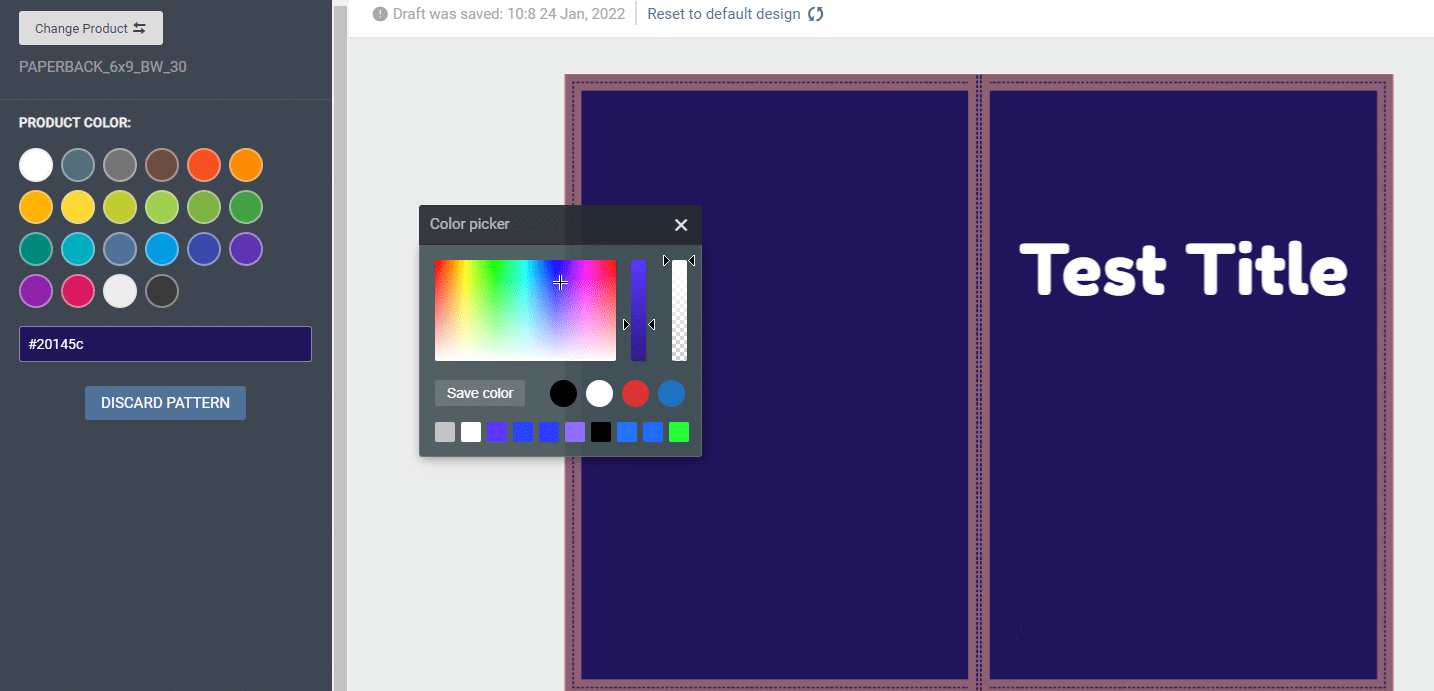 Having a uniform color scheme is one of the best practices in creating your no or low-content book cover. This means selecting a color that stands out (but does not scream at your audience). It could be for your title or subtitle or even the author's name. The color can also be applied to your background, ensuring there is sufficient contrast and hierarchy between the various design elements on your cover. Selecting the right colors is therefore one of the most crucial features of getting the design right.
Texts and fonts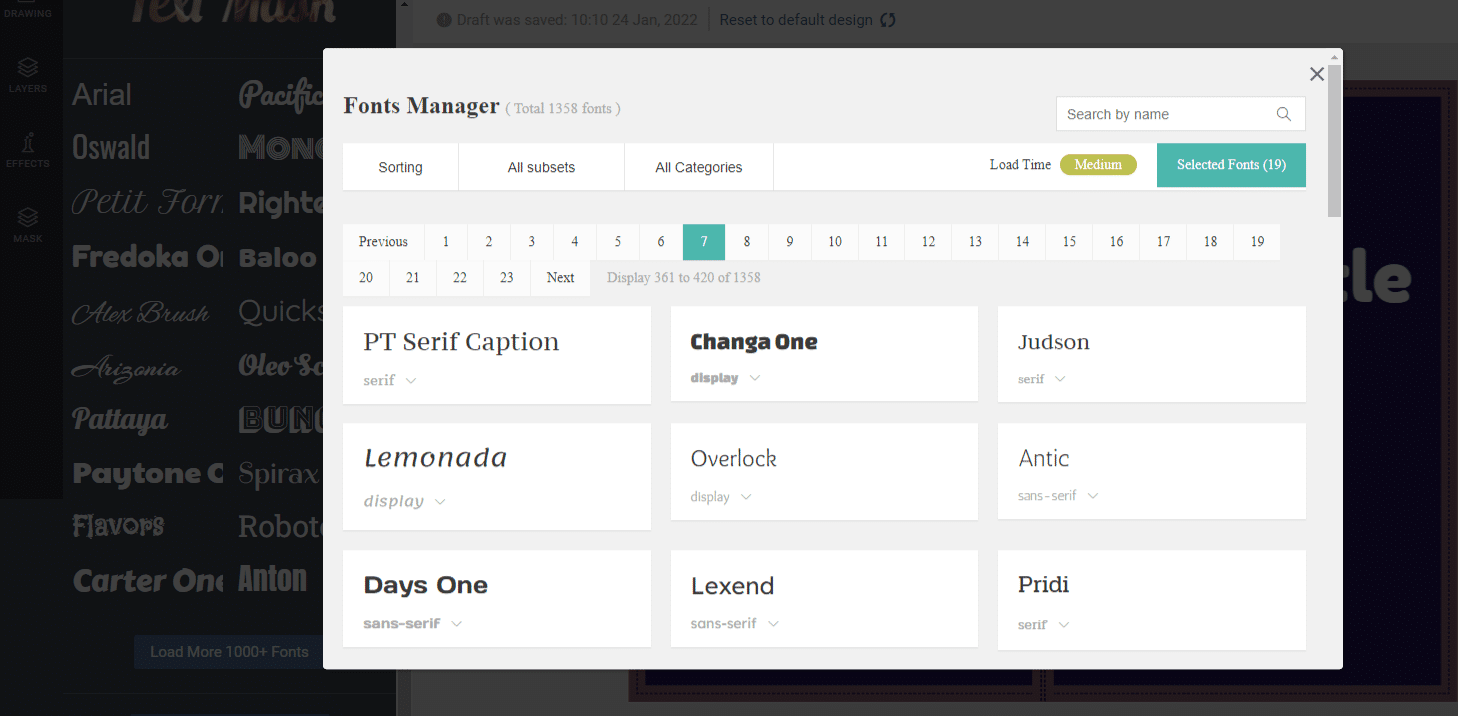 If you were to look for fonts on Google, you'll find thousands of cheap or free fonts. But are these ideal for your no or low-content book? Cheap fonts usually mean poor quality. And it's also a very basic way of putting the fonts together that is likely to show your audience that you've put very little effort into your cover. A big no-no in the design world.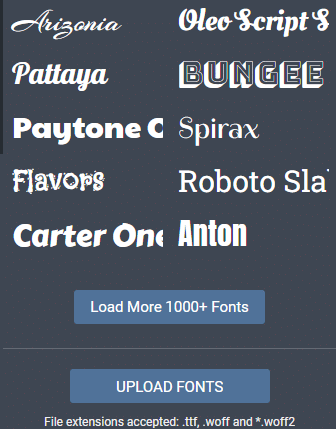 When choosing your texts and fonts, you need to pair them effectively. This will mean choosing fonts from the same family and applying them to your book – perhaps choose one parent font for the title and a child font from the same family for the subtitle. Paying attention to this small, yet essential detail is going to make your cover more attractive, and Book Bolt offers over 1,000 fonts to choose from, yet you can also upload your own!
Text effects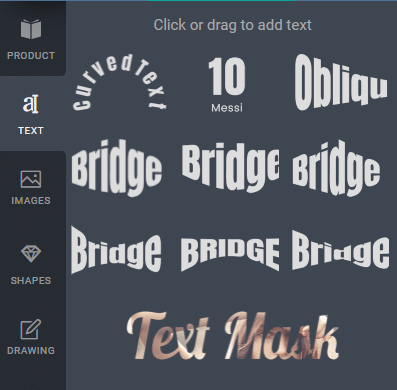 Once you've picked out your fonts and texts, you can take your time to choose from a wide variety of text effects. Looking for a specific shade, gradient, or effect? Book Bolt's Designer offers it. The text effects feature offers many different effects which you can use to breathe life into your text, no matter how short it may be.
Text outlines
As a finishing touch to your text, you can add text outlines to give your fonts a more finished look. Say, for example, that you're working on the cover of a journal for 2022 and you specifically wish to include the words "2022 Journal". Adding a line across the outline of the entire text can help bring the font to life. It can make certain words stand out more as you put emphasis on a feature of your text.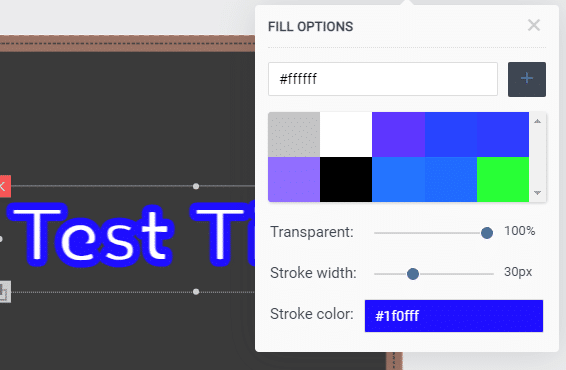 Patterns

Looking to make your text stand out even more? We've got you. The Book Bolt Designer also enables you to add patterns to the text on your cover or to the background of the cover itself. Patterns are a great way of vivifying the imagery and can add a sense of uniformity, especially if you're going for that look.
Transform text
Then, there's the ability to completely transform your text. Whether you play around with line spacing, the spacing between the different letters, bolding, underlining, italicizing or more, you really have everything you need at your fingertips to make a truly stunning cover.
Layers
And before we get to the images, there's one final point we'd like to make and that's about layers. With Book Bolt's Designer, you can also add various layers onto your cover, and the important part is that you'll be able to keep track of them effectively. If you've worked with text and image manipulation softwares like Photoshop or Canva, you'll know how important this is. It means you can work on building and creating one layer at a time and have that information stored in the designer to help you go back and edit later if you need to.
Images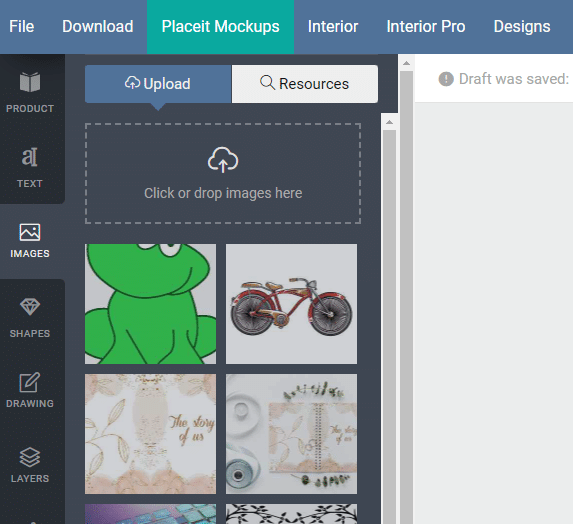 Images are probably one of the most important features of your cover. These are what grab the audience's attention and also what keep it. You can always go for cheap clipart, but what if there was a way to bring all the images and designs you want to use in one place so that you can play around and configure your cover more effectively? You can with Book Bolt's Designer. What it enables you to do is to upload your own images or use downloaded (and of course, copyright free) scalable vector graphic (SVG) images. You can also add any shape you can think of to your cover.
But what makes this Designer so special is that it also enables artists to draw directly on the cover. This means that those with artistic talent and unique ideas can bring these to life and present something special and meaningful to the audience. But that's not all. When working on your designs, you'll also be able to add effects to them and even add masks to a text.
Why And How Are These Features In Line With Best Practices?
All in all, the Book Bolt Designer is one of the most important elements of the Book Bolt offering, because it enables you to bring together everything in one place. No more software hopping as every element and feature that you can possibly think of and want has been added to the Designer.
And all this falls in line with industry best practices. Remember that a quality cover is what's going to sell and the Book Bolt Designer enables you to create just that – a quality cover.
From layering the different elements to creating a strong design hierarchy, to pasting in your images and resizing them, to shaping and positioning them appropriately to avoid too much negative space – all these and more are going to make your job a lot easier. And you don't even need to be a professional designer. The tool is created in such a way that anyone with basic computer skills can jump straight onto and get started right away with a few simple clicks.
The Book Bolt Designer – Saving You Time and Effort
Because everything you need is in one place and since you no longer need to browse different sources for the perfect layout of your cover for hours and hours on end, you can easily create the cover of your no or low-content book in less than a day. Less than a day? Yes. What could take someone days or weeks to do because of limited or scattered resources is now at your fingertips for a mere $9.99 per month.
When you create your first cover and see how easy it can be, we guarantee that you'll be able to create more than one cover and actually get more high-quality products out there in front of customers in a shorter space of time. From a business perspective, these time savings could ultimately mean more profits for you.