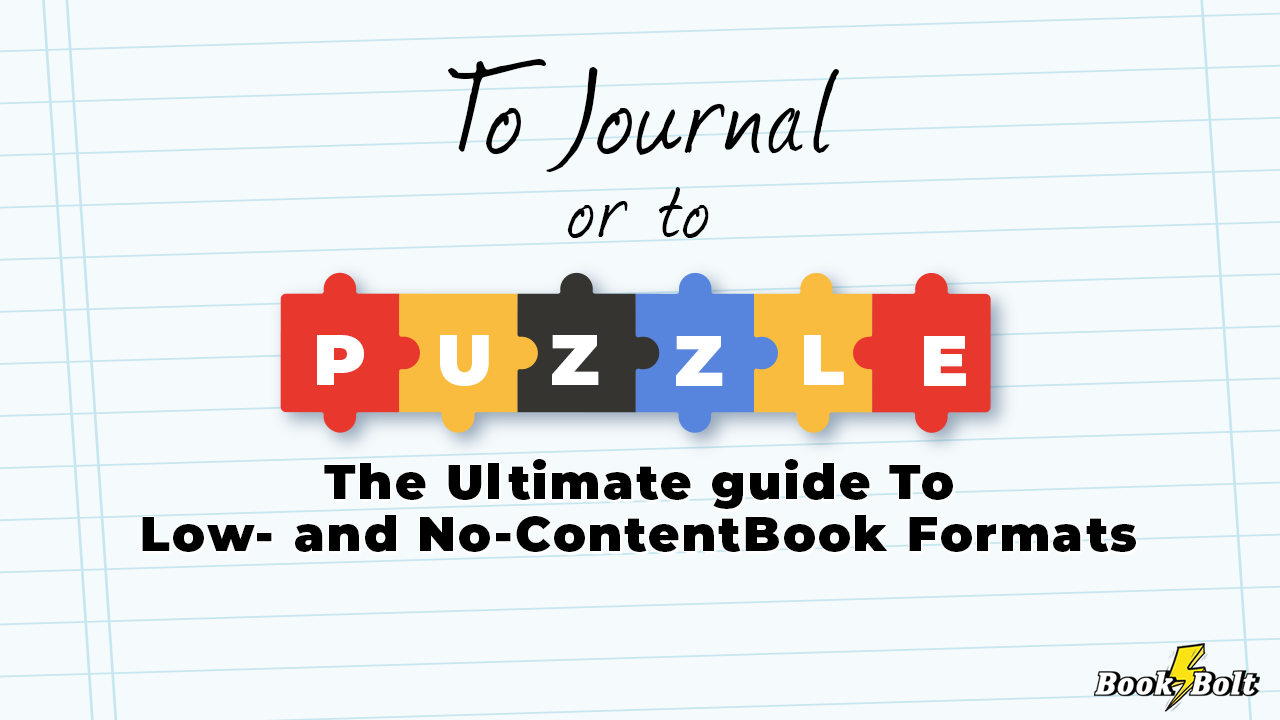 In recent years, Amazon has completely reshaped the way we think about creating and selling books, thanks to Kindle Direct Publishing (KDP) and self-publishing. Today, Kindle Direct Publishing is gaining popularity by the minute, with millions of Sellers hoping to tap into the potential of self-published books.
But creating a book is only for experienced authors, who have a story to tell and valuable information to share, right? Not with low- or no-content books!
And with so many different formats to choose from, it's only natural that we take you through them, so that you figure out which one works best for you.
What Types Of Low-Content And No-Content Books Are There?
If you want to start selling low-content or no-content books through KDP, one of your first decisions should be on the type of format. Here are your options:
No-content book formats
Notebooks
Journals
Music sheets
Sketch books
Low-content book formats
Calendars
Planners
Coloring books
Comic books
Activity books
Puzzle books
Guest books
Log books
Trackers
So, what are the defining features of each format?
Let's find out.
The Defining Features Of No-Content Book Formats
Let's start with no-content books as they're rather basic and pretty straightforward. These formats are ideal for new KDP Sellers.
Notebooks

Notebooks are simple and can literally contain zero content. A notebook consists of a front cover, back cover, and a clean interior with lined pages for thoughts, notes, and other content the buyer may want to add. Most notebooks come with numbered pages and subject dividers.
Although Sellers can opt for different notebook sizes, the standard recommendation is to choose the 8.5″ x 11″. Why? Because this size is easy to carry around and perfect for daily use.
Journals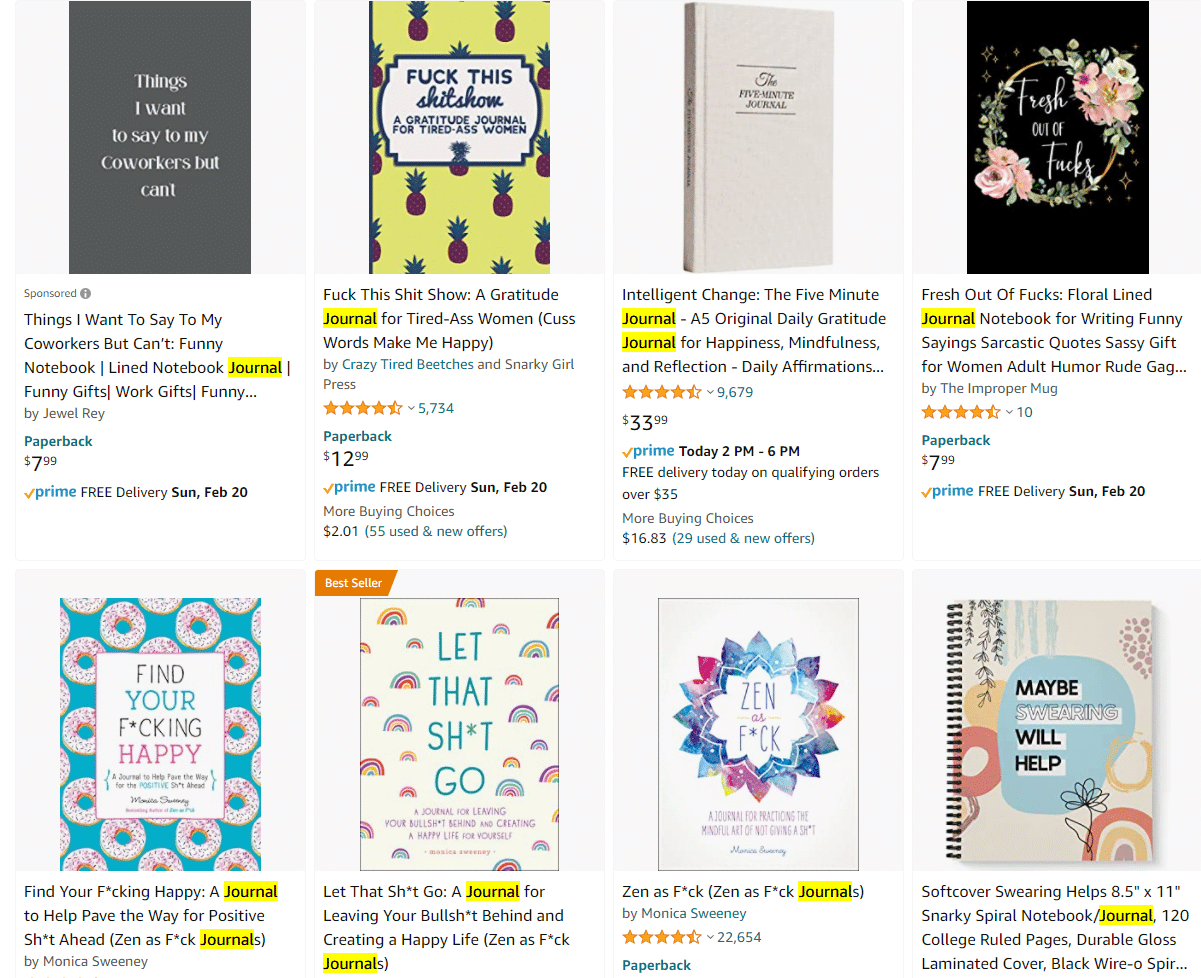 You'll notice one main thing when browsing journals on Amazon – the variety.
There are lined journals, dot grid journals, prompted journals, and much more. Lined journals, for instance, are among the easiest to create, as they only contain lined pages with no content. But there's way more to journals.
Prompted journals, for example, could be one-line-a-day, gratitude, or productivity journals. These require a bit more effort for structuring the interior in a user-friendly and inspirational way. Journals could also be dot grid or bullet journals that contain tiny dots.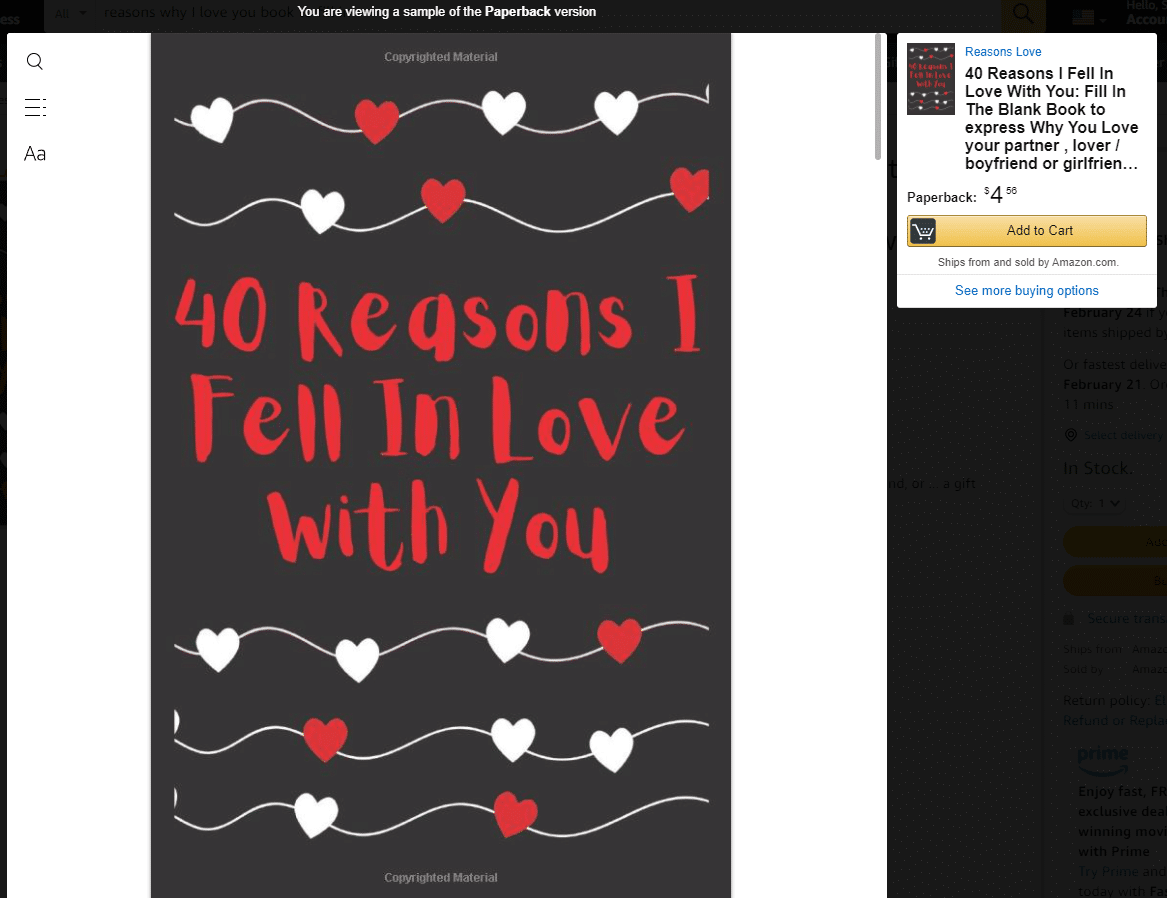 When it comes to no-content books, size does matter. The two most popular sizes for self-publishing journals are 6"x9" (preferred if the target is adults) and 8.5"x11" (recommended for kids, as there is extra space for scribbling).
Music sheets
Music sheets or manuscript paper is what musicians use to write down their music or music notation. They're very similar to a regular notebook, but the lines are in a different configuration.
If you're looking for low-hanging fruit to start your self-publishing business, music sheets certainly deserve your attention. They require tiny effort and could yield great results if sold strategically. One way to do that is to niche down your product. For example, market to young male musicians or focus the design on a music genre like rock or heavy metal.
Sketch books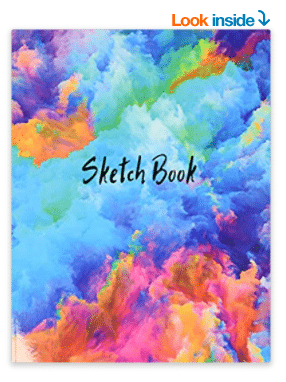 Sketch books are similar to journals, but specifically created for artists with a creative soul. Here, the interior is simply a blank canvas, but what really matters is the choice of size. Artists love to carry their sketch books everywhere they go as inspiration could be just around any corner.
The typical sketch book size is 8"x11", but to be certain you're making the right choice, you can do some previous research by looking at best-sellers on Amazon.
We've now covered the easy-peasy formats and we're ready to move to low-content books, where things get even more interesting.
The Defining Features Of Low-Content Book Formats
Calendars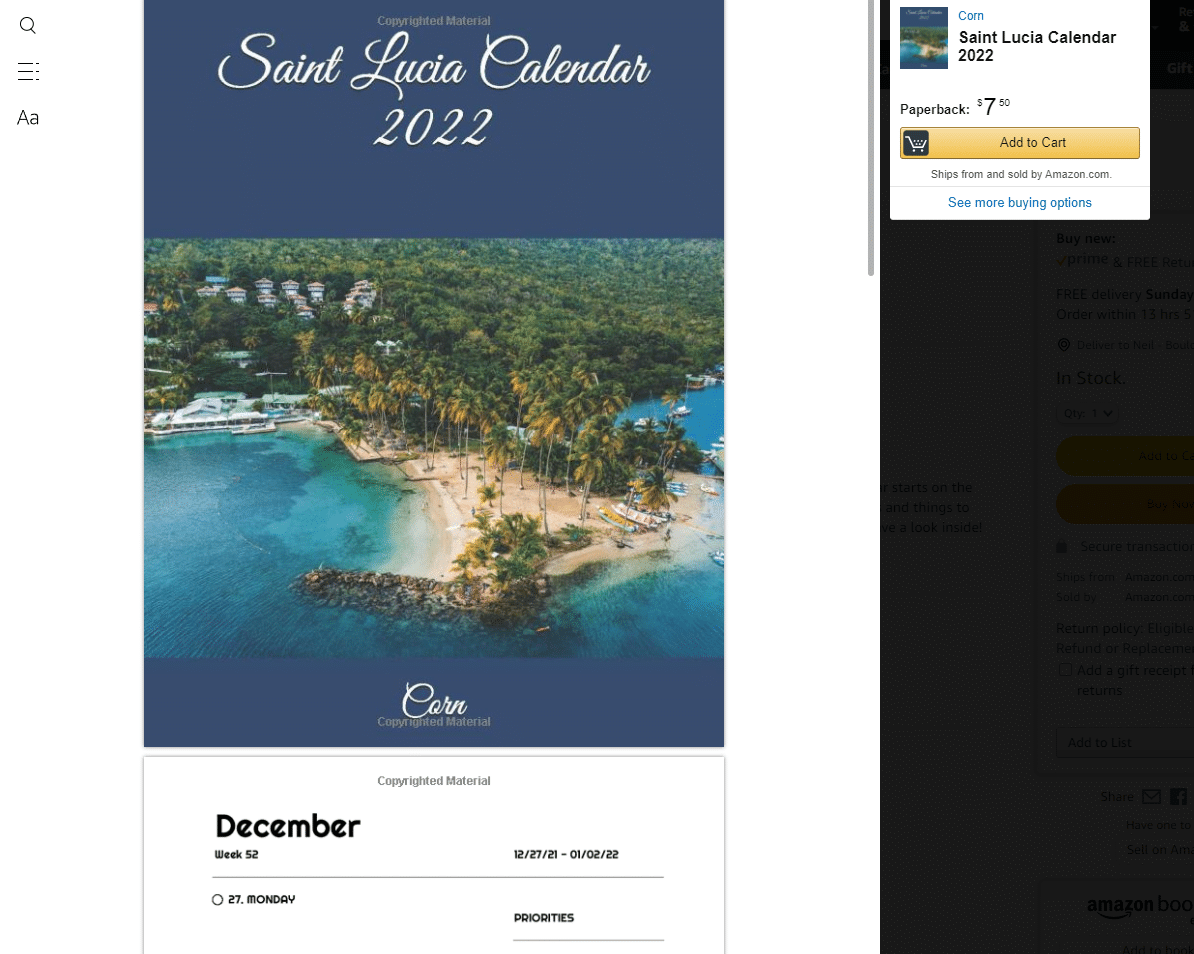 Think of calendars as agendas.
They're an amazing way to organize your daily routine and keep track of your activities. There are a ton of ways you can approach the creation process of a calendar. The bottom line is that its core feature is containing the months and days of the year, with different layout options for the interior.
Calendars are mostly bought in November and December and there is certainly a level of seasonality to them. It's important to keep this in mind when forecasting your sales if you plan to try selling this type of low-content book format.
Planners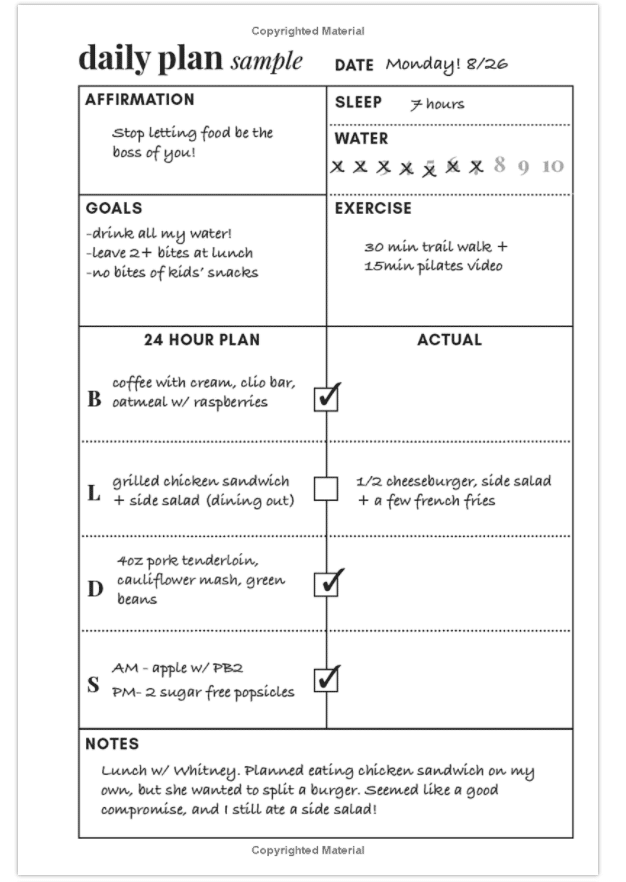 This is where things get a bit more serious. Planners are recommended for more experienced Amazon Sellers who are at least intermediate in self-publishing books.
Planners have rather complex interiors and it could take you anywhere between 5 and 10 hours to finish the full product's body. Some of the popular planners sold on Amazon include yearly planners (divided into weeks and months), project planners, food planners, and more.
The good news is that once you've finished your design, you can simply change the covers and promote the planner as a completely new product.
Coloring books
Coloring books are an absolute gold mine on KDP. Sellers can enjoy tremendous sales, both in the adult and children's markets. However, the creation process may seem a bit off-putting at first, which is why they're a recommended niche for advanced self-published Sellers.
Say you're not an illustrator. You'll need at least 20 pages of engaging illustrations, so you probably need to spend a fortune and hire a professional, right?
Not necessarily.
What you can do is use vector illustrations and vector editing software or Book Bolt's Designer to create amazing coloring designs for adults or kids. It's best to stick to the most popular coloring book size, which is 8.5"x11".
Comic books
Comic books tell a story through art. This book format uses comic strips in chronological sequence to share a story. Getting your way out of designing a comic book if you're not an illustrator is much harder than creating a coloring book. Art takes center stage when it comes to comic books and it's vital to offer an attractive cover and exceptional interior.
This book format is great to try if you have some illustration skills. You can sell to both adults and children and there are an infinite amount of opportunities when it comes to choosing a theme.
Activity Books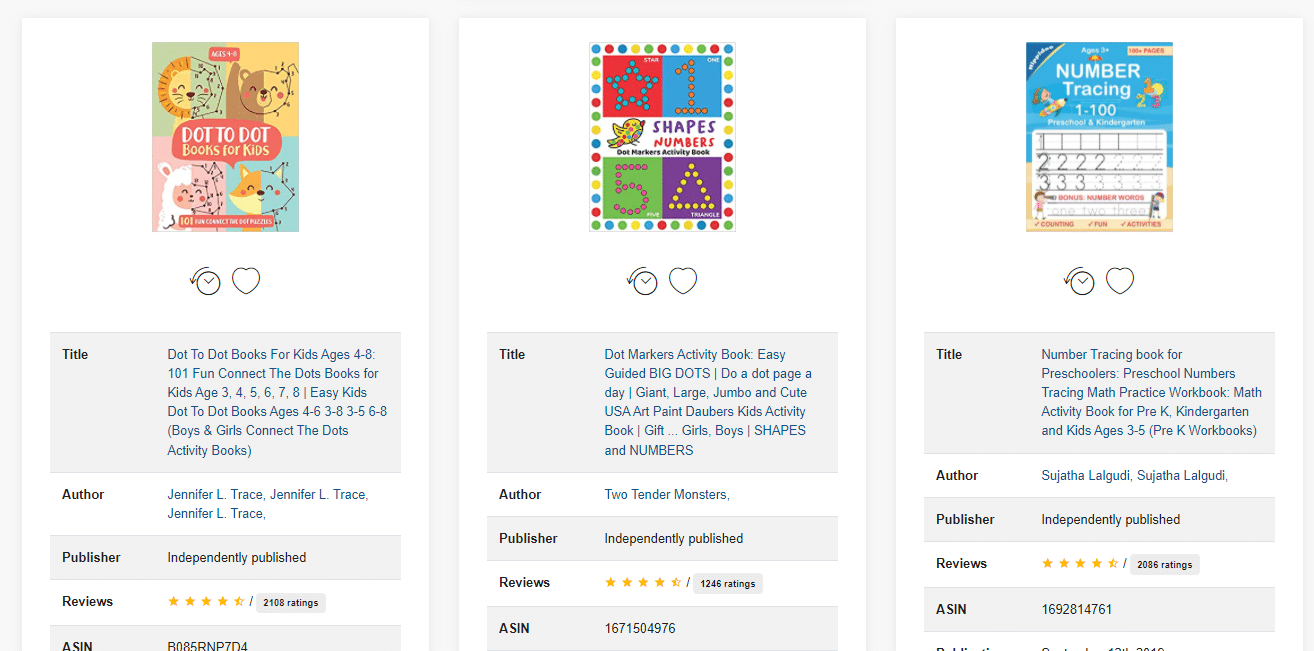 Activity books are an excellent way to create the perfect balance between entertainment and education. And they sell like crazy.
They're simply books with a loose narrative. They offer interactive content that provokes the user to draw or write in the book itself. Activity books could be anything from children's word searches or writing exercises, all the way to adult riddles, mazes, and quizzes. The recommended size for activity books is 6"x9", which makes them easy to carry around.
Activity books are a highly competitive niche on Amazon. Making yours stand out will require a deep dive to discover untapped gaps in the market.
Puzzle books
Puzzle books are another niche that you certainly want to try as you get more experienced with self-publishing. They're mostly targeted at adults and could include things like crossword puzzles, word searches, sudoku, cryptograms, word scramble, or missing vowel games.
And don't worry. You don't have to think of these yourself. You can use tools like Book Bolt's Studio to generate amazing puzzles.
One of the main questions puzzle book creators have is how long should they be. Well, if you're selling on Amazon's KDP, they ought to be somewhere around 108 pages. Why?
Because if you keep your book between 24 and 108 pages, there are no additional costs per page applied by Amazon. To create a selling puzzle book and stay in this parameter, one thing you can do is select 10 different types of puzzles. Create a combo book with 10 pages dedicated to each. When you add the introductory pages, the table of contents, and a few other extras, you'll always be in the sweet spot of 108 pages.
Guest books
Guest books are perfect for intermediary level self-publishers. They're a tone more complex than lined journals as they contain a few extra sections such as:
The guest's name
Where they're from
Comments
Some cool ideas to use for niching guest books down is thinking of occasions or popular celebrations. This could be birthday parties, weddings, graduation parties, family gatherings, and more.
Log books
The function of log books is to keep a record of important events. They're usually filled in daily and people who buy them have a formed habit of using them. They can be created for professional use or for logging in hobby-related records. Some great examples that are actively being sold on Amazon include food logs, exercise logs, and meditation logs.
Say you wanted to create a fishing log as a KDP Seller. Here are some sections to include:
Location
Date
Companions
Hours fished
Species information
Environment details
You can be as detailed as you wish and create attractive designs to grab more attention.
Trackers

Trackers are a top choice for people who are interested in monitoring their performance, productivity, spending, or other important activities. The options that Amazon Sellers have for creating a low-content tracker book are nearly infinite. You can go for a food tracker, weight loss goal tracker, online shopping tracker, mood tracker, and hundreds more.
For example, an online shopping tracker could include the following fields:
Date
Site
Product
Count
Price
A great way to choose the amount of details in your tracker is by looking at other best-sellers on Amazon.
The Financial Side
We agree that's a lot to take in. There are so many different low- and no-content book formats. But how do they translate into financial profits?
There are two paths to take as a Seller.
You can choose to make larger sale volumes with lower-priced books. The formats you want to go after in this case are the more basic ones, like notebooks, journals, and sketch books. People use them all the time and you'll enjoy repeat sales.
Alternatively, you can go for lower sale volumes but high-priced books, leading to greater profit per unit. Activity books, puzzle books, and coloring books work best in this case.
But you can also get the best from both worlds.
Let's take coffee journals as an example. The second best-selling result for that keyword is "The Coffee Shop Revival: Devotional & Adult Coloring Journal" – an item with a BSR of 121,377 and around 217 monthly sales. And guess what. It's priced at $16.00.

Wrapping up, there's a different financial opportunity with each one of these formats and the choice is yours. What matters most is picking a format based on your level of experience and creating it around a niche that is well-targeted. Don't forget that the Book Bolt tools are designed to help Sellers like you access vital business insights and design attractive no- and low-content book designs.