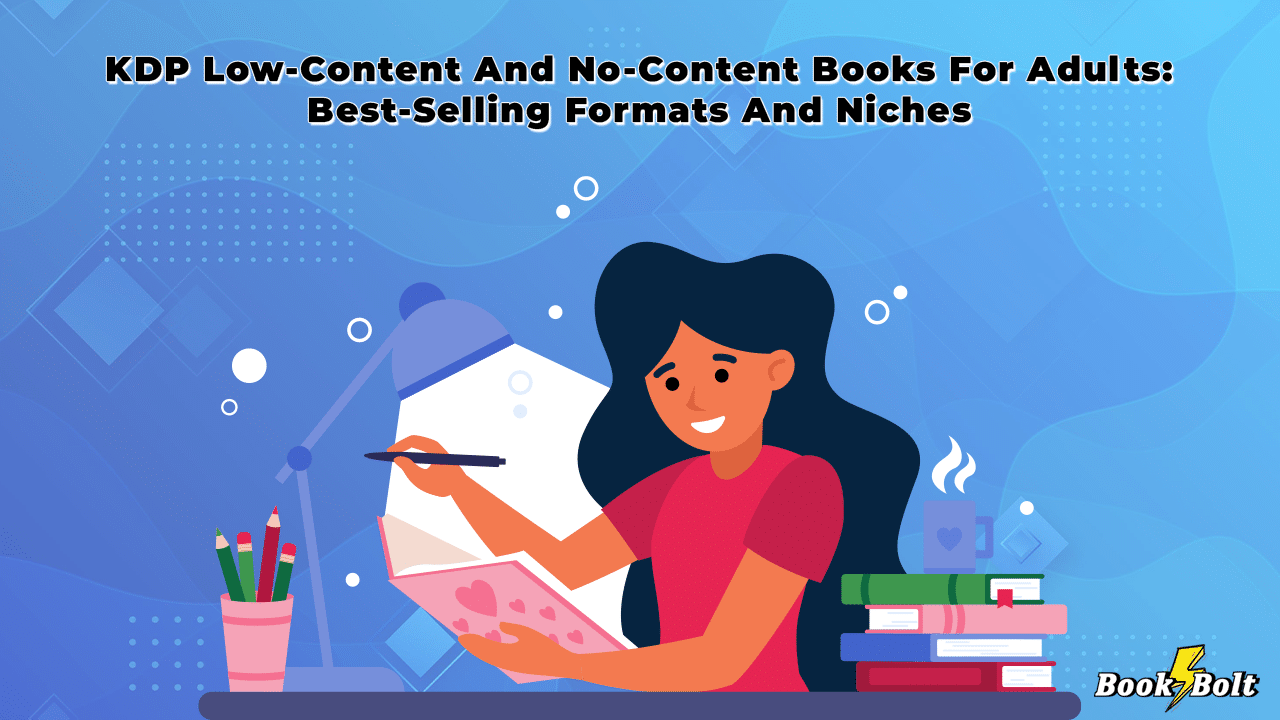 It's a given that there are literally millions of no- and low-content books on Amazon KDP. While it's natural to assume that most of these books are aimed at children and school-going teens, there appears to be an untapped market for adults. Creating your no- and low-content book strategy for grown-ups requires a closer look at the niches and formats that are currently doing well on Amazon.
Ready to find out more? Take a look below.
What Are The Most Sought After No- And Low-Content Books For Adults?
Adults are a broad category of people, so it's crucial that you really hone in on what they're after.
This can be done through segmenting the grown-up category into genders, age groups, whether they have kids or not, what their professions and careers may be, which hobbies they enjoy, their state of mind (and levels of stress) and more.
With that being said, there are some top-selling adult books that seem to cater to a wider group of grown-ups. Here are the main contenders:
Notebooks
One of the best-sellers in the notebooks categories is a religiously-aimed notebook for adults that contains a word-search with Bible hymns and psalms. Titled "Word Search Bible Puzzle Book Favorite Hymns Large Print: Jumbo Religious Wordsearch Notebook | Great Activity or Gift For Devotional Adult", this paperback edition is published by MSquared Designs.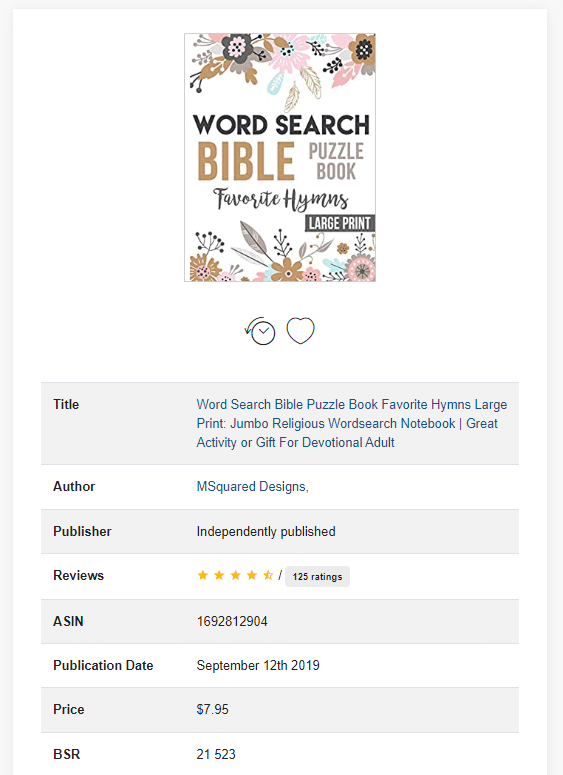 This Seller has done well since their launch in September 2019 as they've got around 335 estimated monthly sales with a best-sellers rank of 21,523.
So, what makes this particular book a hit among adults? It appears that the quality of the interior with 80 themed word search puzzles and the solutions for each puzzle appearing at the rear of the book has caught the audience's attention. The Seller has also priced just above the average of $6.33 and has not used a fluctuating pricing strategy to take advantage of times when the BSR was low to sell more.
Journals
"You Fucking Got This : Motivational Swear Words Coloring Book: Swear Word Colouring Books for Adults: Swearing Colouring Book Pages for Stress Relief … Funny Journals and Adult Coloring Books)" is the best-seller in the journals category and is published by Bridget Coloring Press.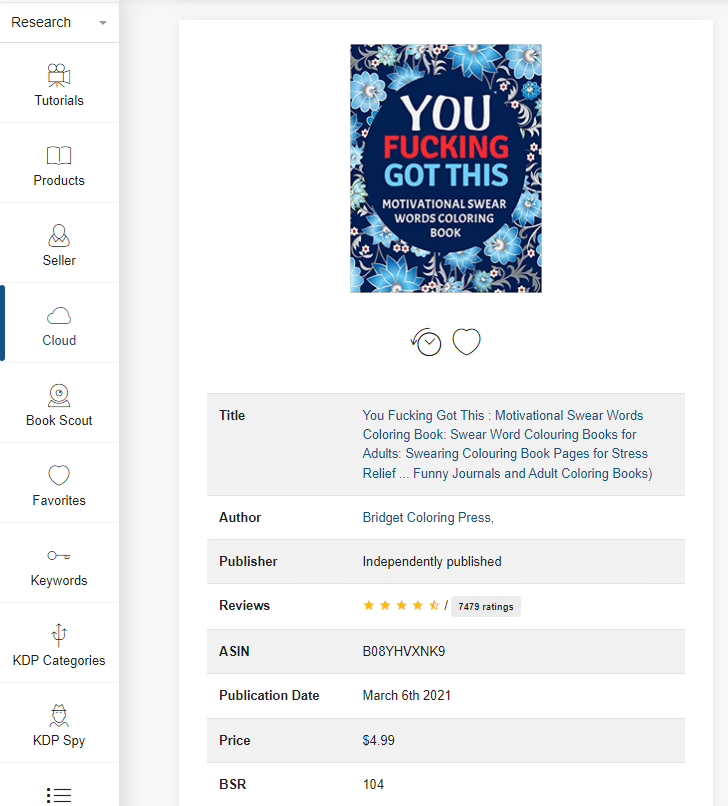 This book is a monster best-seller. It sells in the region of 800 copies per month with a super low BSR of 104.
It appears that both the pricing strategy of $4.99 (just above the lowest price of $4.00) and the appeal to a wide range of adults has led to some truly massive sales. Targeting an adult-specific category of using swear words to express themselves is a unique strategy that really taps into what some adults may want.
Coloring books
"Anxiety Relief Adult Coloring Book: Over 100 Pages of Mindfulness and anti-stress Coloring To Soothe Anxiety featuring Beautiful and Magical Scenes, … | Adult Coloring Book (Anxiety Coloring Book)" is the best-selling low-content book for adults in the coloring books category.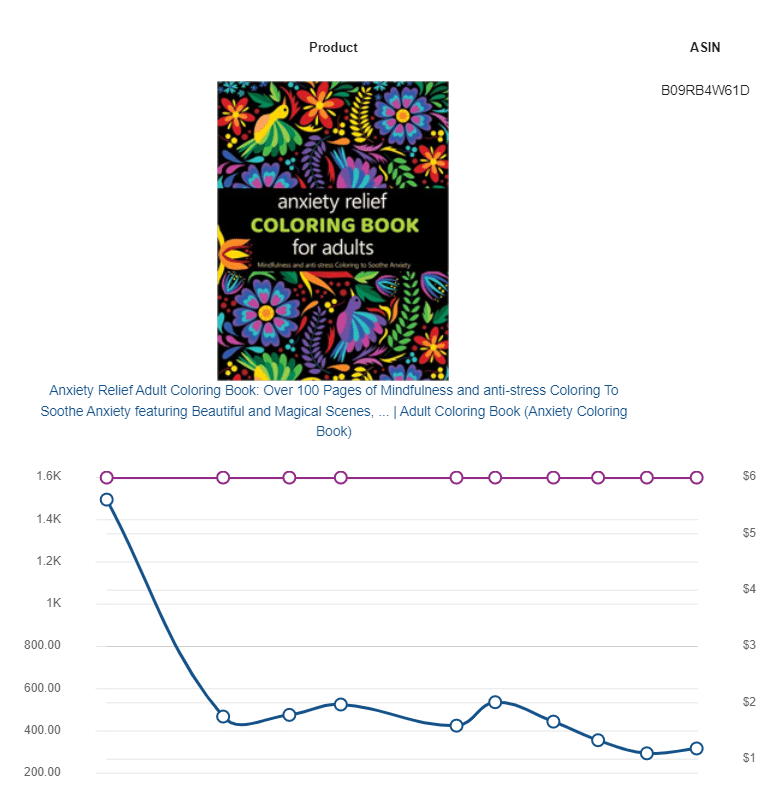 This paperback edition, published by Andew Kane as recently as January of 2022, has gotten an estimated monthly sales of 686 copies sold with a solid low BSR of 315.
The Seller's pricing is fixed at $5.99, with an unchanged pricing strategy since the beginning. Reading the description of this book, it certainly appeals to stressed out adults who would like to be surrounded by nature and practice mindfulness. Moreover, the customer gets good value for money with over 100 images to color in – basically, making up the bulk of the book.
Activity books
"F*ck I'm Bored! Activity Book For Adults" by Tamara L Adams was published in January 2018. Since then, this Seller has achieved enviable success. Estimated monthly sales are at 573, while the BSR for this product (available in paperback and spiral-bound) has reached a low 1,234.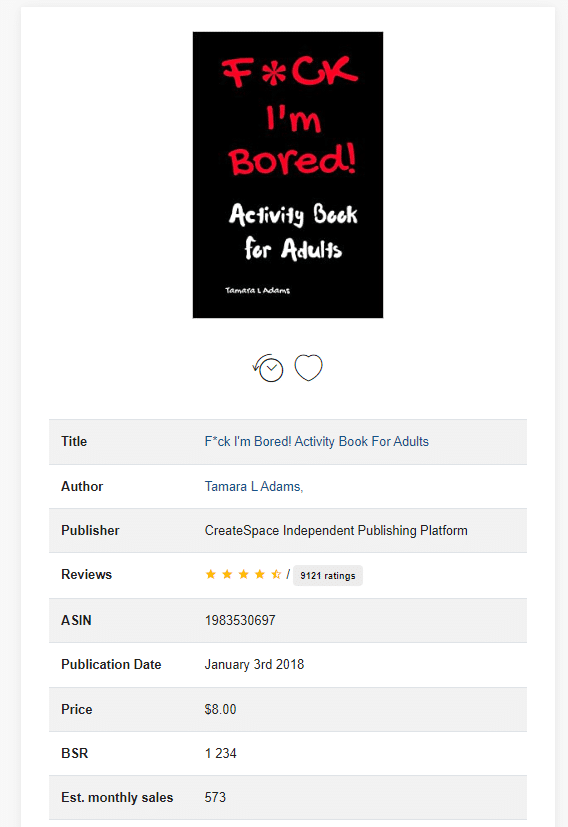 Once again, Adams has not applied a pricing strategy of fluctuating prices and has kept the product's price at $8.00 right from the start, with the average for this category being $8.68.
The book's description clearly indicates what the buyer gets. That includes coloring, Sudoku, dot-to-dot, word searches, mazes, fallen phrases, math logic, word tiles, spot the difference, Where the F*ck did the Other Half Go, nanograms, Brick-by-F*cking-Brick, word scramble, and more. Overall, a lot of content variety.

This would be a familiar strategy for readers of our blog. Cramming as much content in your low-content book as possible will be viewed as incredible value for money by the customer, and is always a winning bet.
Sketchbooks
The final part of our analysis revolves around sketchbooks. The best-selling product here is "Sketchbook: Wolf Themed Personalized Artist Book | Soft Cover Blank Sketch Pad Tablet | 8.5" x 11", 108 pages | Gifts for Kids Girls Boys Teens Adults | for Drawing Painting Charcoal Ink" by Sketchbook Wolf Publishing.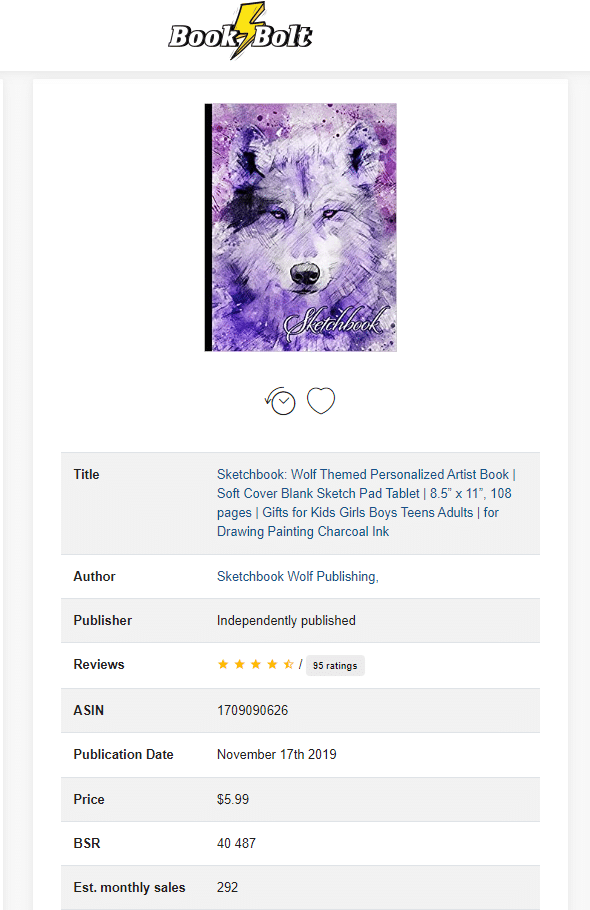 Published for the first time in November 2019, this item gets an estimated monthly sales of 292 with a BSR of 40,487. The book is priced at $5.99, which is the lowest price in this category and the Seller has not implemented a pricing strategy to flow with the fluctuating BSR.
Interestingly enough, with this book, Sketchbook Wolf Publishing has tried to appeal to a wider range of customers by saying that the book makes for "The perfect gift for the artist in the family!" This sketchbook with blank pages is also ideal for charcoal, sketching, painting, pen and ink, markers, crayons, art classes, travel journals and more.
The title of the book further indicates that there is a wide range of other audiences that the Seller is catering to, in addition to adults, including kids and teens.
What Are The Most Profitable Formats?
Having identified the best-sellers in five of the no- and low-content book categories, it's also a good idea to look at some of the book formats to identify strategies that you could replicate.
While it seems that most of the best-sellers use the 8.5 by 11 inch format with an average of 80 pages, other formats are a bit smaller at 6 by 9 inches. It makes sense that with coloring books, for example, adults would want an image to color in that's not too tiny and an 8.5 by 11 inch book is just big enough not to make adults frustrated.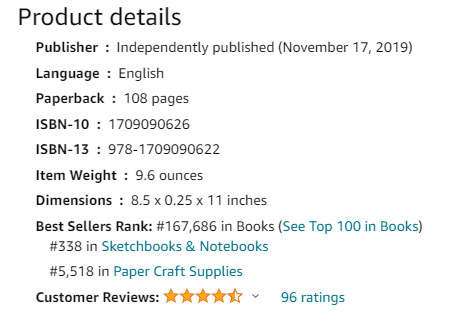 In addition to this, most Sellers are applying the strategy of using up to 108 pages or less for the printed edition of their books. Interestingly enough, this can be attributed to the fact that they fall into the higher royalties category which minuses fixed printing costs for books that are 108 pages or less. This means that Sellers are truly trying to maximize the returns on their investment by taking full advantage of the Amazon KDP platform.
What Are Some Of The Most Profitable Niches Within The Grown-Up Category?
A profitable niche can be identified by looking at the estimated monthly sales for different categories of Sellers. In the grown-up category, a couple of niches emerge as the prevailing ones, making the most sales.
Here's what our research says.
Journals and notebooks are in demand. Whether for mom or dad, grandma or grandpa, journals and notebooks are needed by almost everyone. What makes these ones special though is the fact that they are highly targeted at adults and the roles that each adult plays in life. Also, interesting to note is the manhwa themes emerging in some of these notebooks, perfect for fans of South Korean anime or graphic or comic novels.
Religion plays a huge role. Religion is a big theme in the adult no- and low-content books category, catering to devout grown-ups, mainly of the Christian affiliation.

Coloring books are surprisingly popular with grown-ups. No longer a child's domain, coloring books for adults have really come to the fore. With mandalas that express a wide range of nature themes, adults can really practice mindfulness and de-stress as they engage in powerful activities to still the mind and deal with the stresses of life.
Books with swear words are an evergreen hit: A typical reflection of how some adults express themselves, books with swear words are another excellent form of de-stressing and getting pent up feelings dealt with. This is evident in low-content book niches, which not only have covers that contain swear words but various activities that involve swear words for adults, too.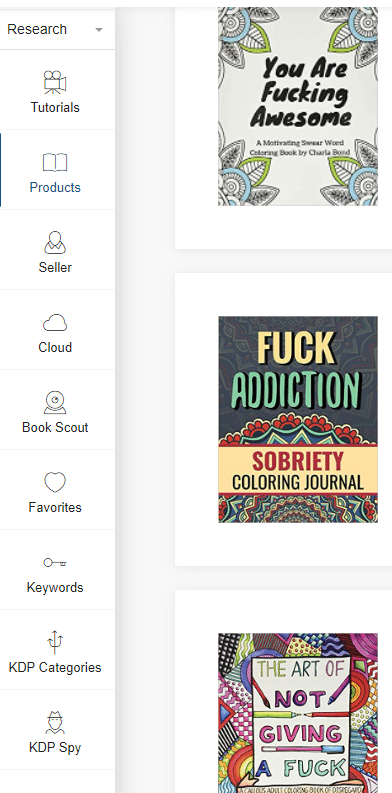 How Do KDP Books For Adults Differ From KDP No- And Low-Content Books For Other Audiences?
As mentioned above, segmenting the world of adults can be really difficult simply because there are so many criteria to look at. However, a couple of important themes emerge when it comes to looking at how KDP books for adults differ to those aimed at other audiences.
Some examples include the fact that:
The interiors have much more intricate designs;
Both the title and interiors contain swear words and more grown-up content;
Religious themes emerge as well to cater to the devout adults; and
In terms of the physical book itself, they generally contain greater length in terms of page numbers.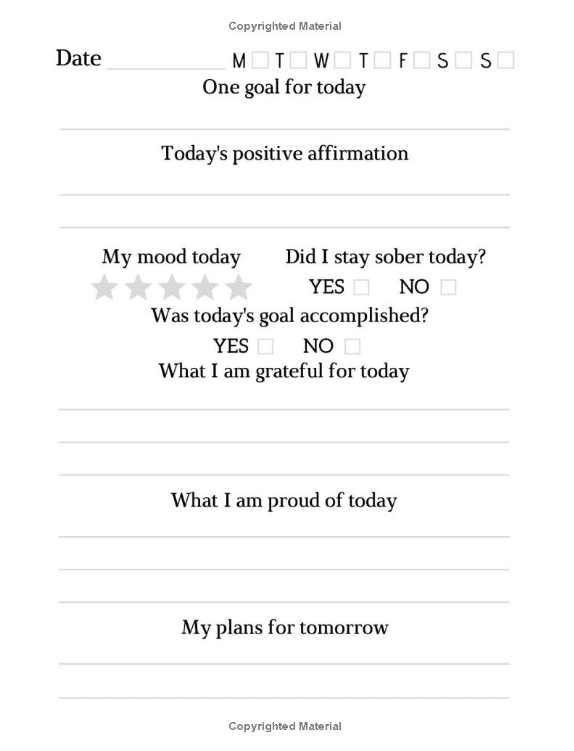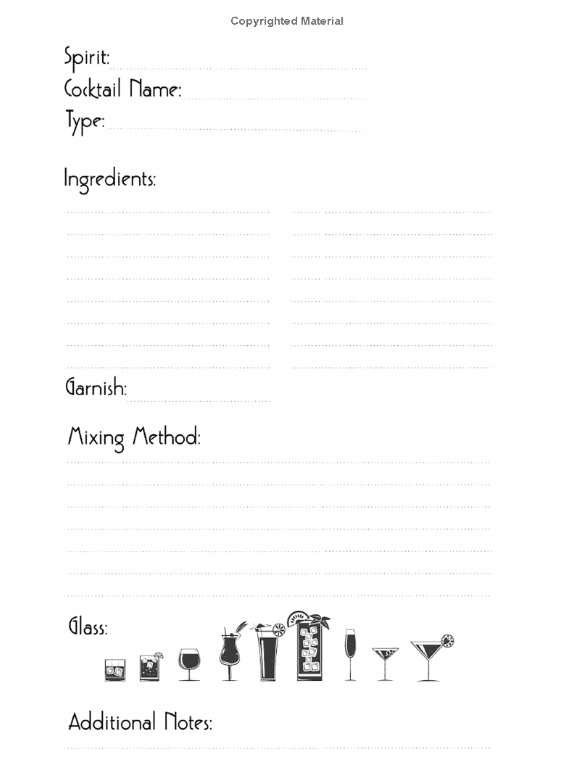 Pricing, on the other hand, varies depending on the book length, the amount of effort put into creating the design and building the interior, as well as on the individual publisher's sales strategy.
In Closing
Wondering how we managed to get all this information? The answer is easy. With Book Bolt's Cloud tool, you can quickly get a bird's eye view of the top Sellers in any given category. You can include or exclude certain keywords, pick a type of no and low-content book category to explore, and then delve into the best Sellers and what they're doing right to get those highly desirable sales.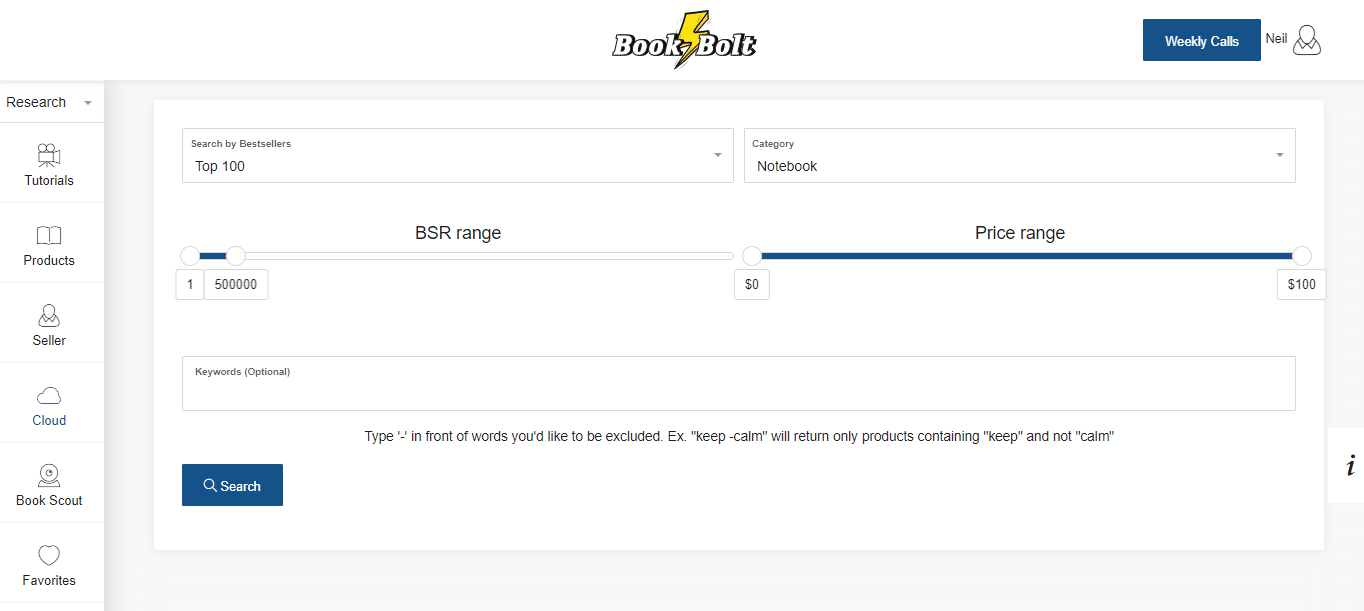 If you'd like to tap into the niche of no and low-content books for adults, Book Bolt is your definitive go-to resource.
At only $9.99 per month, Book Bolt is a highly affordable investment that you'll be able to use over the long term to help you thrive on Amazon KDP.