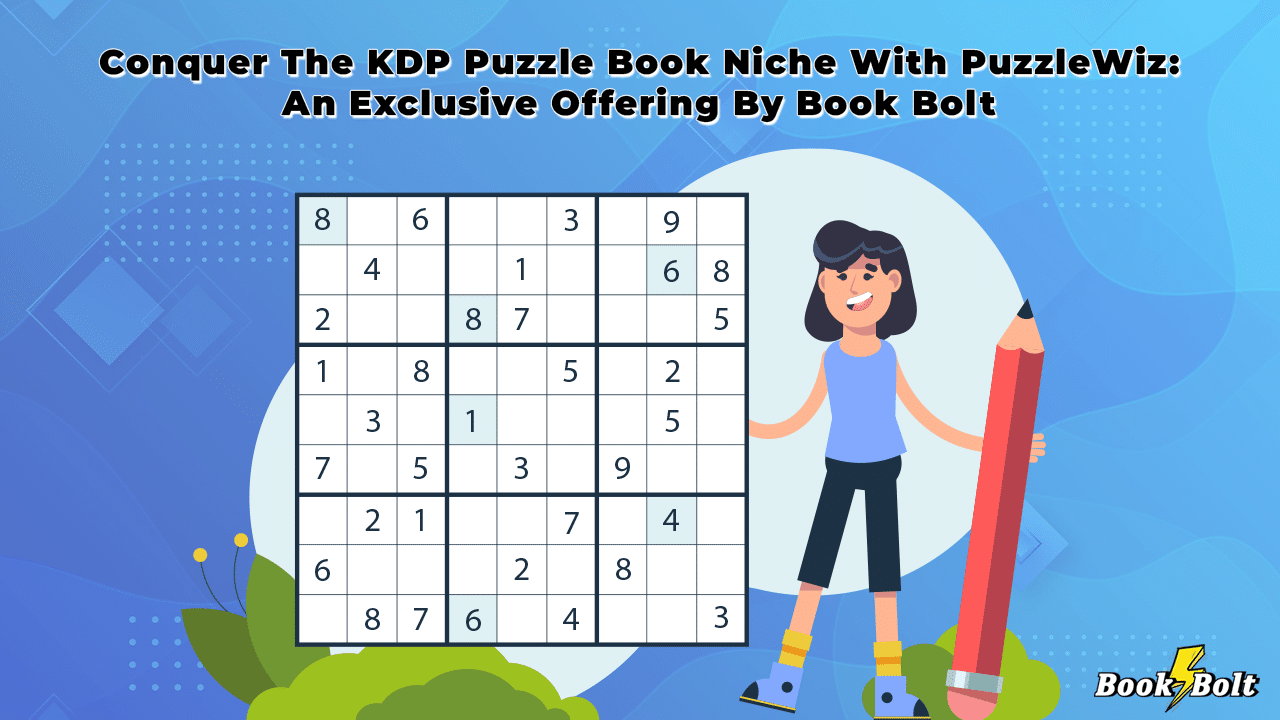 First introduced to the world in 1924, puzzle books today are as popular as ever. They are an effective and affordable way to keep your mind active, acquire problem-solving abilities, and even improve your memory. Especially valuable during pandemics or economic uncertainty, they're a savior for many.
And because of their popularity, puzzle books are also a golden opportunity for Amazon KDP Sellers.
But what if you don't have much experience or don't consider yourself proficient enough to create your own puzzle books?
Fret not, we have the perfect solution. It's called the Book Bolt Studio, and we'll tell you all about it in this article.
Book Bolt Studio: Creating Puzzle Interiors With A Few Clicks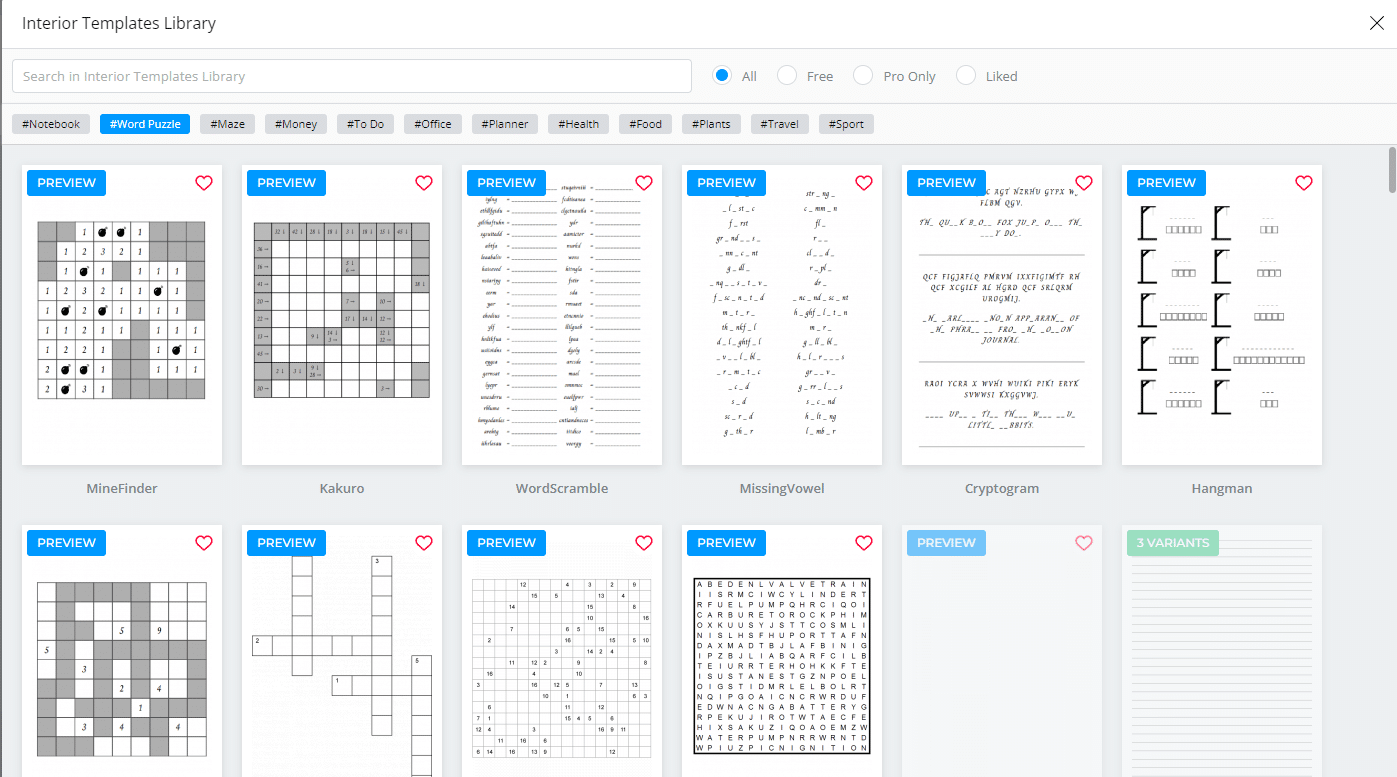 Long gone are the days when puzzle book creators had to spend hours sketching and working by hand, using pencils and paper. Today, Book Bolt PRO subscribers can gain access to puzzle interiors through the Book Bolt Studio, a powerful tool that allows you to create personalized puzzles for your puzzle book interiors with only a couple of clicks.
With just a $10 difference between the newbie and pro subscriptions for Book Bolt, you can create hundreds of top-performing puzzle books and generate sales that outperform your boldest expectations. And the best part is that all of this happens quickly, meaning that you can launch a number of new puzzle books to sell on Amazon in no time.
Book Bolt Studio can help low-content book Sellers create some of the most popular and trendy puzzle types. You can choose different formats, from sudoku and crossword puzzles to missing vowel and maze puzzles. All you have to do is make some tweaks to personalize your puzzle and let the tool do the rest of the magic.
So, what are the software's features and why should you take advantage of them?
Let's find out.
The Puzzle Features You Don't Want To Miss Out On
First up, how to access the software.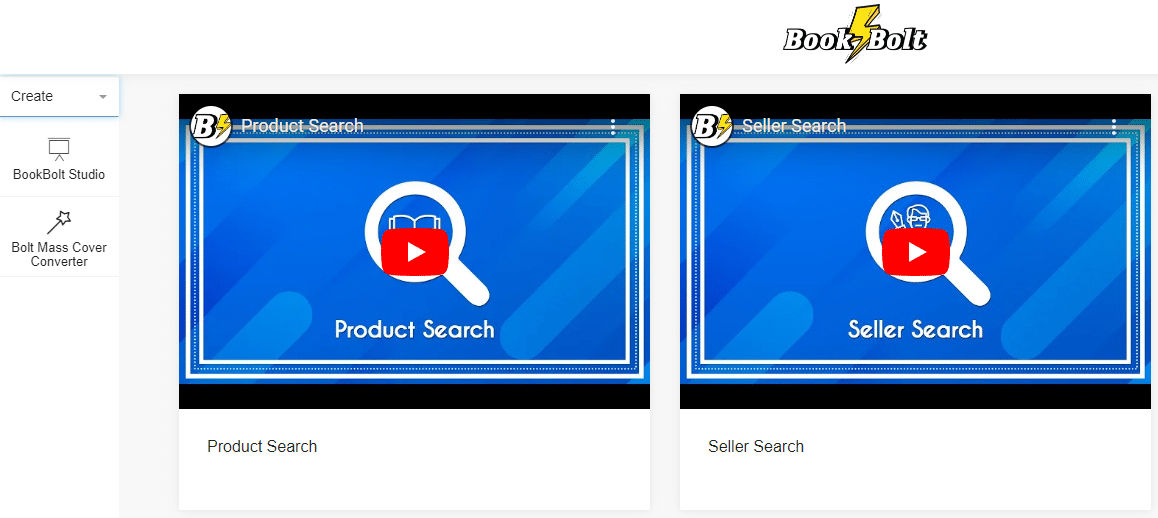 Once you upgrade to a pro subscription in Book Bolt, you'll be able to gain access to puzzle interior templates through the Book Bolt Studio. Log into your Book Bolt account and click 'Research' in the left-hand menu to switch to 'Create'. Then, choose 'BookBolt Studio' from the 2 available options. You'll be redirected to a new page where you'll be asked to log in again. And from here on, you can explore all of the vast potential of the tool.
Puzzle variety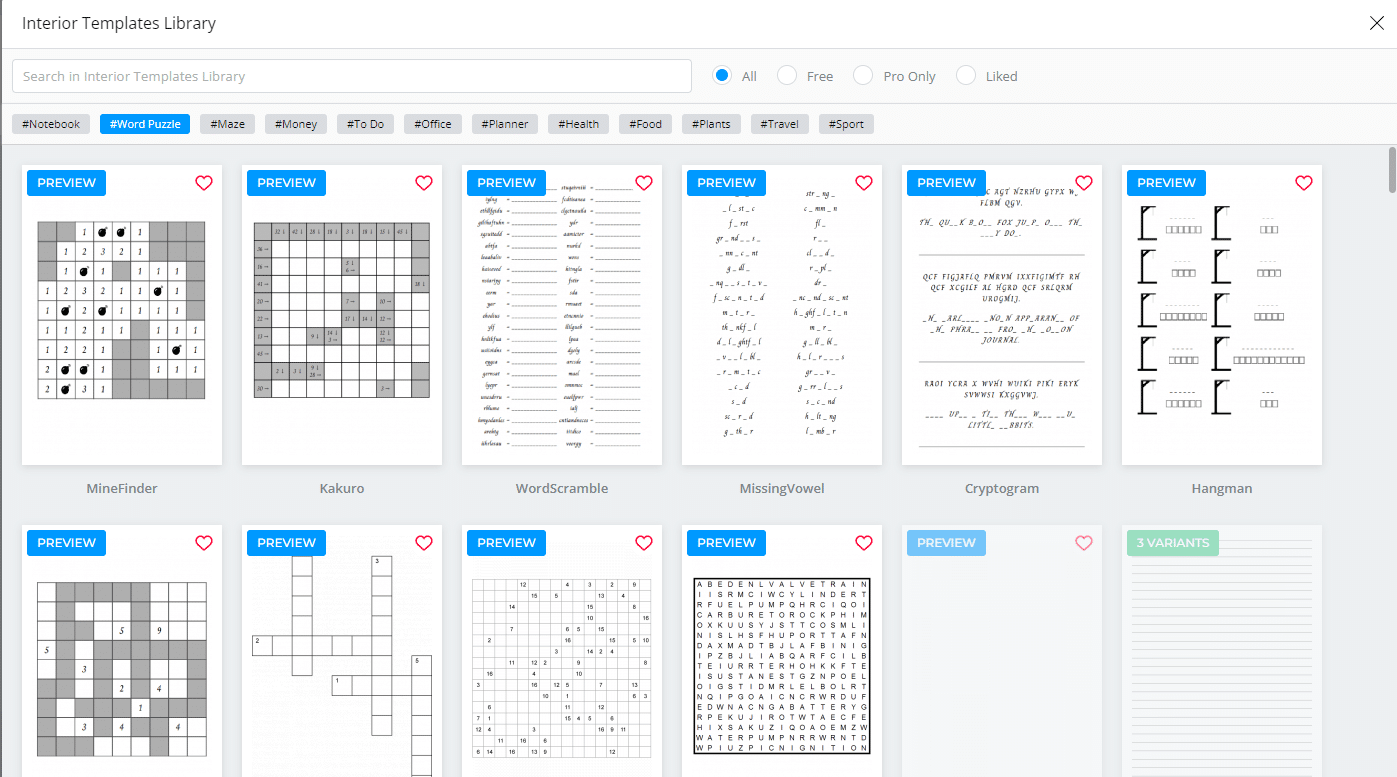 Next, we talk about the formats.
The first thing you'll notice is the enormous pool of puzzle options that the Studio offers. To be more precise, there are 12 different puzzles you can generate for your puzzle books. Here's a full list of the puzzle types you can create with the tool:
Sudoku
Nurikabe
Crossword
Word Search
Hangman
Cryptogram
Word Scramble
Missing Vowel
Mine Finder
Maze
Kakuro
Connect the dots
This diversity provides Sellers with an incredible opportunity to offer more variety in their low-content book offerings, attract different types of puzzle fans, and overall – make more money. You can use these puzzle formats to create a single-type puzzle book or combine them to sell KDP books with different types of puzzles included.
It all comes down to the strategy you're aiming for.
And speaking of strategy, we always recommend niching down as much as possible. You can do that successfully with the help of Book Bolt's classic features. As with other types of low-content print-on-demand books, Book Bolt allows users to discover which puzzle types sell most, what types of puzzles buyers search for, what are the best-performing keywords, and much, much more.
Hands-off Puzzle Creation
The Studio is especially useful when it comes to personalizing your puzzle books. Although we're only talking about interiors, there is still a decent level of customization that you'll need to factor in to make your puzzle books unique and attractive. The tool gives you the freedom to choose things like bleed or no bleed, sizes, paging styles, number of pages, fonts, and more. You can even select how difficult you want the puzzle to be for the user. Sellers can decide whether they want to include the puzzle index, the solutions to the puzzles, page numbers, and more.
In other words, creating puzzles with the Studio is something like communicating with an intelligent puzzle designer. Your role is to feed in all of your requirements and do nothing more but to wait and receive a ready-made solution. What's the difference? It costs less than hiring a puzzle designer, it offers instant results, and you can use it as often and as much as you want.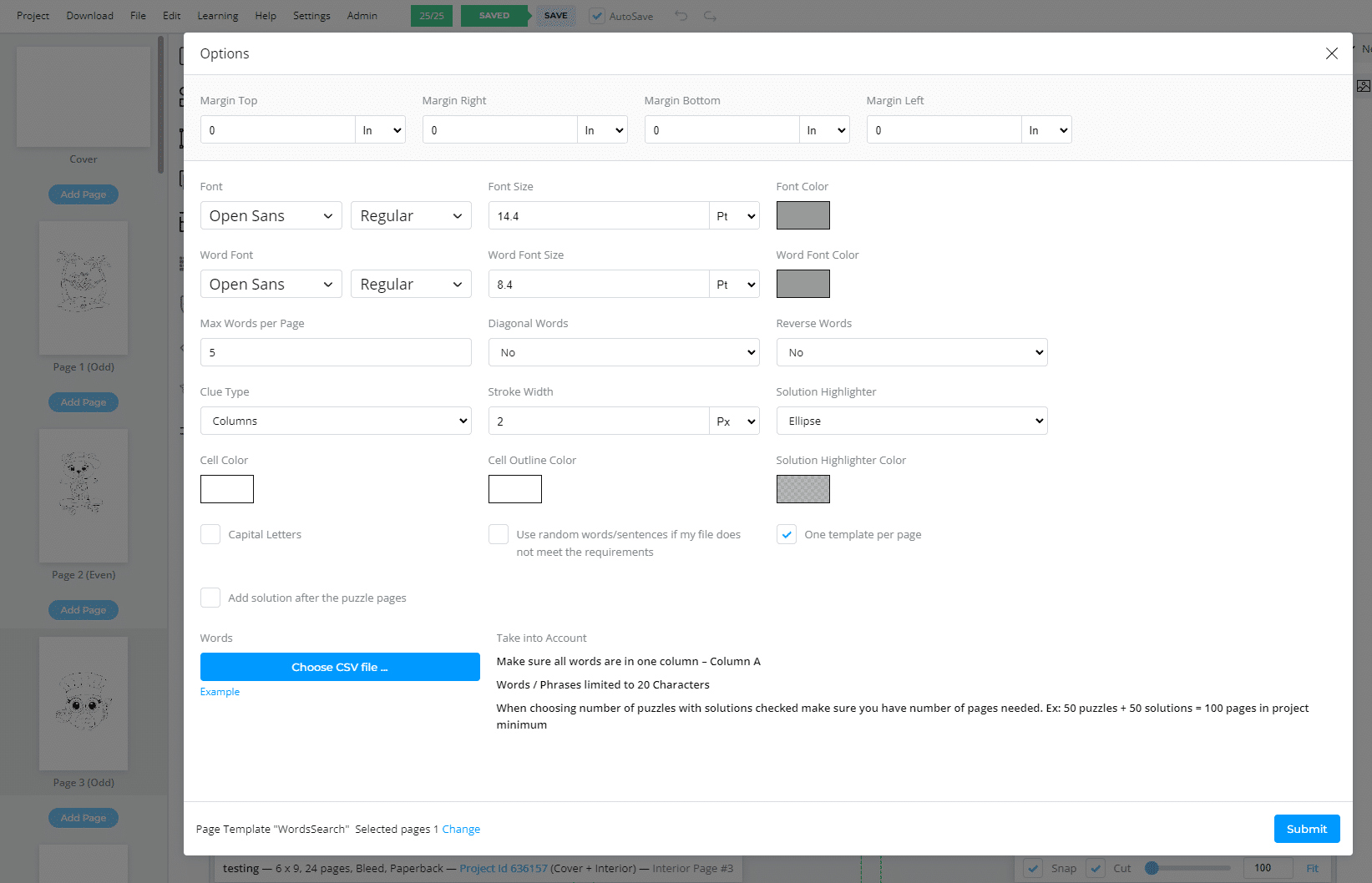 Once you've specified your criteria from the available options in the Studio, all you have to do is click the 'Submit' button and wait for the end-result. For simple and short puzzles with a few pages, you'll only need to wait a few seconds before you receive a pop-up stating that your file is ready for download. However, keep in mind that the longer the puzzle, the longer it may take the tool to generate the result.
Once you download your puzzle, you can reupload it in your puzzle book and list the end product for sale on Amazon KDP.
How Can Puzzle Interiors Boost Your KDP Sales
Now that you've become accustomed with the core features of Book Bolt's Studio, the main question is how to employ it in your KDP strategy.
More Products – More Sales
One of the main advantages of the Studio is speed. You don't have to waste time thinking up puzzles or solutions. The tool does this automatically for you. What this means is that you can set aside a few hours to create tens, even hundreds of different puzzle interiors. All you need to do after, is design unique and attractive puzzle book covers for each one. In other words, you can expedite a product in a very short time. This will help you quickly diversify your Seller portfolio and attract more buyers.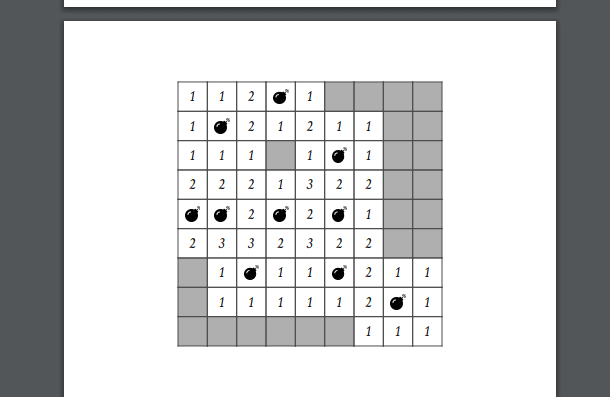 Say that you've noticed that the period from February to April is very slow for you as a low-content book Seller. You've been focusing on selling planners and calendars, which are normally trending towards the end of the year. So, should you just wait for the next peak to enjoy high sales numbers?
We'd say that's not the best idea. Instead, you can use puzzles inside of the Studio to quickly add new and attractive puzzle books to your listings. The scenario becomes even more viable considering that you can do the entire research on what types of puzzles sell best by using Book Bolt's other features.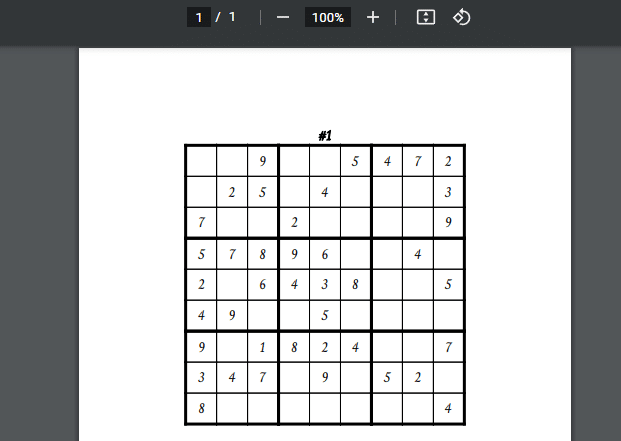 Cost Reduction
Your expenses as a Seller are also not to be neglected. When it comes to selling low-content books on Amazon KDP, design is king. Yes, you don't have to think about the cost of materials, storage space, or others. However, design can be quite expensive, especially if you're a newbie and you rely on professional designers. Hiring an expert to create your puzzles could cost you a small fortune. Even if you make a lot of sales, the profit you'll make in the end will be lower. With the Book Bolt Studio, the only thing you are paying for is your monthly pro subscription, which is only $19.99. For roughly $20 a month, you can create as many puzzle books as you like. There is no limit.
Puzzle Books – A Lucrative Niche For Amazon KDP Sellers
There is an incredible amount of low- and no-content book categories to choose from as a Seller on Amazon KDP. So why should you consider creating puzzle books in the first place?
For starters, puzzle books are in constant demand. Once you've solved them, you can't redo them. The only option is to buy a new one. This means that there will always be a demand for puzzle books. For you as a Seller, this translates into a constant stream of income.
Next, let's look at prices and how well puzzle books sell when compared to other low-content book formats. By looking at the best-selling puzzle books on Amazon, we noticed that the average selling price is $9.48 while the average best-seller rank or BSR is 35 693. Remember, the lower the BSR – the more sales.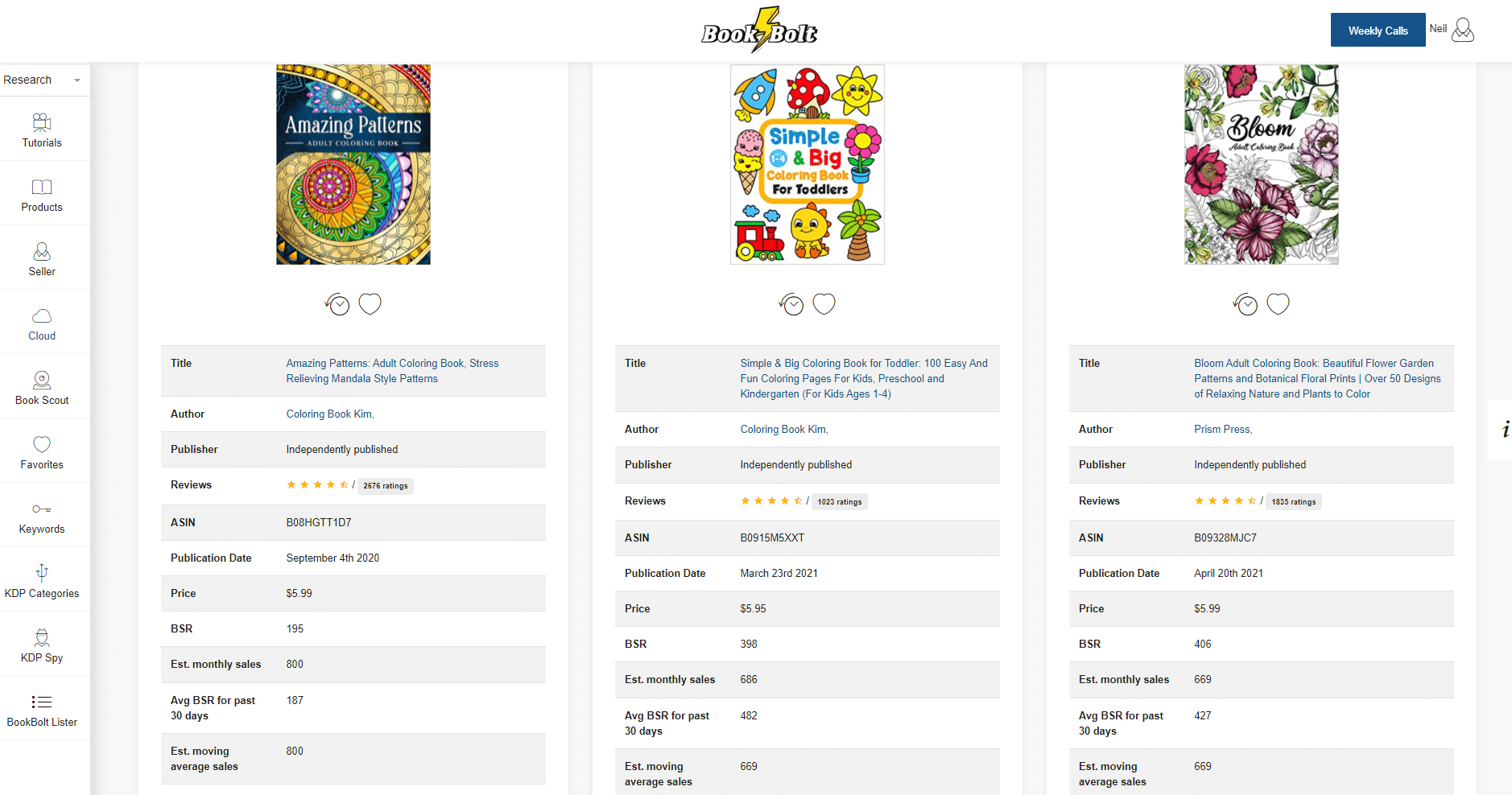 Is this good or bad? We can only find out by comparison.
Let's take notebooks. The best-selling notebooks on Amazon KDP have an average selling price of $6.81 and a BSR of 41 339. We can see that they normally sell for less than puzzle books but they also don't sell as much. This is a clear sign that puzzle books are the more advantageous option between the two.
As a reminder, you can compare the performance of puzzle books to other no-content and low-content book formats by using Book Bolt's Cloud feature.
In A Nutshell
Puzzle interiors through the Studio are designed to offer a quick and easy process for puzzle creation. The tool can make coming up with puzzles for your puzzle books a pleasant and stress-free experience. In combination with Book Bolt, it can also help you diversify your products as a Seller, attract different target audiences, and generate more sales.
In short, it's a magical tool that any puzzle book creator should get their hands on. If you still haven't tried it, upgrade to Book Bolt's pro version or make the most of your existing pro subscription.
What you'll get in return is a complete performance transformation on Amazon KDP.