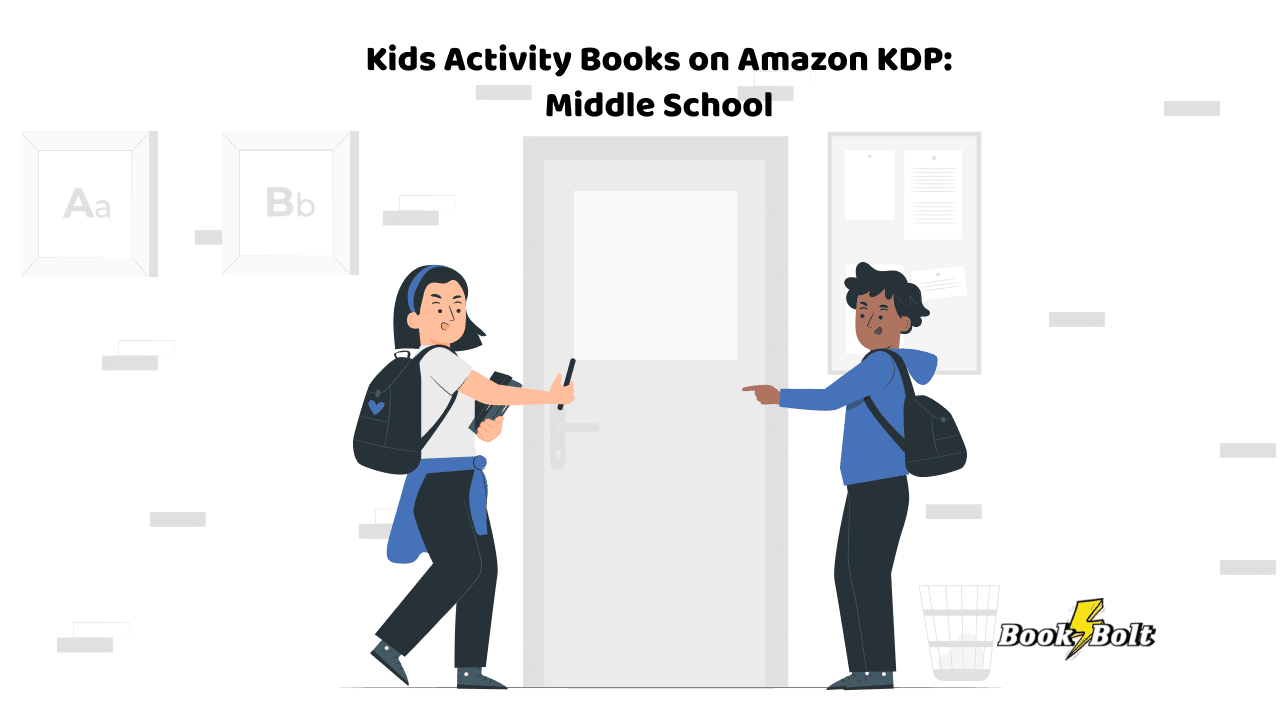 Making an activity book for very young children can be a joy. You do not need to include a lot of complexity to keep them entertained and most will naturally gravitate towards whatever task you give them.
But what about when we are trying to create or market something for older kids and those close on their way to high school? Activity books for middle school students are a great way to give them something to do while also giving them something to learn from and enjoy.
If this is what you want to start creating, consider the following while planning an activity book for this age-range of students: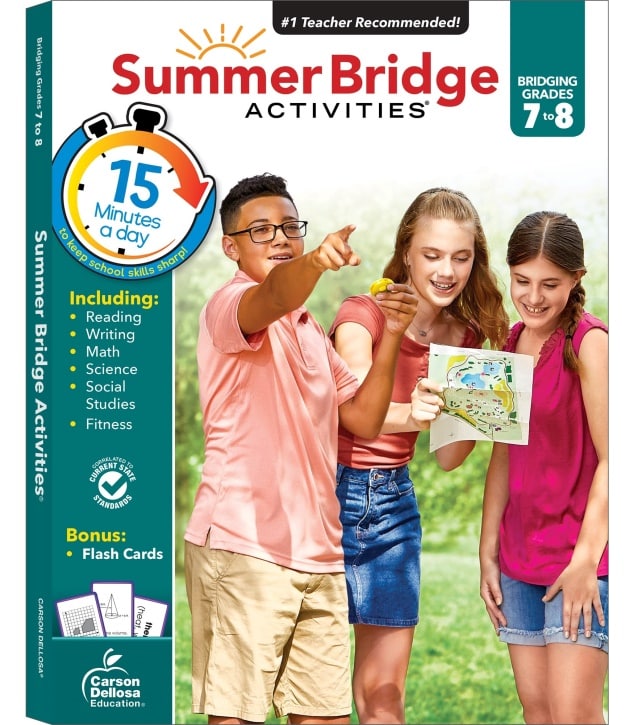 ONE SIZE (LANGUAGE) DOES NOT FIT ALL
Before anything else, remember that these are young people but they're not little kids anymore. Carefully think about the age, hobbies, and curriculum of the pupils you'll be catering to (7th-9th graders, typically). Adjust the material to their current level of understanding. Think of things that can be done that will help people learn, be creative, think critically, and solve problems. Middle school students enjoy a wide variety of activities, including but not limited to puzzles, quizzes, crosswords, word searches, mazes, coloring pages, drawing prompts, writing prompts, and hands-on experiments.
YOUNG EYES WANDER – CATCH THEM
You also have to up your game visually as they will want more complex designs or more currently trendy things. Make these designs appealing to them and make sure there are clear guidelines and interesting graphics on each page. Make the exercises engaging by including eye-catching images, pictures, and iconography. Make sure the text is legible, in more of an "adult" font, and that the interface is simple to use.
MAKE IT EASY TO FIND WHAT THEY'RE LOOKING FOR
Put the information in order, the way their regular textbooks at school will be set up. Separate your activity book into chapters that focus on different topics. You can divide them up into subjects like math, science, language, history, etc. This makes it easier for students to find specific lessons and projects inside the book. Include open-ended exercises that foster creative and critical thinking to encourage these abilities. Give them critical-thinking writing assignments or have them create a project that addresses a real-world issue. And add some learning opportunities by basing the exercises on middle school curriculum guidelines, and put learning concepts and information into the games themselves.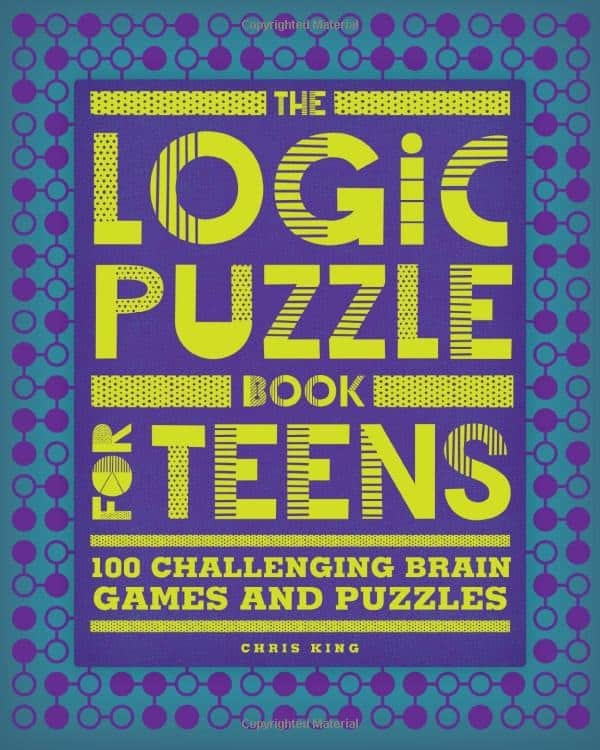 KEEP IT CLEAR
Just don't be vague with your directions. Specify the goals and ground rules for each exercise, they do not need to be coddled. Make sure the directions are clear, simple, and appropriate for the intended audience's age. When applicable, you should include examples or sample answers. Remember that keys and solutions to any questions that require them should be included at the end of the book. Students can use this feature on their own as a tool for self-reflection and improvement.
Also, make sure that a wide range of pupils may use the activity book by including appropriate adaptations, as even within the same grade not all kids are the same. You might want to include some activities to accommodate a range of students' interests and skill levels. And before you finalize the activity book, you very well might consider getting feedback from actual middle school students or teachers and put the activities through their paces.
In terms of distribution (how you will sell this product online), decide whether you want to make a PDF version that can be downloaded and printed, or also sales of hardcopy versions through a fulfillment platform like Amazon's KDP. The format you choose may depend on a number of factors. When your middle school activity book is complete, you may share it with as many people as possible by posting it on your school's website (if you're also a teacher), sharing it on an online learning platform, or teaming up with other schools and educational groups in your area.
The following are some examples of what is currently out there right now. And remember, if you are serious about this, you want it to look its best. Sign up for a BookBolt account if you have not already and let the tools on that site guide you towards producing the best product you can create.
101 Daily Math Practice Activities for Middle School Math Students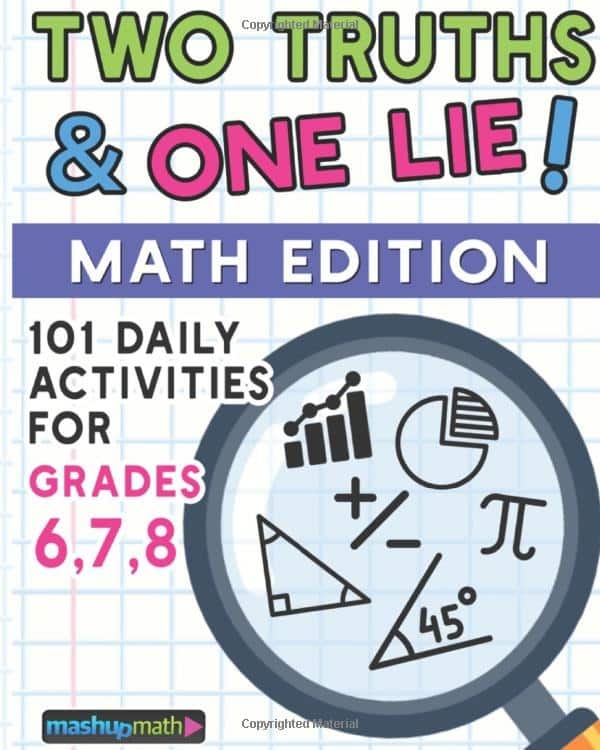 Need some kid-friendly math activities? Two Truths and One Lie (2T1L) activities are a fun approach to get students thinking critically and creatively at the beginning of class, setting the tone for the rest of the course and beyond. Kids who participate in 2T1L activities are better able to reason, argue, write about their views, and use visual mathematics, all of which contribute to a more thorough and profound grasp of complex ideas.
Mathematical concepts like as fractions, ratios, proportions, and percentages, as well as negative numbers, are introduced and explored throughout the book's daily activities, which are correlated with Common Core state standards. The book covers equations with one and two variables, substitutions, and factoring linear and proportional relationships between tabular data and graphic representations.
The worksheets are easily printable or projectable for use at the front of the classroom. The book also includes an answer key and a full explanation of how to use 2T1L activities with your children. Please note that this particular offering only comes in paperback format, the buyer will not receive a link to download a PDF copy of this book.
Social and Emotional Learning in Middle School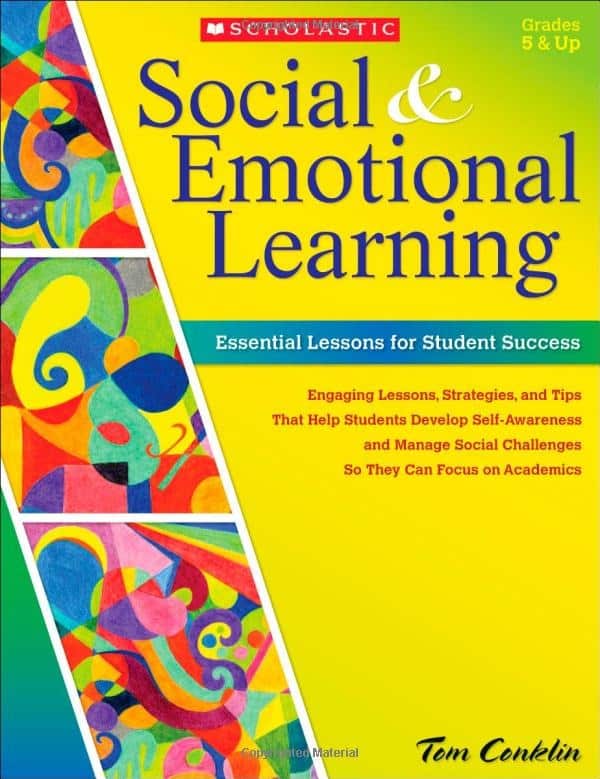 Students in this age of Common Core state standards and accountability must enter the classroom prepared to learn. Middle school, however, has always posed its own unique set of difficulties. Many kids' attentions may be diverted from their studies during this period due to the challenges they face as they adjust to the many changes occurring in their bodies, developing new friendships, and taking on greater responsibilities. This book provides teachers with research-based lessons that allow them to delve into important areas of social and emotional learning, such as self-esteem, friendships among peers, handling bullies, and coping with daily stress.
In sum, this book will provide educators with not just an awareness of the core questions and studies that inform social and emotional learning, but also with actionable strategies for incorporating these concepts into existing lessons.
Reproducible Prompts and Quick-Writes for the Secondary Classroom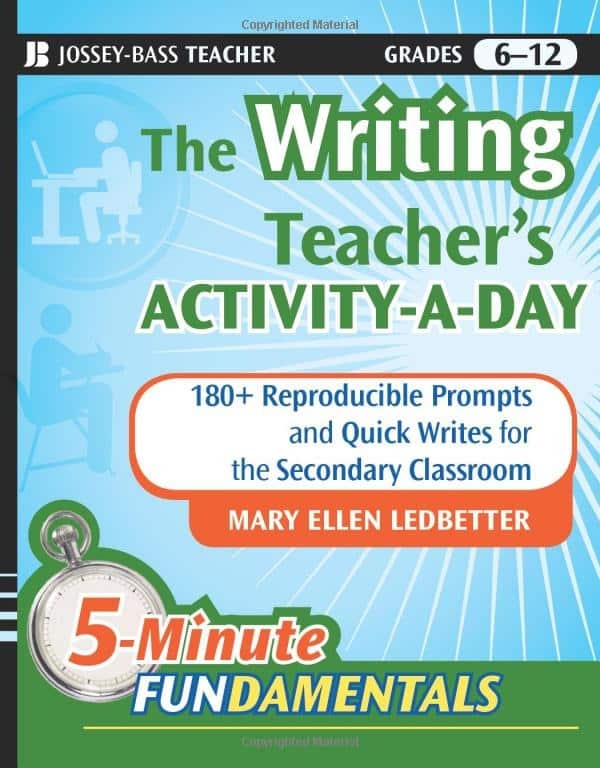 Classroom-proven strategies for improving secondary students' writing abilities are included in The Writing Teacher's Activity-a-Day workbook. This activity book provides 180 ready-to-use, reproducible tasks to help teachers, homeschool parents, and students improve their writing skills in middle school and high school. The classroom-tested activities in this book introduce students to literary and writing terms like allegory, elaboration, irony, personification, propaganda, voice, and more. All of this is based on the author's extensive experience as a consultant to language arts teachers and school districts across the country.