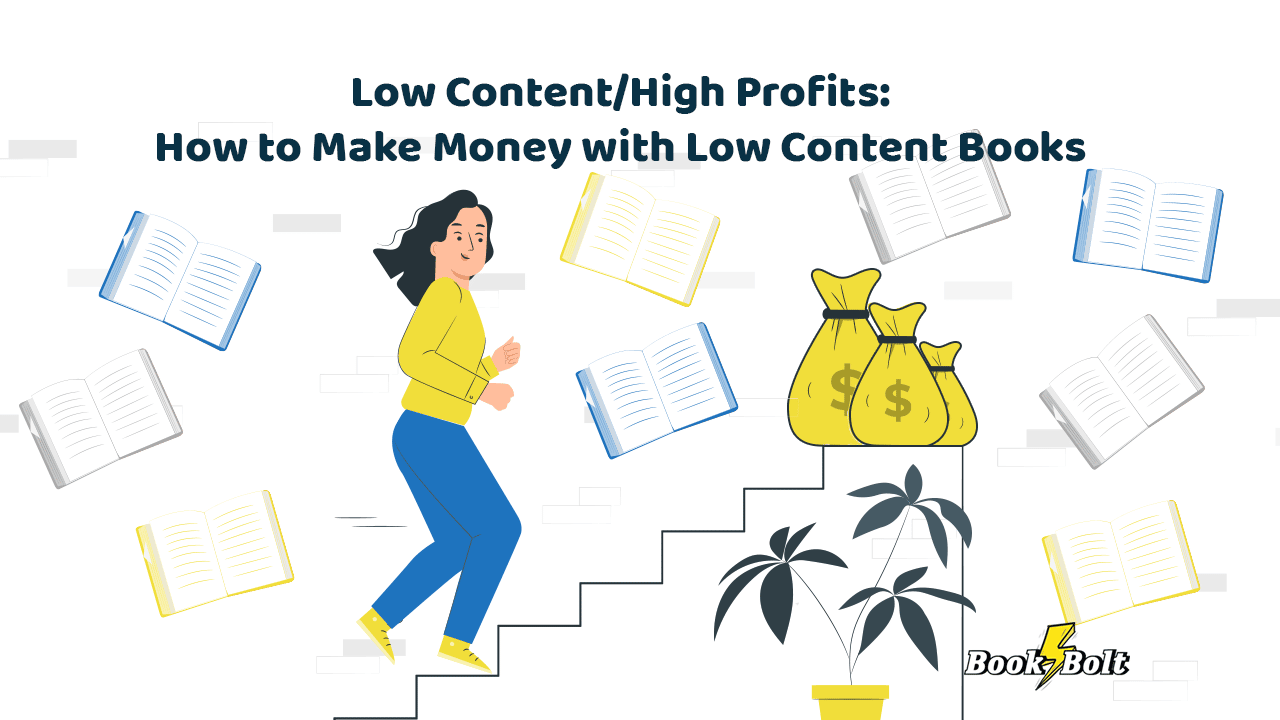 The holiday and Christmas seasons are quickly approaching, and sure, that means presents! But who will supply such items? That could be you, and low-content books could be just what you need to close out this year with some huge sales. Paperback books with little to no text or graphics are referred to as low-content books; they provide carefully curated content for users on a certain subject. These are quick-to-make books such as notebooks, recipe books, planners, etc., that feature or are decorated with materials relating to a chosen subject. As the pages are simply just lined, boxed, or totally blank, these are relatively easy to produce and you can get them out on your page in no time at all.
The Opportunities To Raise Holiday Cash Using Low-/No-content Books
Low-content books are fantastic at giving you the means to make passive income without putting in a lot of work because you can typically finish an entire book in a day and publish it without paying any money up front. You can discover how to do this without using any special software, a website, or an email list. Additionally, there is no requirement for sponsored advertising. Your passive income can eventually become a regular occurrence and you won't need any inventory either, just like with other self-publishing techniques, because Amazon KDP (Kindle Direct Publishing) will take care of everything. A nice, second business for you for extra money that pretty much runs itself once you set it up.
Our application, Book Bolt, assists low content merchants with every step of the KDP book production process. The fundamentals are covered in a webinar with accompanying videos for each topic when you visit the site. The Book Bolt tool is made to assist publishers with a variety of tasks, including market research to determine what products Amazon customers are buying, keyword research to optimize your listings (and track the number of searches your listings receive each month), category selection, expedited product listing on Amazon, and interior and cover design.
With Book Bolt, a creative person may quickly produce a book using the drag and drop designer. The interior and the cover are the two components of a POD (print on demand) book. The software includes some interiors that you need to pay for and some that are available to users for free. Simply open the designer, drag and drop text and image elements, and download them to create the cover. You can upload those directly to Amazon KDP from there.
Uploading books to KDP is simple and rapid, in contrast to many other print-on-demand websites. There are publishers making six figures a year JUST from these kinds of publications, and there are no admission requirements. Because they don't require a lot of work to develop and create, low content books can sell repeatedly and are profitable. They are excellent sources of side income, we see people succeed in this over and over.
Quick Holiday KDP Inspiration
But exactly what kinds of things are available if you want to cash-in on the Christmas season? Well, they could be anything! That's the beauty of this style, you dream it up and plan it in the software and you're set. And here are a few examples out there, ready on the presses for the holiday season, for you to draw inspiration from:
Personalized Christmas Journals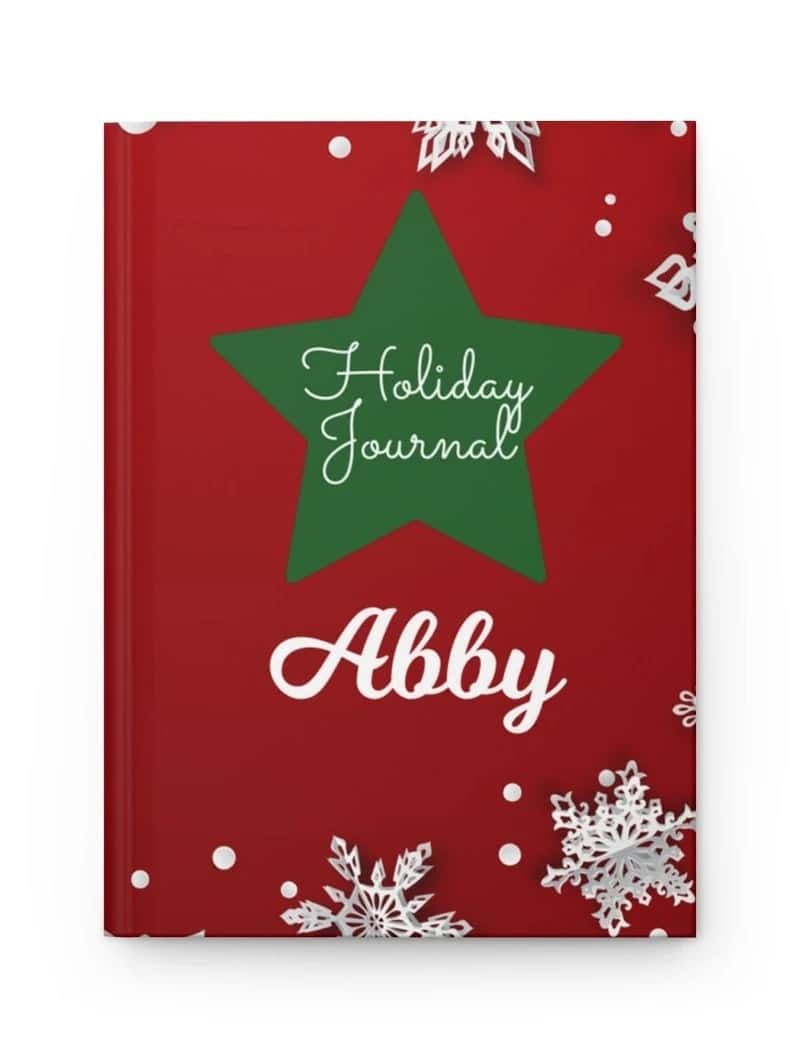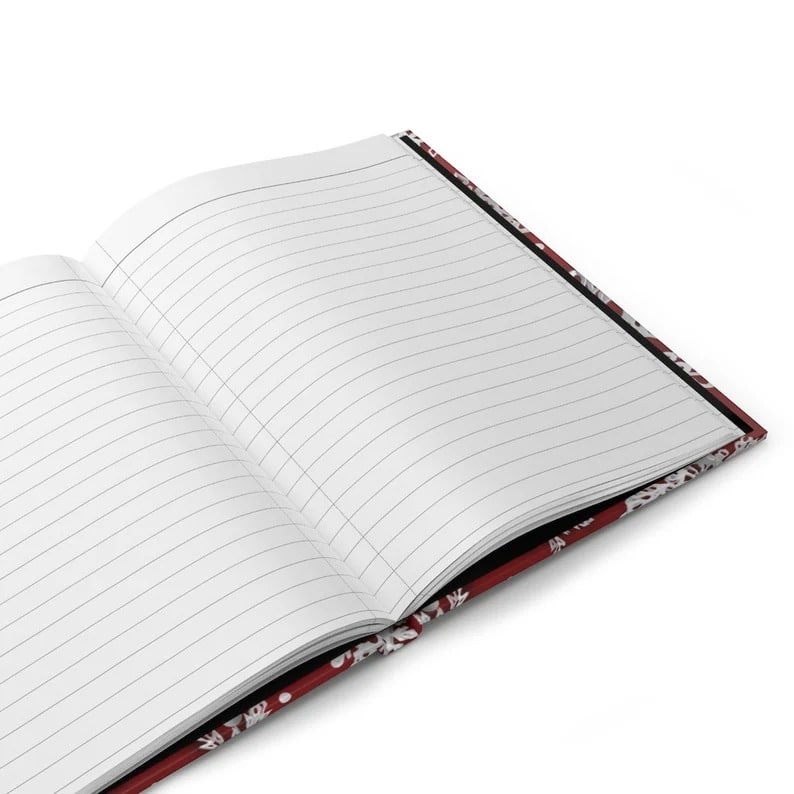 With this matte hardcover diary, you can make your daily journaling more intimate, fashionable, and personal. These robust hardback diaries come in 5.75″x 8″ size and are completely customizable on the front and back covers. They will maintain your sense of style thanks to the matte laminate finish on the cover. There is room for personalization. There are 75 lined single pages, a full wraparound print, and features a case wrap binding.
Personalized Hebrew Hanukkah / Bar-Bat Mitzvah Notebook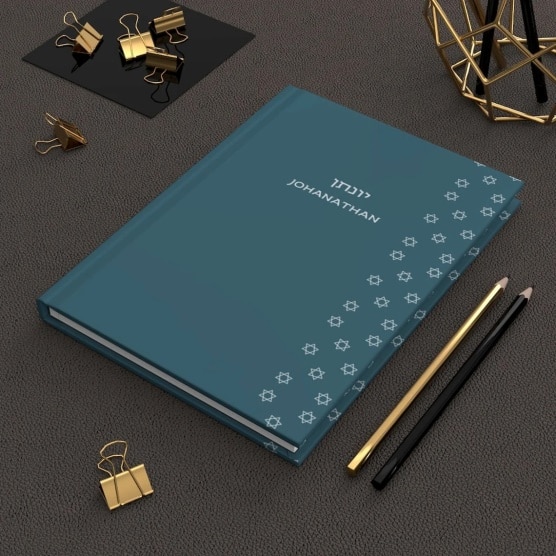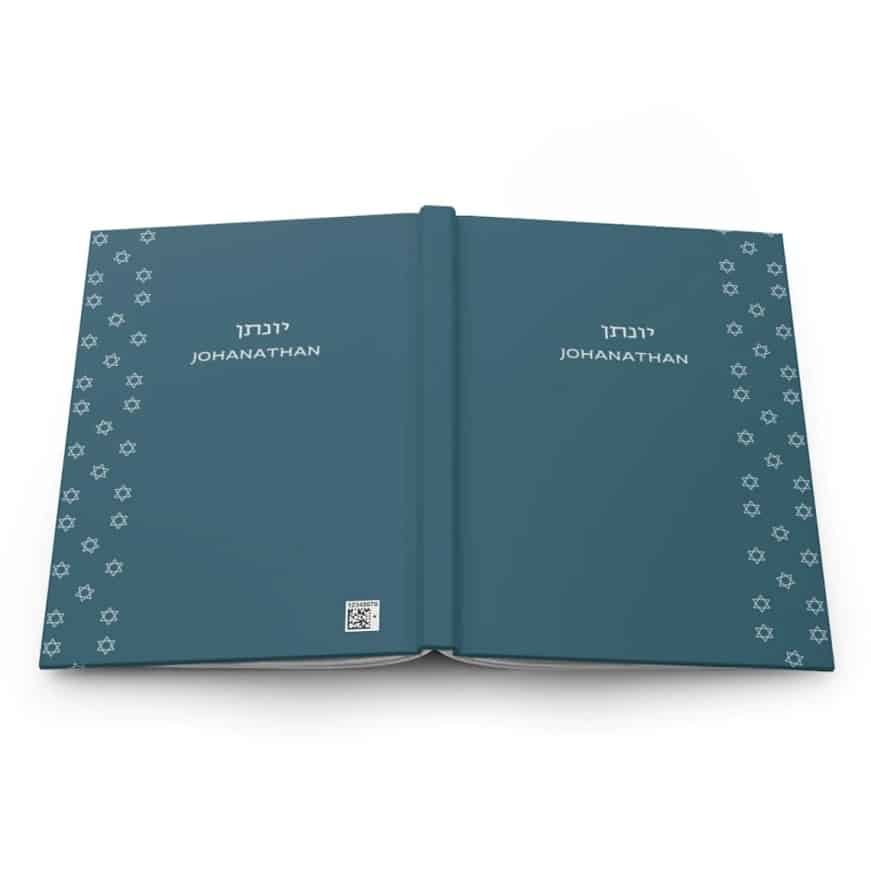 There are dozens of faiths and cultures who view the end of the calendar year with reverence, celebrating traditions going back to the start of history. Looking for a creative and entertaining Hanukkah present idea? Want to give the special Bar Mitzvah boy or Bat Mitzvah girl something unique and personalized that they can use to record all their thoughts and memories?
If this is something you would love to sell, you can absolutely make your own version of this. It can be personalized with a name (both in Hebrew and English, but if you prefer only one, that is not a problem). Actually, it makes the ideal gift for anyone on any occasion as there is nothing better than spoiling a loved one!
This item also features a case wrap binding with a stitched spine, making the notebook flexible and enabling you to lay the journal down flat when open. Full wrap around print, and a smooth laminate matte finish for an incredibly smooth appearance and increased durability.
African Art Monthly Wall Calendar for Kwanzaa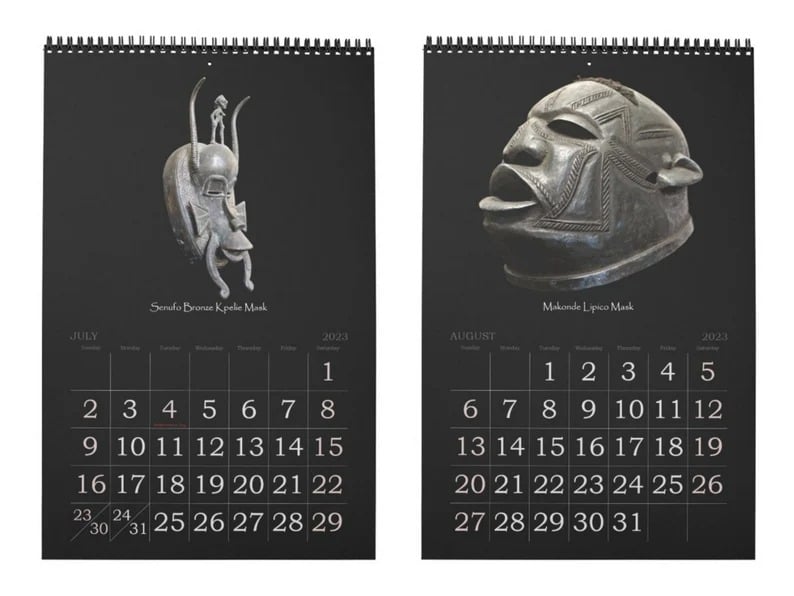 Looking to create something that caters specifically to those who celebrate Kwanzaa? Low to no-content calendars can be just the thing. And if you put just a little more content into the product, you might wind up with something interesting and eye-catching like this: a unique monthly wall calendar for 2023 with a special selection of pictures of real African masks and sculptures being showcased in this unique design. Features of the calendars include high-quality paper printing on 11×17" black pages with distinctive white text. Another wonderful feature of this product is that the calendar pages can be clipped, making the pictures ideal for framing in addition to being useful as beautiful wall art on their own. This exquisite example of usable art is an inexpensive way to freshen up someone's home without spending too much and it makes a wonderful present!
We are sure that with some ideas of your own, you can dream up a few things that can fit the holiday category in no time. POD for low and no-content products are really without limit. Look at what's out there, and think up your own new ideas that have not been tried yet. Design them and post them, but get ready now because before you know it, customers will be seeking out ways to get their holiday shopping done early. Will you be the person they turn to?