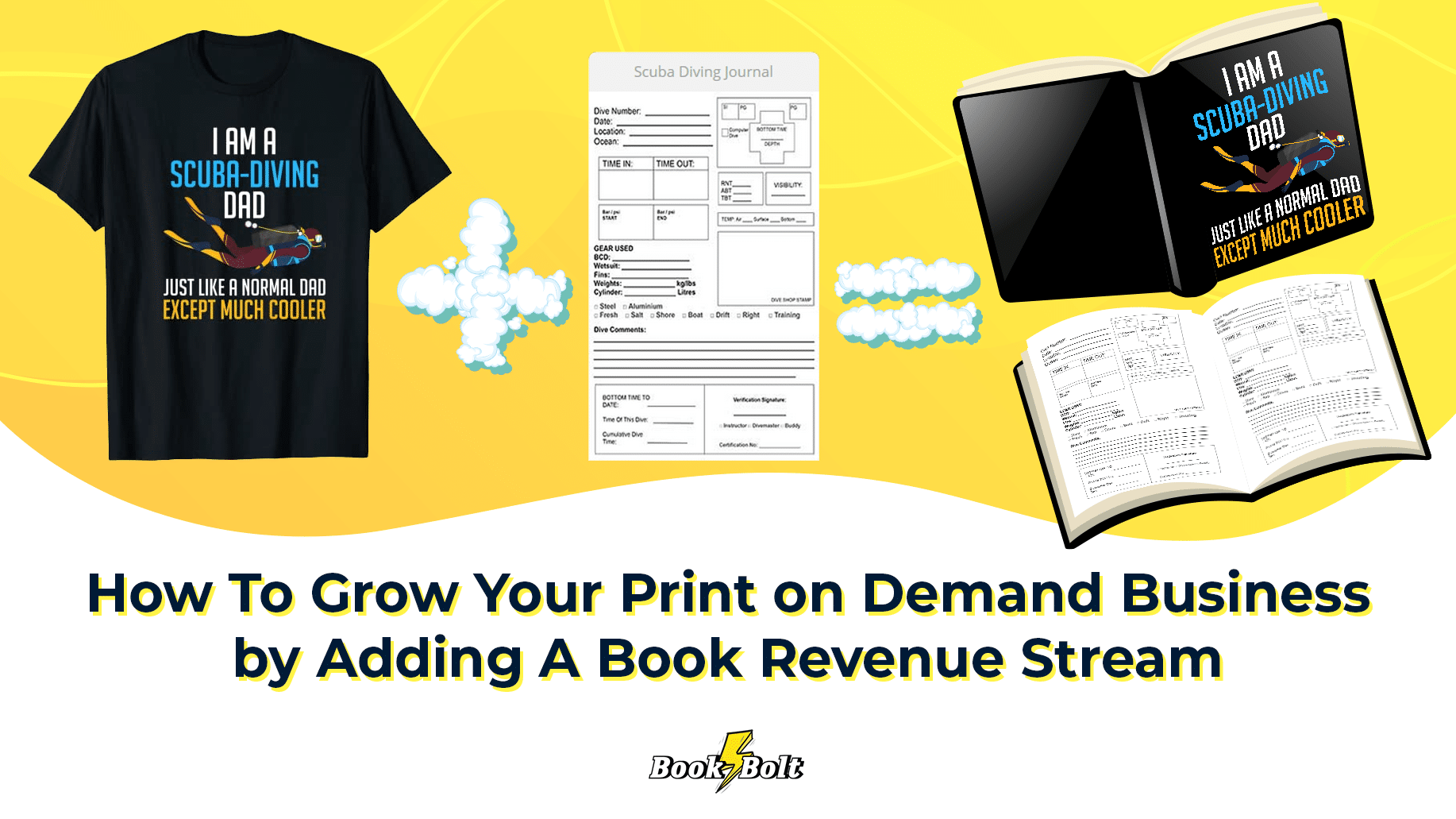 The Print On Demand business is a huge part of the eCommerce industry, and it mainly revolves around clothing. If you are reading this, chances are that you have already put hundreds of hours of work into building your Print On Demand business, and since you have the resources (designs) you can use them by combining those business assets with what Book Bolt offers to create another income stream by jumping into Amazon KDP.
This entire process would typically take the average Merch seller probably 1000 hours to do all of this manually. With the help of these tools and methods, we are going to cut that down to a few hours.
Let's get into how to do everything step by step!
Selecting the Niches to Publish On
A large percentage of your entire Print On Demand catalog can qualify for making book covers. If you use a simple lined interior for your books, you can put anything on the cover and hope it sells someday. But instead of just throwing spaghetti on the wall and hoping it sticks, we want to take a more strategic approach by creating useful books and targeting the niches we already have designs for.
The first step of the process is going through the interiors Book Bolt provides in the Interior Generator section: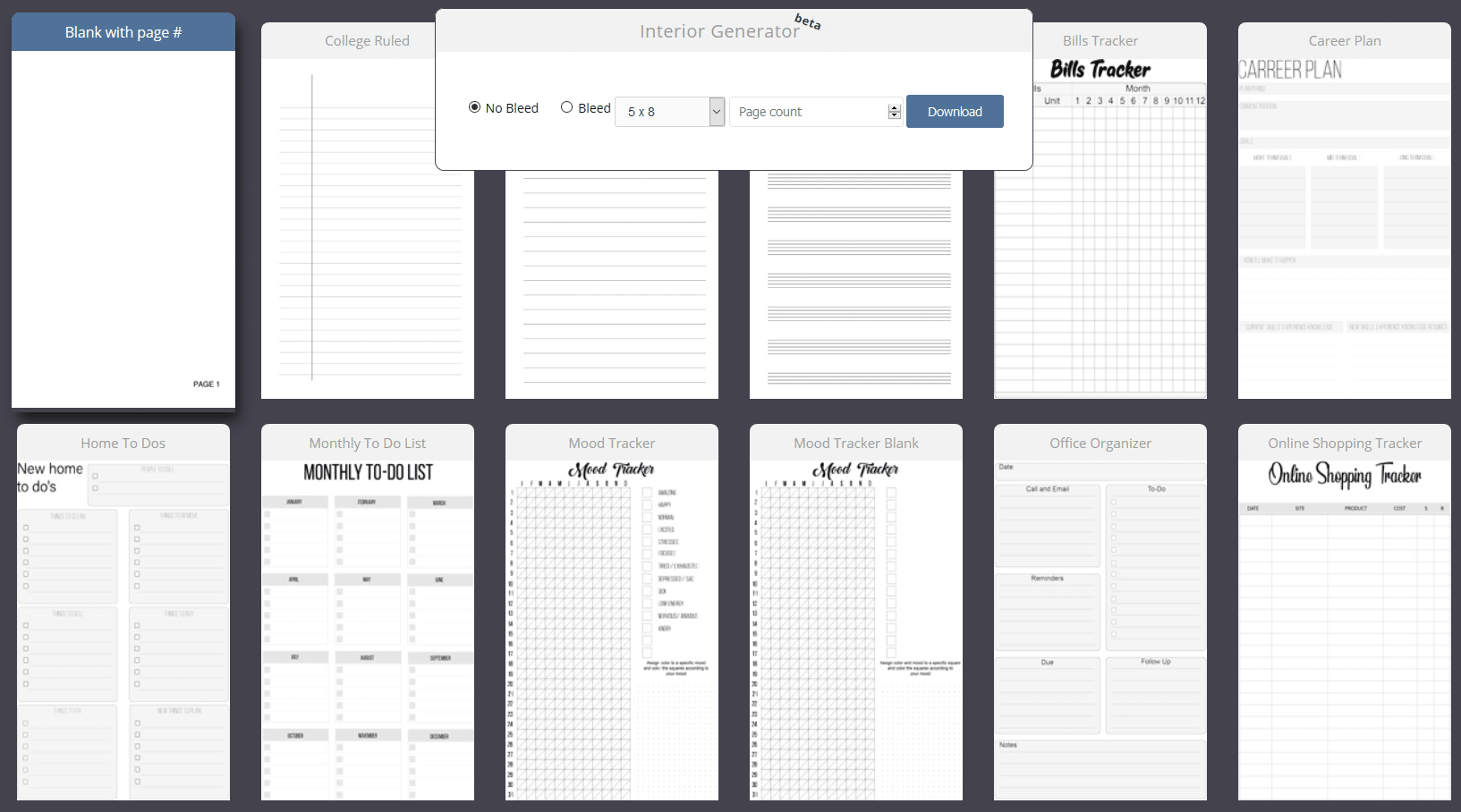 If you scroll through the page, you will see a lot of ready-made interiors in different niches. A lot of these interiors will match with designs from your Print On Demand catalog, which you can reuse for making book covers. Combining the interiors Book Bolt provides with the designs you already have makes it very easy to create a quality book to publish on Amazon KDP.
Let's look at the first row for example: We can see that there is a music sheet interior that can be used to create a book in the popular music niche.
The next step is to go to your Print On Demand catalog, and find designs that would combine well with a music sheet interior. We assume that you are a Merch by Amazon seller, so head to the Manage page of your Merch by Amazon account and search for "music":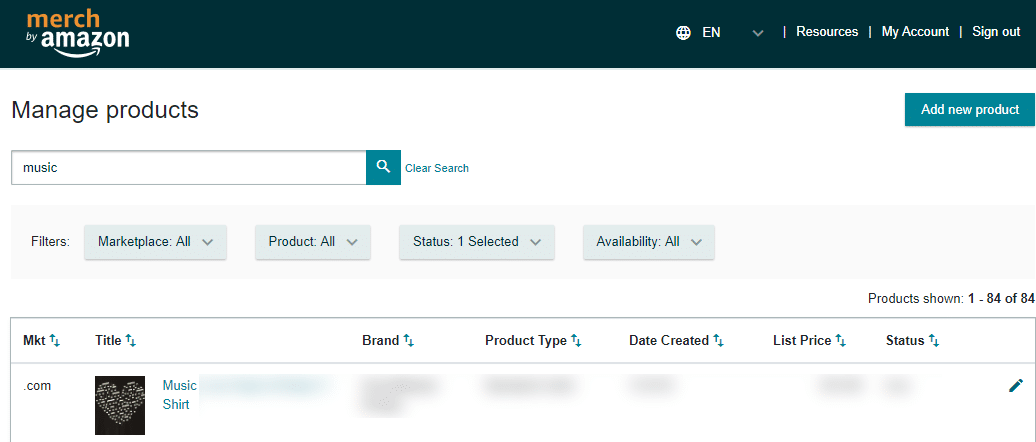 Right off the bat, we can see a T-Shirt design that would make a great book cover for a music sheet notebook: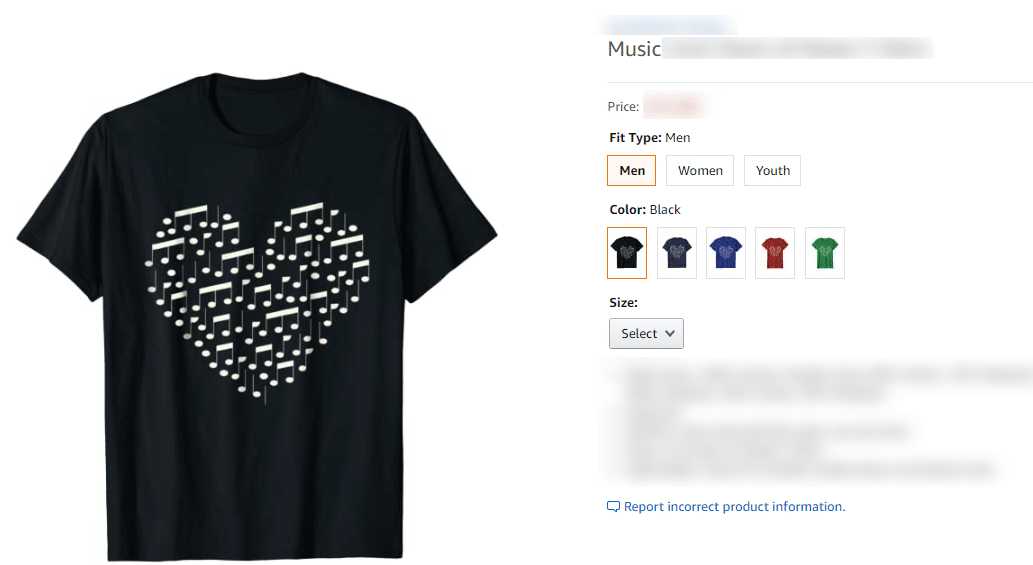 Now that we have selected our niche and found a design that we already have for the cover, it's time to create the book.
Generating the Interior
Generating the interior for our book is pretty straight forward, just head to Interior Generator select the Music Sheet interior, define the size and number of pages you like and then click on download:

Once you click on Download, the generated interior file will open up in a new tab from where you can save it locally to your computer: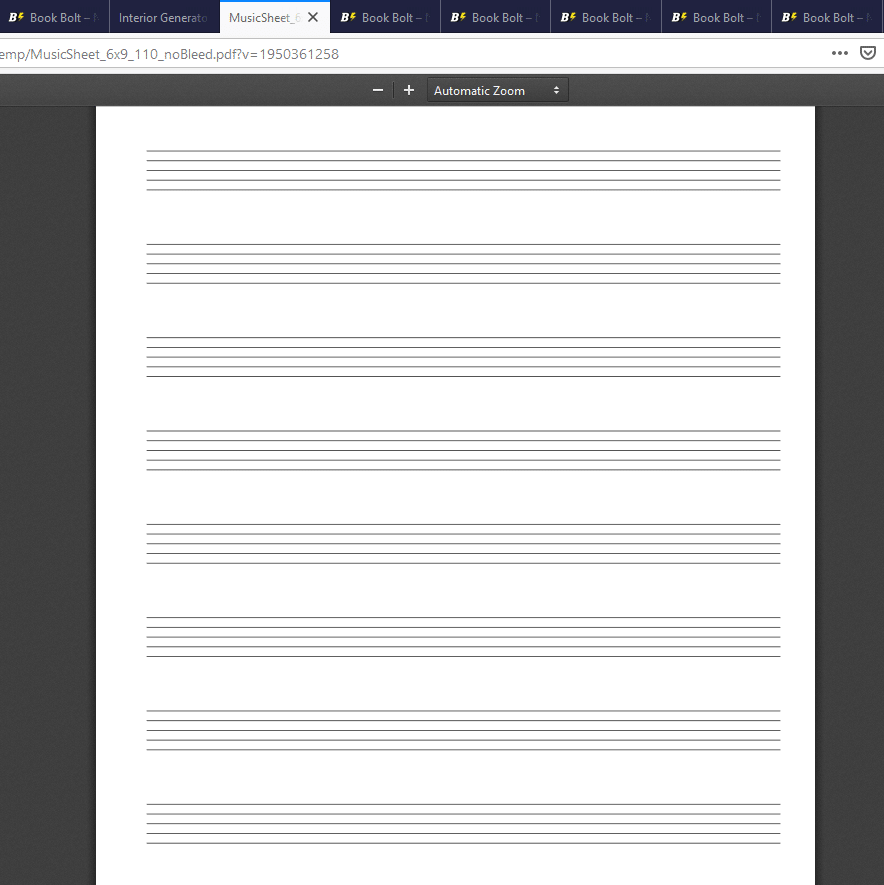 Creating the Cover
The next step is going to the Book Bolt Designer module and create the cover document. Make sure to select the same parameters you used for generating your interior file: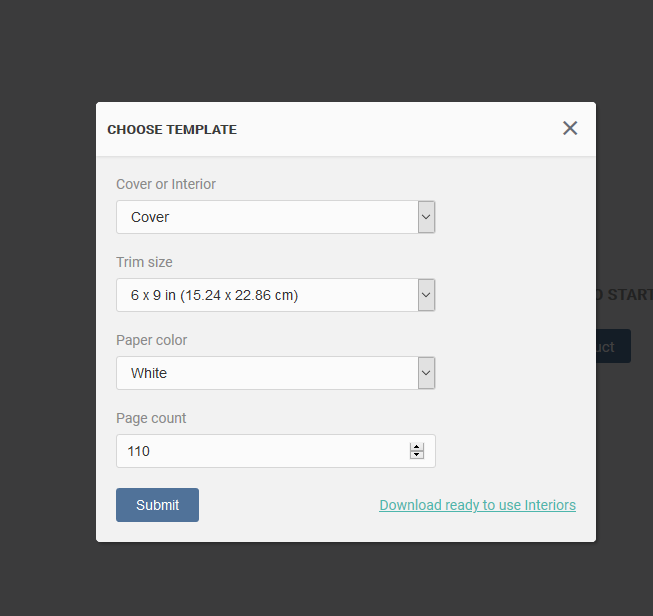 Once you created the cover file, set a background color and upload your T-Shirt design image into the template: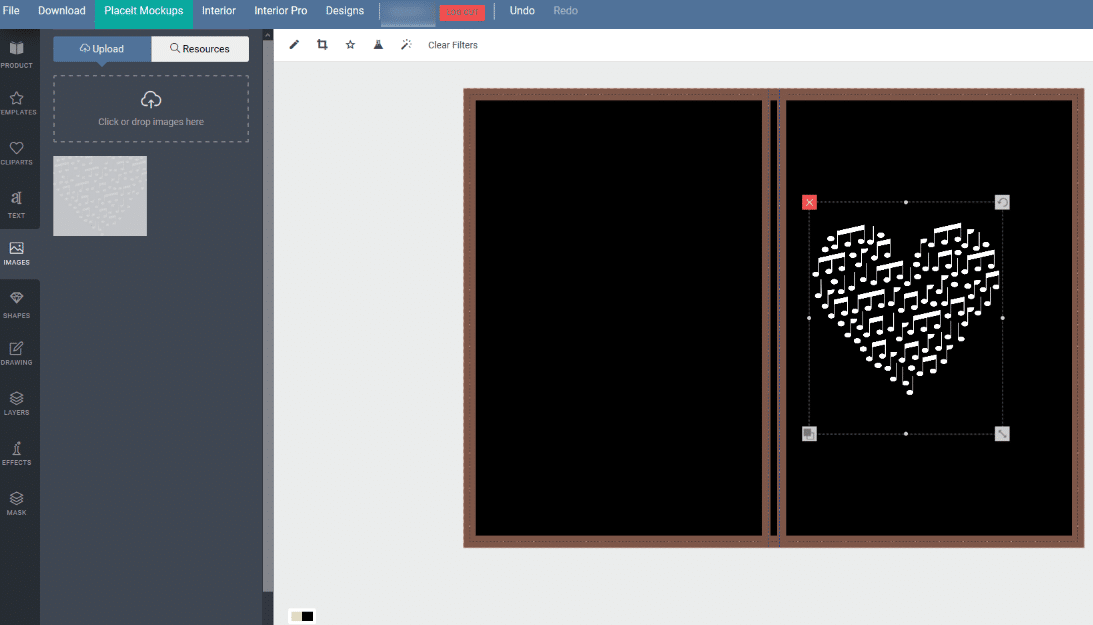 You can take a screenshot of the interior and add a vertical line on the right side of the cover to make it look better and also show what the interior is about. Make sure to also add a title on the front cover (or spine). The title should match what you mean to write in the title box when publishing your book.
Once you're satisfied with the look of the cover, you can go ahead and download it: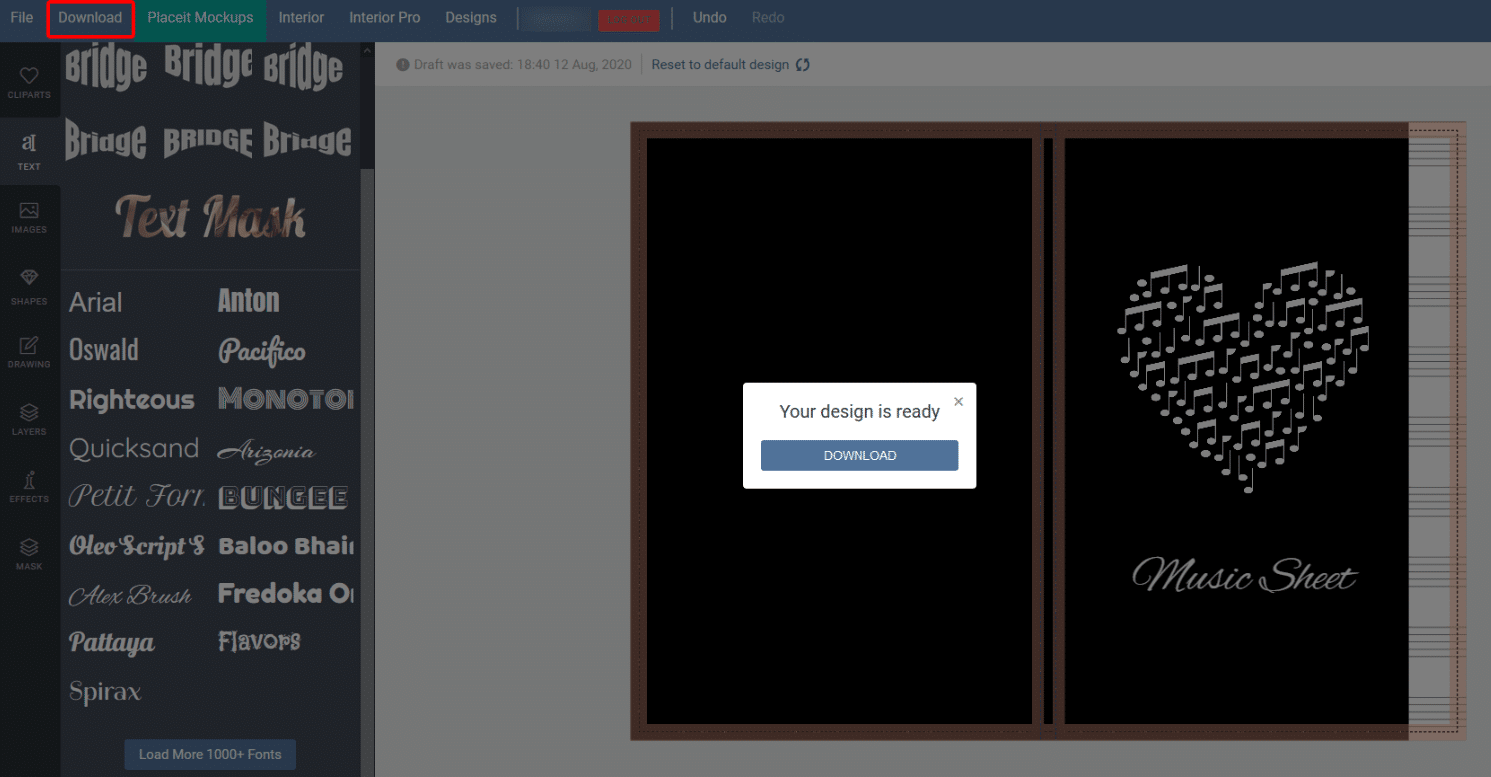 Now you have all the files you need to start uploading your book to Amazon KDP.
Repeat this process with all the interiors you can find in the Interior Generator section, and you will have lots of quality books available for sale using the materials you already have access to – designs from your Print On Demand catalog, and interiors provided by Book Bolt.
Here's another example of a different interior and T-Shirt design combination: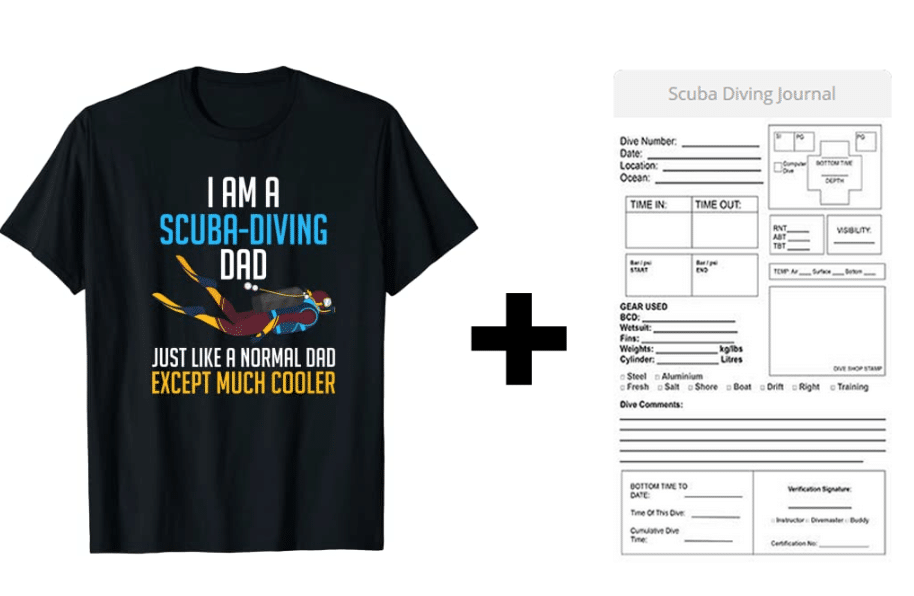 Wrapping It Up
Following the process described in this post makes it very easy for you to take your Print On Demand catalog and use your designs to create another income stream by starting an Amazon KDP business. Book Bolt provides all the necessary tools and materials that will help you get started right away, so there's no excuse for you to not have another income stream.
Good luck out there!