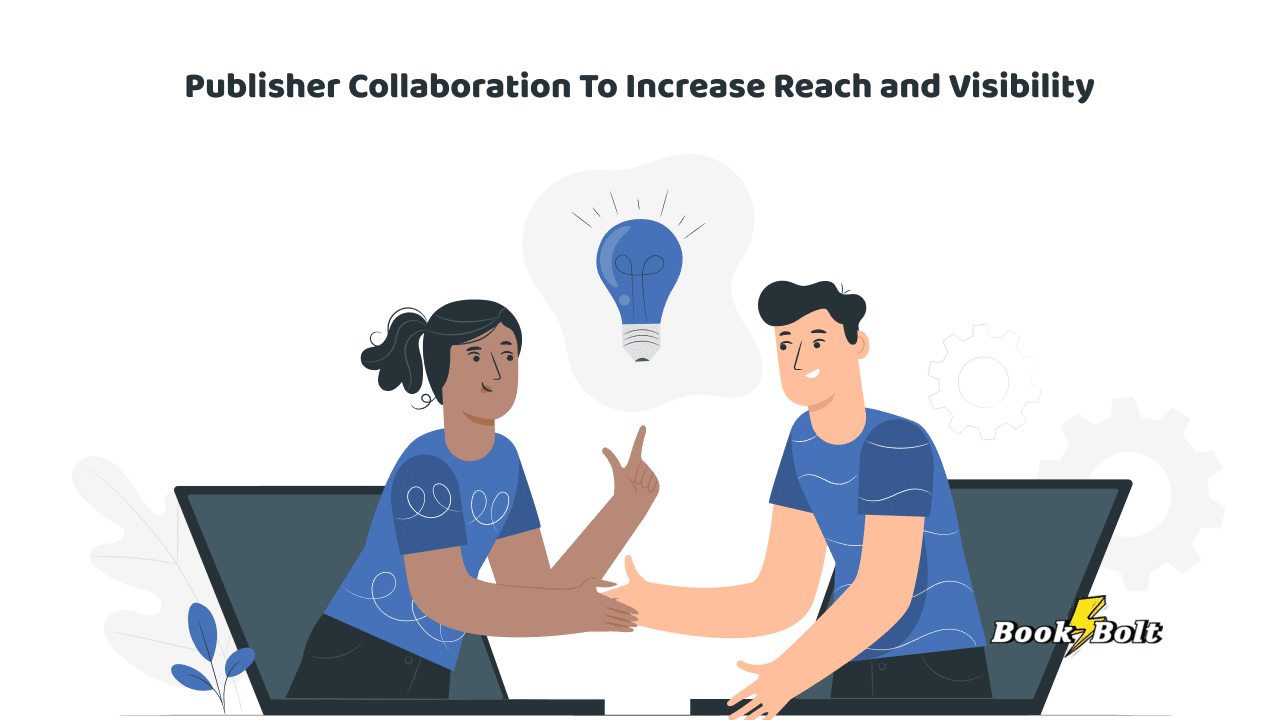 By now, you are aware of the potential of Amazon KDP as an opportunity to share your stories and ideas with the rest of the world. Not only is it possible to publish books with KDP, but there is also the opportunity to work together on projects with other creators and expand your respective reach.
With the popularity and ease of KDP publishing for low- and no-content books, it becomes increasingly more difficult to gain visibility. Partnership and collaboration with other KDP'ers who have complementary skillsets, talents and marketing tactics is a way to gain a competitive edge.
The Proliferation of Books with Little to No Content
Before KDP, "self-publishing" was a pejorative, another way of saying "no-one thinks my work is worth producing." That has changed drastically, as genuine talent is now able to get in front of interested and engaged audiences. It also exposed the gatekeeping of traditional publishing and truly democratized the flow of storytelling.
Within this realm is the subset that includes books with little to no actual content. These books, which frequently center on journaling, planning, coloring books, and other interactive formats, are geared toward audiences that are looking for creative outlets and useful tools.
The ability of low-content books to appeal to a wide variety of interests while also providing a blank slate for individualization is part of the reason for their widespread popularity.
However, its simplicity and low barrier to entry, as well as a sub-industry that raised awareness and an "anyone can do it" culture has created a crowded marketplace. It is here that the advantage of traditional publishers in the form of robust marketing and advertising structures becomes clear. The publishing world was always crowded, but any efforts that made a title stand out increased its sales.
So, whether you're new to low- to no-content KDP publishing or have been with it since its inception and find yourself working harder to raise above the noise, it's never been more important to innovate.
Our suggestion? Alliances over competition. Pool resources with other KDPers

Teamwork Makes The Dream Work
By working together, authors, publishers and illustrators can capitalize on their distinct advantages and produce a product that is both more compelling and more marketable. The following is an effective strategy for navigating this collaborative synergy:
Complementary Competencies
In many cases, the skill sets possessed by authors and illustrators are complementary to one another. Authors give life to the written word by creating interesting content that resonates with readers, whereas illustrators take ideas and transform them into visual wonders. You can produce books with low content by combining these strengths, which will allow you to create books that offer both substance and aesthetic appeal.
Inspiration from Each Other
The act of collaborating gives rise to new thoughts and points of view. The visual elements that illustrators contribute can serve as a source of inspiration for authors, which can lead to content that is more creative and diverse. Similarly, illustrators can find inspiration in the narrative that authors have crafted, which makes it possible for text and visuals to come together in a way that is harmonious. Marketing-savvy KDPers provide objective thoughts on what can sell, even if they can't write a complete sentence or draw a straight line.
Establishing Roles and Responsibilities
To collaborate effectively, you need to divide responsibilities according to each person's particular strengths. Authors are free to concentrate on the production of content, making certain that the text is interesting and pertinent to the goals of the book. After that, illustrators can bring these words to life through the creation of visually evocative pieces that strike a chord with readers. Marketers refine the work into a product that will appeal to an audience most likely to buy.

It Begins at the Concept Stage
Involve your collaborator(s) from the very beginning of the project. This early involvement guarantees that both parties are on the same page and have a vested interest in the accomplishment of the project.
Components That Are Effortlessly Incorporated
The effortless combination of text and images is the secret to the success of low-content books. Participants in a project should coordinate their efforts to ensure that the text and illustrations are complementary to one another. This integration improves the reader experience and creates a unique product that readers will want more of.
Collaborative Efforts in Marketing
The multiplication of people's efforts in various marketing endeavors is one of the most significant advantages of working together. When KDPers collaborate on promotional efforts, they can increase the scope of their reach by combining their respective networks, platforms, and resources. Shared marketing efforts, such as social media campaigns and joint giveaways, increase both visibility and engagement with target audiences.
Branding Collaboration
Develop a shared brand identity for the collaboration that integrates the aesthetics and philosophies of both partners. This unified brand can be extended across a variety of platforms, including book covers, social media profiles, and promotional materials, thereby creating an identity that is consistent, memorable, and compelling to your audience.

A Collaborative Launch Strategy
The day of launch is a crucial one. Create a launch strategy that relies on collaboration and aims to have the most impact possible. This could include hosting virtual launch events, participating in joint interviews, or coordinating marketing blasts to generate interest in your work.
Open and Honest Interpersonal Communication
Communication that is both open and transparent is essential to the operation of a productive partnership. At the very beginning, set clear expectations, deadlines, and roles for everyone involved. The progress of the project can be monitored on a regular basis to ensure that it is proceeding as planned and that any potential problems are resolved as soon as possible.
Let's Toast to Our Collective Victory!
Celebrate the successes of your collaborative low-content book as a team when it receives positive reviews, recognition, or reaches significant sales milestones. A sense of accomplishment and camaraderie can be cultivated through recognizing and appreciating one another's contributions.
The democratization of ideas that Amazon KDP provides is not only a canvas for creative expression but a fertile ground for collaboration of creative thinkers.
Co-promotion is a powerful strategy because it has benefits that extend beyond the project itself; it can strengthen partnerships, broaden the scope of promotional efforts, and instill a sense of shared achievement. As the realm of self-publishing undergoes continuous change, collaboration is emerging as a potent instrument that can be used to amplify success on Amazon KDP.