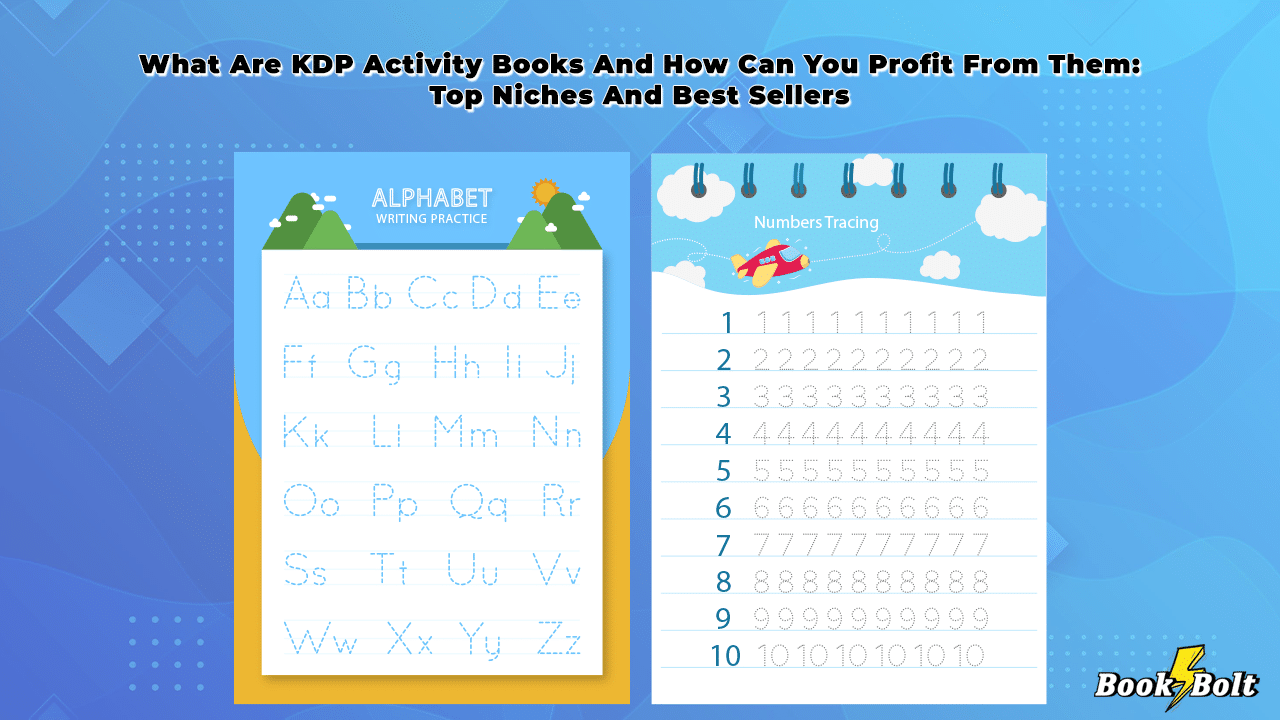 Low-content books on Amazon KDP are a rewarding endeavor. They're a walk in the park to create (especially if you use a sophisticated tool for the job), they're popular among buyers, and could be highly lucrative.
However, not all low-content books are created equal. Over the past few years, one particular type has stood out from the rest – activity books. With more people spending time indoors in search of mind-engaging undertakings, activity book Sellers are now thriving.
Let's see what activity books are all about.
What Are Activity Books On Amazon KDP?
Defining an activity book is a challenge as it could be so many different things. One way to sum up their definition is to describe them as a product that combines different types of games, puzzles, coloring activities, educational activities, and more. An activity book could be a cleverly mashed product of different sudoku puzzles, word searches, connect the dots, crosswords, and more. They could also be a mix of different coloring pages. You can also see them sold as a combo of coloring activities and puzzles that cohabit the same book.
Activity books can be created as a mélange of different educational activities for kids, like learning the letters, practicing numbers, or spotting the differences. They could also come in the form of travel games.
In a nutshell, we can divide activity books into the following categories:
Puzzle activity books – Puzzle activity books include things like sudoku puzzles, crosswords, nurikabe, word searches, hangman, word scramble, missing vowels, mine finder, mazes, and more. They can be targeted at adults or kids and are always a mixture of several types of puzzle-related activities as opposed to one activity, like mazes.
Coloring activity books – Activity books with coloring pages are either entirely focused on coloring activities or a mixture of different things like finding the differences, mazes, riddles, and more. The majority of the coloring activity books on Amazon KDP are targeted at children, although this is not a set rule.
Educational activity books – Educational activity books are designed to help children balance between having fun and learning new things at the same time. They're like eating your veggies and dessert at the same time, which makes them a popular activity book category on Amazon KDP. Some of the included activities could be things like letter tracing, number tracing, problem-solving and more.
Activity game books – Activity books could also host a variety of different games, like travel games, print games, party games, car trip games, brain games, and others.
All of this sounds great. But if you're a Seller looking to profit from activity books, which category should you choose? Let's find the answer by looking at the most popular ones on Amazon KDP.
The Most Popular Activity Book Categories
When looking at the popularity of any type of low-content book on Amazon, it's vital to consider two things – the BSR and the keyword search volume. Why? Because a product's BSR reveals how well it sells, while the search volume of a keyword shows how interested in a keyword buyers are.
We used Book Bolt's Cloud tool to look at some of the best Sellers. We noticed that the majority of the best Sellers from the category are books with puzzles. This didn't come as a surprise. Puzzle books are always in high demand as they're one of those activities that never run out of fashion. Activity books with puzzles also offer the richest diversity as they include a multitude of different puzzle types.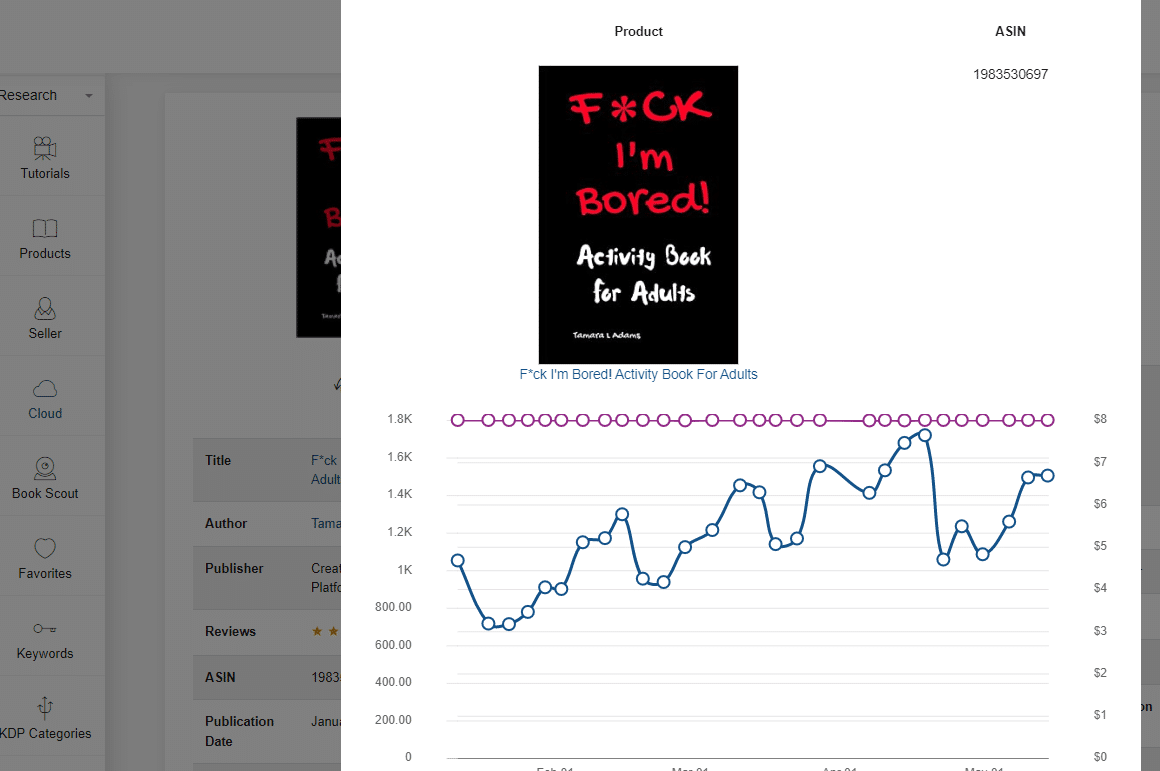 The bestseller from the activity book space comes with the title 'F*ck I'm Bored! Activity Book For Adults'. The listing has a BSR of 1,504 and sells for $8.00. Another example from the list of top performers is the 'Sónic the Hedgehog 2 Activity Book: (New Edition 2022) A Super Fun Sónic Activity Book For Kids Ages 4-8, 3-5 Fun Mazes, Puzzles, Drawing, Word Search, Spot the Difference, Coloring, Cut-out & More' title. This is another puzzle-inspired activity book that has a BSR of 8,788 and is priced at $6.99. But that's not all.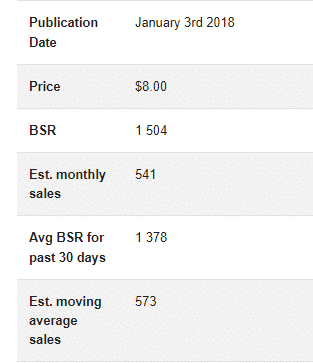 We also looked at the keyword count section in the Cloud search results. This section reveals the most popular keywords that best-selling listings rank for and how many listings they've been used in. Some of the most popular keywords included 'puzzle', 'word', 'mazes', 'dot', 'search', 'puzzle', 'sudoku', and 'dots'. This bolsters our theory and puts activity puzzle books on the top of the list of most popular activity book categories on Amazon KDP.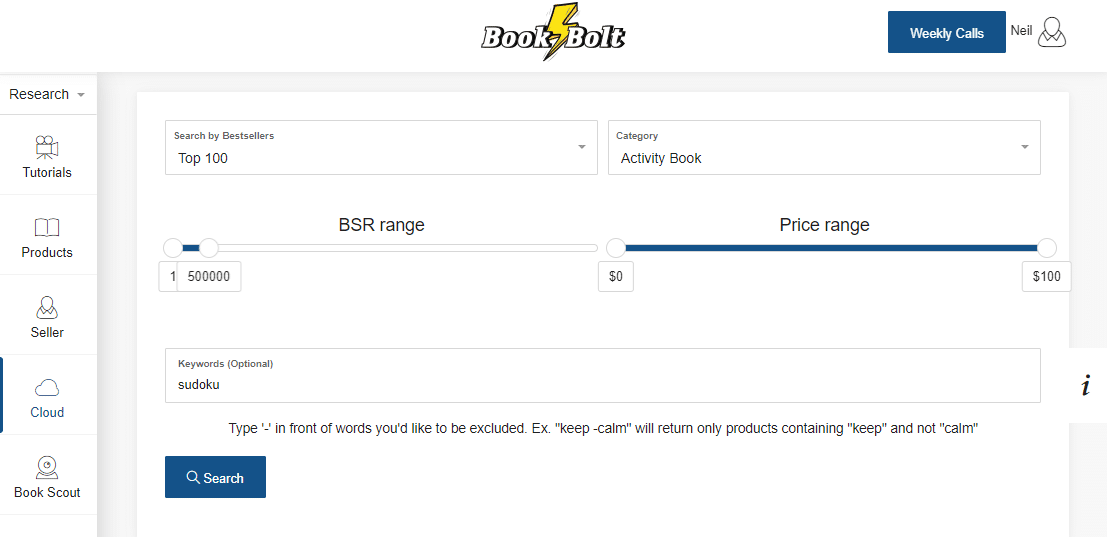 The Top Themes And Niches In The Activity Book Category
Just like any other low-content book category, activity books can be niched down and created for specific audiences. If you've read some of our previous posts, you've probably noticed that niches are a tenet that will shorten the distance between you and high sales volumes.
Niches empower you with a competitive edge and help you reach a specific audience.
When it comes to activity books, some of the most popular niches and themes include:
Kids – One of the most popular niches in the activity book sector on Amazon KDP is the children's niche. Activity books are a great fit for kids as they can help encourage their curiosity, attention to detail, ability to solve problems, and more. The majority of the bestsellers in the category are targeted at kids and have playful and colorful book covers.
Age-specific – If the kids' niche won't do the trick for you, a lot of Sellers are also targeting specific age groups with activity books. For instance, the second bestseller in the category is the 'Dot To Dot Books For Kids Ages 4-8: 101 Fun Connect The Dots Books for Kids Age 3, 4, 5, 6, 7, 8 | Easy Kids Dot To Dot Books Ages 4-6 3-8 3-5 6-8 (Boys & Girls Connect The Dots Activity Books)' listing. We can see specific age niches here, indicating that the product is very precise and accurately targeted.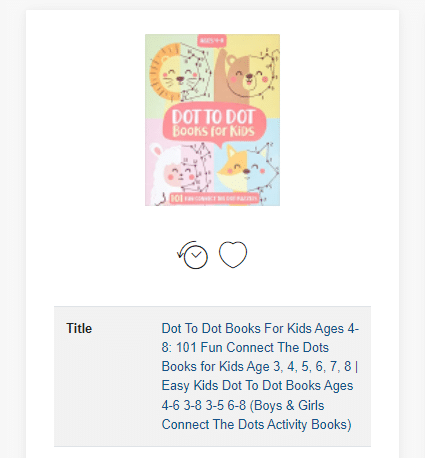 Medical conditions – A profitable niche for activity books is also the one related to medical conditions. Activity books can help calm the mind and are perceived as a stress-relief solution. This is why we can see top-performing products like stroke recovery activity books and anxiety activity books.
Sports – You can also see a lot of sport-related activity books among the top Sellers. These include titles related to baseball, golf, football, and more.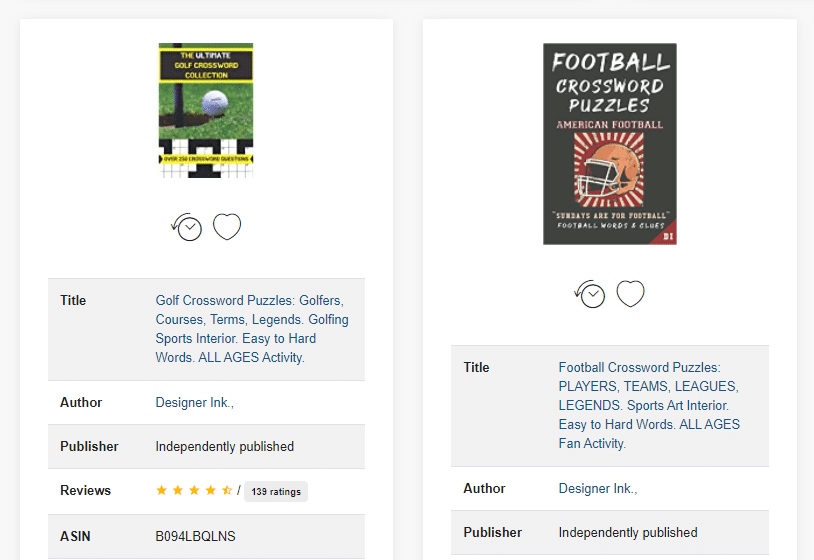 A Peek Into The BestSellers In The Activity Book Space
To understand what works best in the activity book space, it's worth exploring some of the best sellers from the category in more detail.
Let's look at one example that we mentioned earlier, the 'Dot To Dot Books For Kids Ages 4-8: 101 Fun Connect The Dots Books for Kids Age 3, 4, 5, 6, 7, 8 | Easy Kids Dot To Dot Books Ages 4-6 3-8 3-5 6-8 (Boys & Girls Connect The Dots Activity Books)'. The product has a BSR of 3,771, a price of $7.98, and generates around 474 monthly sales. But what makes it so successful?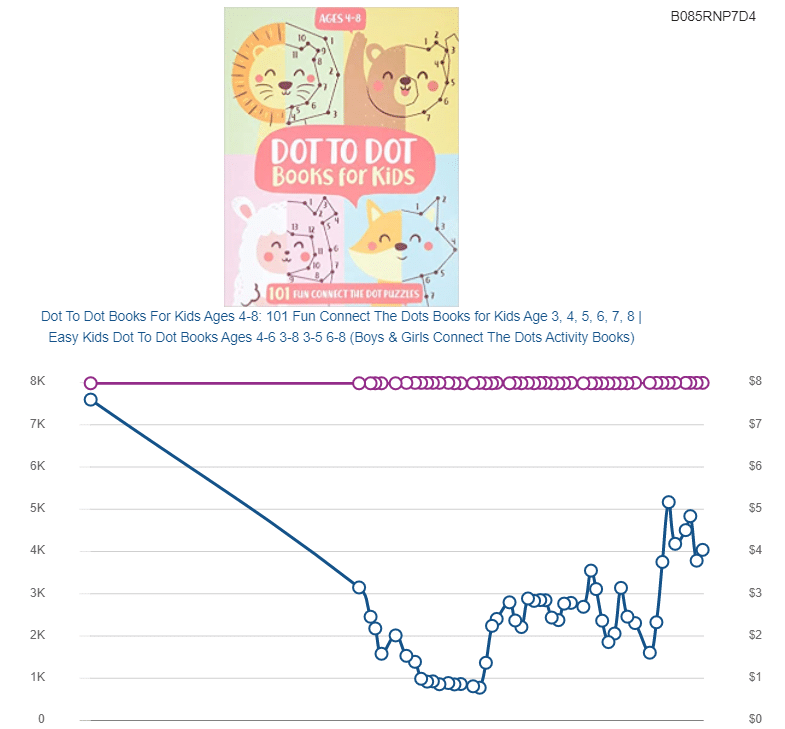 For starters, it's extremely well-niched, designed specifically for certain age groups. The title is optimized with highly searched keywords like 'dot', 'connect the dots', and 'activity books'. The description is detailed and informative. The book cover is playful and uses catchy colors that instantly trigger a response from the target audience. The price is close to the average price in the activity book category, which is $8.68. All of these factors make this product extremely successful.
The next example shares some of those characteristics. The 'Let's Play I Spy Vehicles: I spy Fun Picture Puzzle Book for 2-5 Year Olds girls and boys Adding Up Book, Interactive Picture Book for Preschoolers & Toddlers (Vehicles Activity Book)' is another high-scoring listing that sells for $9.00 and has a BSR of 5,990. The Seller can expect around 443 sales per month from this listing. Again, the product is targeted at kids. The title is optimized to include keywords like 'puzzle book', 'interactive', 'preschoolers', and 'toddlers'. It's aimed at a specific age group. The cover book's theme, in this case, is related to a particular area, namely construction.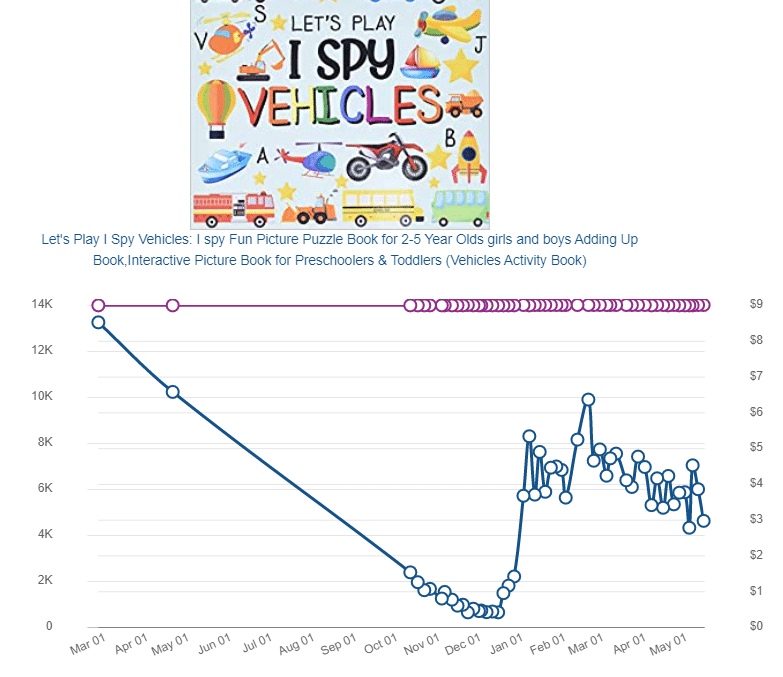 Book Bolt Note: Be careful with using the word "I Spy" as this is a popular brand. If you create a book in this niche, use a different keyword.
The listings we analyzed have ticked a lot of boxes in terms of optimization and niching down. It's no surprise that their positions are among the overachievers.
Tips For Creating The Ultimate Activity Book Strategy
By looking into some of the success stories of activity book Sellers on Amazon KDP, you've probably already spotted some recurring patterns. Let's wrap up what we've looked at so far into practical tips that you can use to create a money-making activity book strategy.
Niche down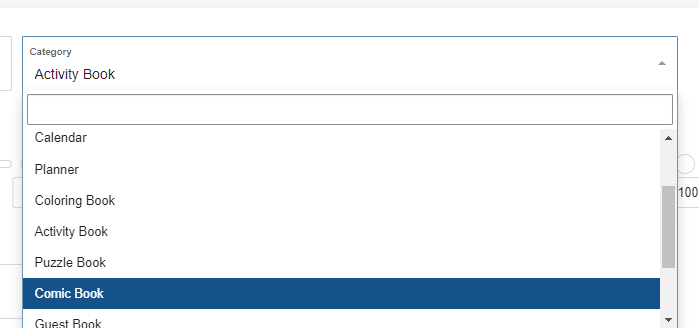 The first thing you should do is choose your category. Select a category that is popular, yet not too aggressive in terms of competition. Once you've made your choice, niche down even further and design your activity book around a certain niche or theme. You can use Book Bolt to discover some of the popular niches, like the ones we've listed above. The more niched your product is, the higher chance you have of standing apart from the competition and attracting your audience's attention.
Choose a specific audience
This brings us to the next point. Make sure your activity book is designed for a specific audience. Your audience could be more general by targeting adults, kids, or perhaps boys or girls. However, the best performers from our research took things to the next level. Successful Sellers target age-specific groups. This enables them to make their listings more visible to these audiences, increasing their likelihood of scoring more sales.
Optimize with keywords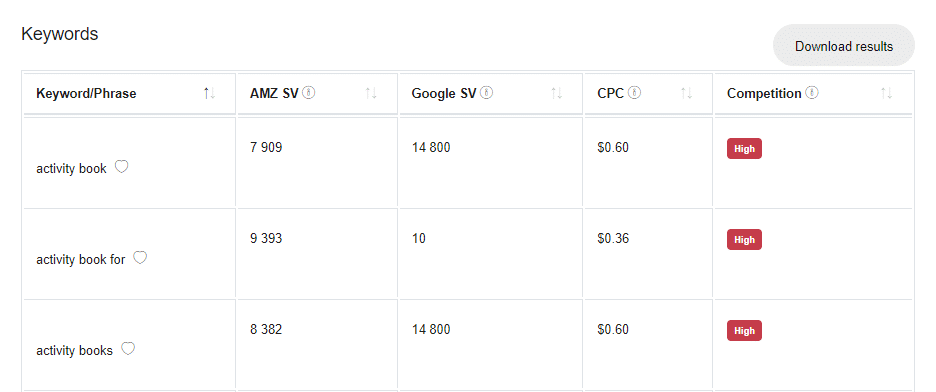 Use keywords to your advantage. Even the greatest activity book won't make it unless it's visible to users on Amazon. The only way it can become visible and rank high is through the use of keywords. Start with keyword research on Book Bolt. Make a list of the keywords that are relevant for your product and popular among buyers. Use them in your listing title and listing product. This will help you gain more exposure and attract more customers to your product.
Price your product right

Pricing should never be neglected. Although there are different types of pricing strategies, decisions should always be made on stable ground. Explore how your competitors are pricing their listings. Check if there are any major price differences among the different activity book categories. Remember that it's equally bad to underprice your listing as it is to overprice it. The best recommendation is to stay somewhere in the middle. This will enable you to remain competitive, yet reach the profits you're after.
In Conclusion
Activity books are, without a doubt, one of the most interesting low-content book categories on Amazon KDP. With a ton of opportunities to niche down and diversify your portfolio, you could truly enjoy fruitful results. All you have to do is lay the foundations and create a profit-making strategy that you can rely on.
By using Book Bolt, you can make informed choices and come off with flying colors.