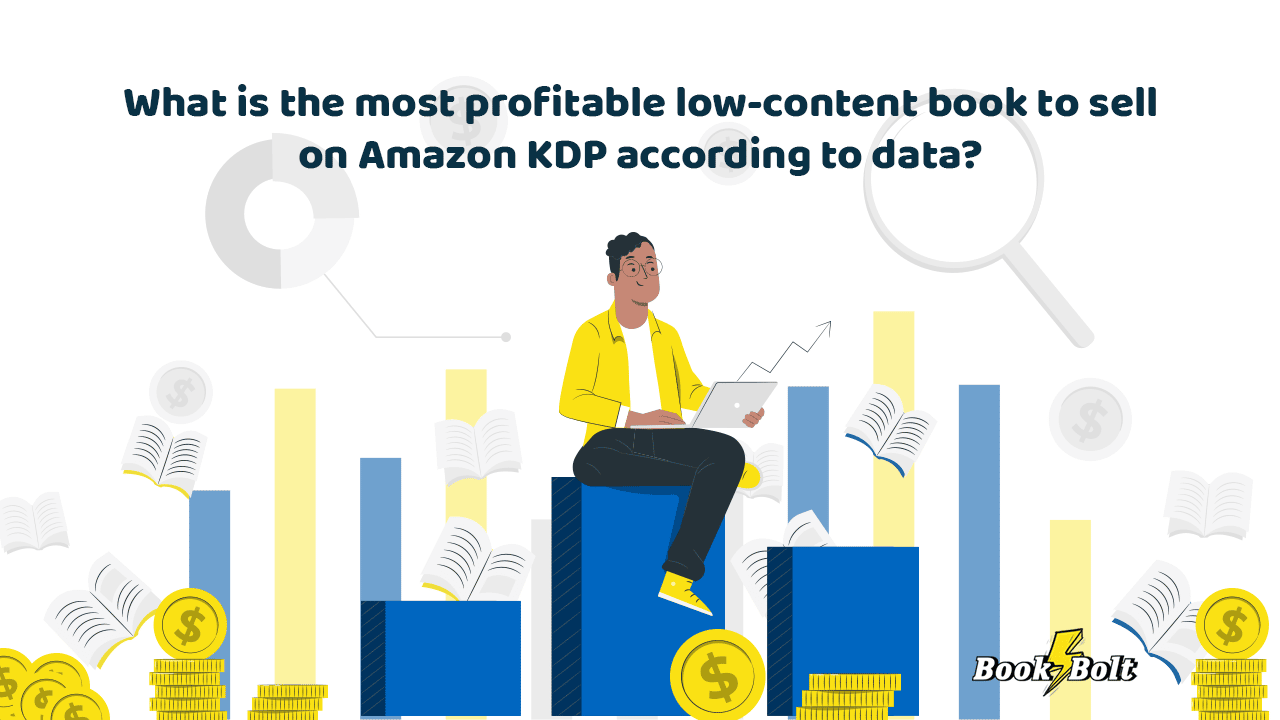 Amazon KDP offers an amazing way to substantiate and expand your income through a low-content book side gig. Having said that, one of the most urgent questions we get asked is which category of low-content books will net you the most profit.
With the help of Book Bolt, we prepared a guide to help you decide on the types of low-content books to sell. We also look into the profitability of related niches and sub-niches and provide tips on how to maximize your sales.
Let's begin.
The different types of low-content books ranked in terms of profitability
Using Book Bolt's "Products" module in conjunction with the Amazon KDP royalties calculator, we explored three categories of low-content books and categorized them as most and least profitable.
In descending order, these are:
1.   Coloring Books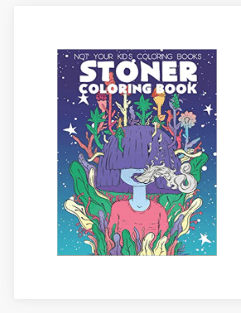 Doing a general search for "coloring books" brings back a list of the top 100 listings in this category. One of the best-sellers is an adult stoner coloring book that has sold 360 times at the price of $7.99. In terms of royalties, this translates into $2.64 per product sold. Profitability-wise, we are looking at $950.40.
2.   Activity Books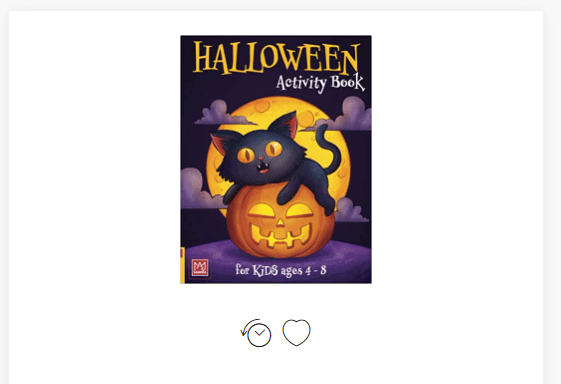 In second place we have activity books. The highest selling merchant of such books has made 431 sales at a price of $6.99 each. This means that royalties for this product are $2.04. In terms of profitability, we get $879.24.
3.   Puzzle Books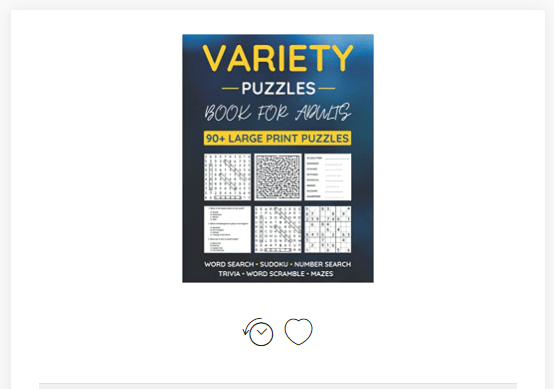 With the help of Book Bolt, we also did a search for puzzle books. We were able to establish that the top seller in this category has made 342 sales at a price of $6.99. Royalties for the highest selling product result in $2.04, giving us profitability of $697.68.
What emerges from these levels of profitability is that you have the potential to earn nearly $1,000.00 from each book sold. As long as you choose a category and niche that is profitable.
Which niche does each top-performer fall into?
In order to understand the relation between a product type and its profitability, one must also look at the niches that the bestsellers occupy. After all, the type of book cannot be the only characteristic that drives sales.
And so, the next step of our research is to explore the niches that have contributed to the product type's profitability.
Coloring books for adults and seniors
In the coloring books category, the highest-grossing bestseller is positioned in the adults coloring book niche. From the title, we can infer that the book is positioned in the "stoners" sub-niche made up of marijuana users.
Further examples of successful niches in this category include coloring books with a minimalist theme or those with a large print. The latter is likely aimed at adults who have difficulties with their eyesight. This can be generally attributed to senior citizens, which is a large audience in itself.
Activity books for kids or adults, focus on compilations
As for activity books, there's clear competition between activity books for children (young girls in particular) and books for adults. This distinction is critical to be aware of irrespective of whether you're offering coloring, Sudoku, dot-to-dot, or word search activities.
The reason for this is that each of these activities is popular. However, a combination of several popular activities appears to be a winning strategy for sellers who wish to target this niche.
Sudoku puzzle books, focus on compilations
Finally, we reach puzzle books. Niches that seem to dominate the marketplace in terms of profitability include Sudoku and crosswords, as well as combinations of both.
Interestingly enough, the senior citizens niche once again comes to the fore here with large print books making an impressive amount of sales.
What has made these book types profitable?
We will now explore some of the core strategies that sellers have employed to achieve their levels of success on Amazon KDP.
Clever segmentation
When examining the success of these books in terms of their profitability, it becomes apparent that the sellers have clearly identified and aimed their books at a certain target audience.
The top-selling coloring book for adults at this moment in time specifically caters to adults who enjoy consuming marijuana. The top selling puzzle books are made of large print to cater to male and female senior citizens. Meanwhile, the top performing activity book is generally aimed at young girls who are interested in weddings. This is a clear signal of correct audience segmentation and an impressive effort made to niche down.
Strong principles of design

As for book covers, the top-performing listings in the three categories mentioned above use the principle of hierarchy in their designs. This means that titles are bold and large and appear greater than the subtitles. This is a natural progression for the eyes to adjust to the heading first followed by the subheading.
The color palette used directly matches the target audience. For example, successful activity books aimed at young girls use purple and pink, whereas puzzle books for senior citizens feature neutral blue, gray and black hues with bold colors for titles to grab attention.
What's also important is that all of these books contain some form of preview of what's to be anticipated in the book. Whether an activity or a crossword puzzle, the audience immediately knows what to expect inside.
Think of this as managing expectations. It's an important way of addressing an audience's needs.
Intelligent pricing
We also looked at page numbers in conjunction with pricing, which are both critical factors in working out royalties and profitability. It can be said that nearly all of the top sellers not only priced around the average, but also provided appropriate page counts to cater to their audiences.
A young girl's attention span can generally be assumed to be less than an adult. Therefore, the 74-page activity book for young girls is appropriate for this audience, whereas the 102-page puzzle book means that adults will be able to enjoy the value of a larger sized book that much longer.
All in all, it's a matter of considering every aspect of your offering as a cohesive whole that's going to make the difference to your low-content book side gig.
Our advice to sellers seeking to pursue profitability
Based on our findings, the low-content book category has a lot of potential for profitability, especially if you are targeting coloring books aimed at adults. A clear differentiation between different age groups is crucial. So is selecting the right fonts, typefaces, and designs to ensure your cover stands out from the competition. Furthermore, you will want to ensure you price your low-content book under the $10.00 average or in the region thereof to help you capture a wider audience.
Title and description optimization are a must, and this is where your keyword research will come into play.
Luckily, with Book Bolt this becomes child's play. With a few clicks of a button, you have millions of insights at your fingertips.
For example, say that you have a coloring book for adults that you'd like to get to market. The most important keywords you should utilize include "coloring book" and "for adults". However, do not make the mistake of thinking about the rest of the title and description as mere details. By using high search volume, low competition keywords to accurately describe your low-content book, you'll be much better positioned to earn a profit.
Final remarks
There's no guarantee that if you get into a profitable niche you will achieve the same levels of success as other sellers. To do that, there are some essential strategies that you should consider.
These strategies are common among the bestsellers and they should help guide your efforts when creating your next low-content book. Whether it's an accurately optimized title with a detailed description, a proper segmentation of your target audience, clear and convincing cover designs, or the aspect of pricing intelligently – each component should be looked at holistically.