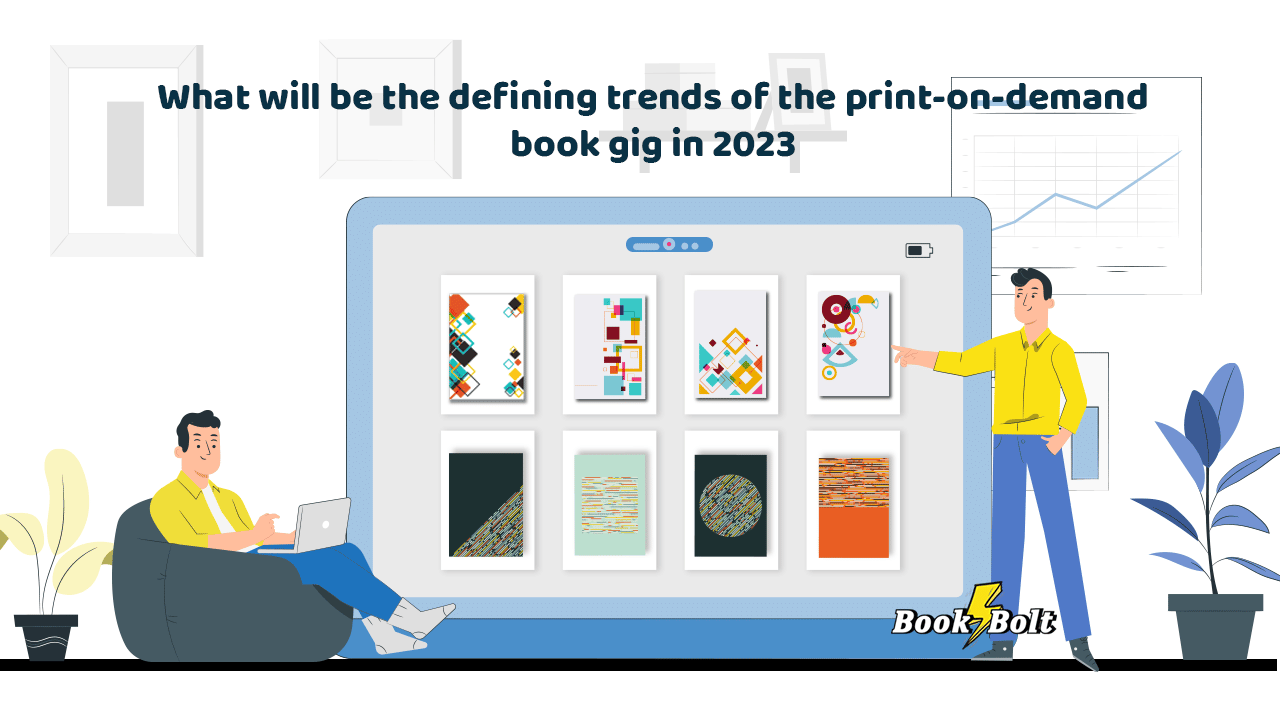 Since its official birth in the 1960s, the print-on-demand (POD) industry has evolved into an attractive money-making opportunity for intrepid creators. With platforms like Amazon KDP, sellers can quickly popularize their books without worrying about the costs of materials, production and storage.
And although there are set practices that determine your success, the market is dynamic. It can change quickly, and requires you to be on your toes. Undoubtedly, the best way to stay ahead of the pack is to be aware of the current and upcoming trends.
In this article, we'll help you get off to a promising start on Amazon KDP in 2023. We'll analyze the print-on-demand trends that defined 2022 and introduce those that are expected to prevail this year.
The trends that defined 2022
If you were an active participant in the POD book space last year, you may have noticed several essential trends dominating the industry.
Although the world slowly started recovering from the COVID-19 pandemic, social distancing and economic consequences were still factors for both consumers and booksellers. Print book sales continued rising as such products provided an escape from reality and promised quality time indoors. In 2022, 65% of American adults have read a print book, while nearly 40% confirmed they prefer real books over e-books or audiobooks.
At the same time, low- and no-content books in particular boomed. For instance, products like self-care journals, coloring books, and puzzle books were among the top-sold categories. They offered consumers the ability to recover mentally, focus their thoughts, and heal from the effects of a global pandemic.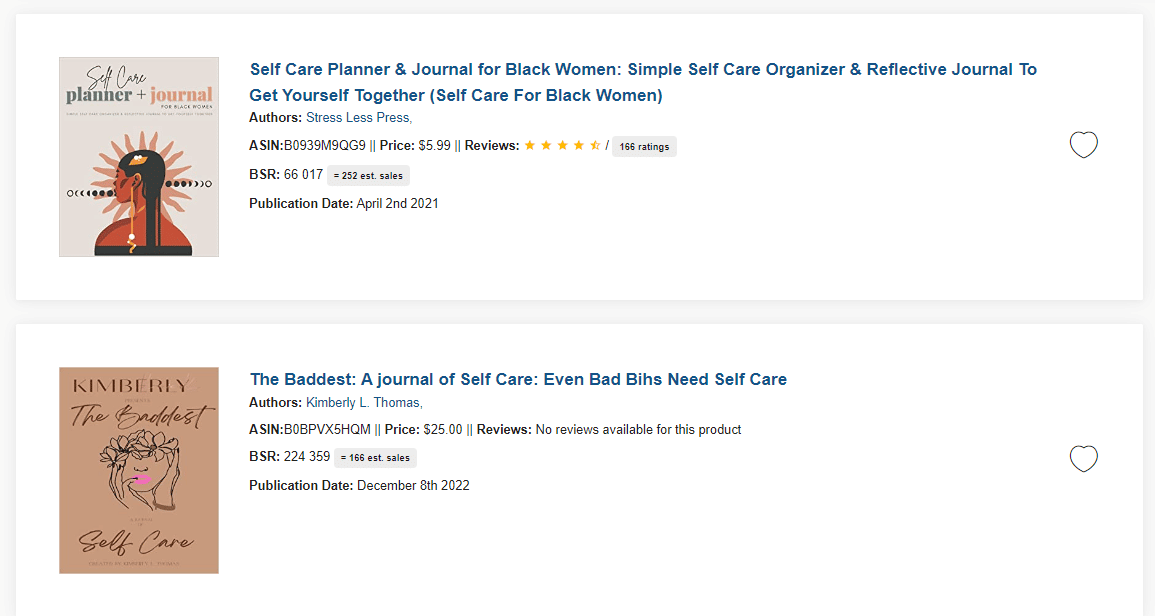 On the other hand, print-on-demand books were an attractive profit-making avenue for sellers. Economic uncertainties resulting from the pandemic meant that spending on physical locations, resources, and processes was a risky endeavor for beginners. Solutions like Amazon KDP offered those looking for a fruitful side gig the perfect answer, making print-on-demand more attractive than ever.
Furthermore, the pandemic also resulted in more people shifting towards remote work. As a result, online browsing and time for POD book creation increased for shoppers and sellers.
Another important trend in 2022 was print-on-demand book customization. The personal factor has been on the rise for several years, with buyers actively searching for products that can perfectly match their individuality. For low- and no-content books, this meant providing a space for writing the user's name on the product or perhaps flexibility in the book interior.
The trends expected to define the industry this year
If you were an active low- and no-content seller on Amazon KDP last year, chances are that you've witnessed some of the abovementioned trends yourself. Ideally, you'll have capitalized on them and enjoyed satisfactory profits. But if you'd like to continue your growth as a POD bookseller, you'll need to start preparing for 2023.
As mentioned, the market is truly dynamic and changes at the speed of light. This year, there are new trends shaping the industry. The sooner you find out about them, the higher the chances of adapting your strategy and gaining a competitive edge.
Here are the top trends we expect to see in the POD book market in 2023.
Personalization
Just like in 2022, personalization is expected to continue being a vital factor for print-on-demand low- and no-content book success. In fact, personalization is expected to be one of the most important requirements in the e-commerce space in general.
Shoppers are increasingly searching for products that they can tailor and add authenticity to. With low- and no-content books, there are several ways to achieve this. You can make the book title customizable by adding empty sections that can be filled out by the user. Alternatively, you can be creative with the interior.
For instance, allow the buyer to organize the different elements inside a journal or planner. This is best done by creating separate boxes or sections without a title. The user can structure these sections as they see fit, adding titles and descriptions where possible.
Book promotions
Another expected trend in 2023 in the POD space is related to book promotions.
Following the unstable political and economic conditions globally, most parts of the world are experiencing a rise in inflation. In other words, there is a vivid price growth across different industries due to the higher expenses for resources and materials.
In the print-on-demand book industry, this could lead to several developments. Platforms could start charging more for the production of POD books, there could be changes in royalty structures and more.
And so, in a market where prices increase overall, promotions and discounts do indeed leave an impression.
In other words, shoppers are likely to pay more attention to price in 2023 as opposed to 2022. If your pricing strategy permits you to offer book promotions or deals throughout the year, chances are that you'll be rewarded with more popularity and higher sales numbers. Of course, promotions shouldn't put your bottom line at risk. They should be intelligently applied, potentially leading to higher earnings in the long term.
AI solutions
Artificial intelligence is another popular topic in the print-on-demand book industry. Solutions like ChatGPT are quickly attracting people from different fields of life. In the POD business, this means that book creators can now use such tools to quickly generate content for low-content books.
ChatGPT and other similar tools significantly reduce the time necessary for creating content. In the blink of an eye, the program can produce engaging and high-quality text. As a bookseller, you can conveniently use this text for your book covers and interior.
If content creation for your low-content books required hours or days before, this year you can reduce this time to minutes. How does this influence your performance? Well, for one, it means you can produce more low-content books in less time. This can help you diversify your portfolio, test different niches with minimum effort, speak to diverse audiences, and multiply your earnings.
New advertising channels
Last but not least, to see your sales skyrocket in 2023 you'll need to be aware of the trending ad channels. Even if you're relying on Amazon KDP for generating sales, marketing and advertising are still on your agenda. While some sellers prefer to spend on Amazon Advertising alone, others explore off-platform avenues, too.
A multi-channel advertising approach is often considered more successful. Why? Because it exposes your low- and no-content book products to a wider audience. It also enables you to create loyal databases of interested users across different platforms.

While Instagram and Facebook were perhaps the two most popular advertising channels outside Amazon in 2022, in 2023 TikTok is expected to turn into the dominating platform to advertise on. During last year's second quarter, TikTok surpassed 1 billion monthly active users, which is a tremendous growth. By creating TikTok content for your low- and no-content books as an Amazon KDP seller, you can grow your popularity and attract more visitors to your listings.
In a nutshell
Overall, 2023 is about to expose us to a set of unfolding trends that are bound to reshape the way the print-on-demand book business functions and develops. With AI solutions, new advertising opportunities, and specific e-commerce preferences on the rise, low- and no-content booksellers must adapt. And knowing about these trends on time will certainly put you in an advantageous position.
Combined with insights from business intelligence tools like Book Bolt, these trends can turn your Amazon KDP side hustle into a success story.