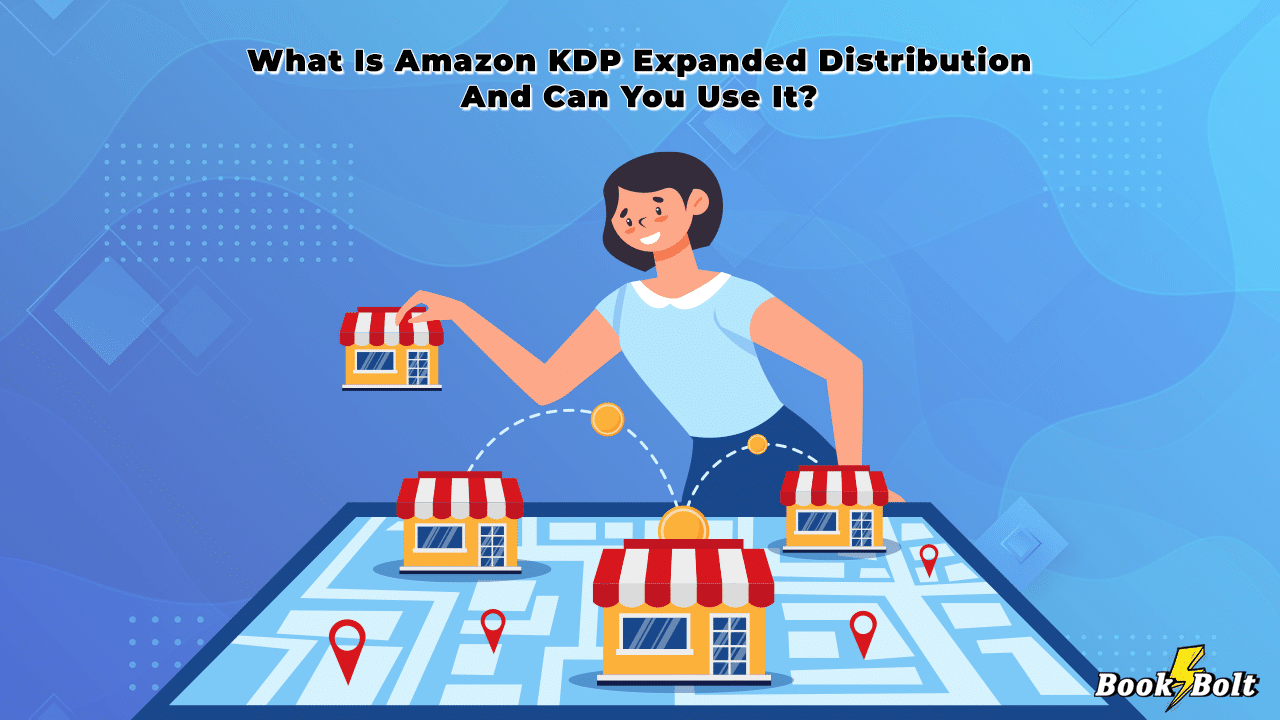 There are around 33 million books on Amazon and research indicates that approximately 70 new books are published on the marketplace every hour. These are staggering figures, especially for a book Seller. The reason for the popularity of the Amazon marketplace is that it is simply, and without a doubt, one of the largest platforms for independently published work.
When Amazon made self-publishing available in November 2007, few could have predicted the success of this venture. And today, over a decade later, we're still seeing huge demand for e-books, paperbacks, and hardcovers. Through its print-on-demand platform, called Kindle Direct Publishing (KDP), Amazon enables book Sellers to reach a much wider audience. And this has been made even more prolific through the platform's Expanded Distribution.
But what is Expanded Distribution and how does it apply to low-content books? We take a closer look.
What Is Expanded Distribution?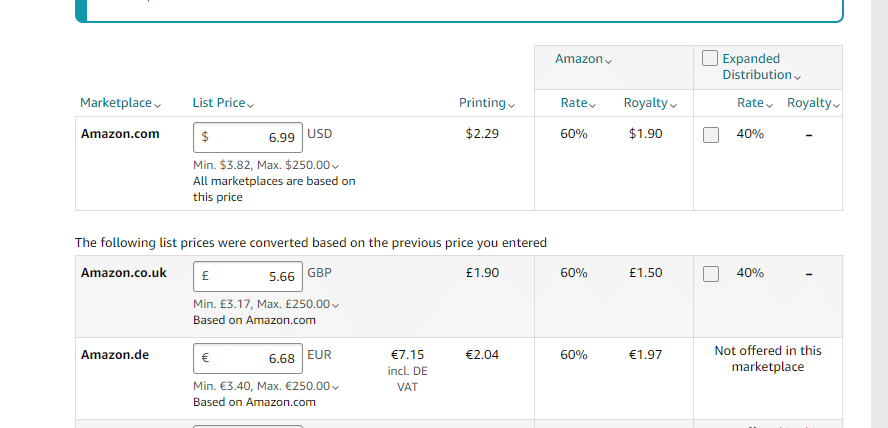 When a book Seller enters their book's metadata, publisher information, price, etc. on the Amazon KDP platform, there's usually a checkbox called "Expanded Distribution" for paperbacks. So what exactly is that? In essence, it's an offering by Amazon, in partnership with Ingram Spark, to distribute paperback books to libraries, academic institutions, online retailers, bookstores, and others across a number of territories across the world.
One of the main elements of this is that it literally expands a Seller's distribution options, although there are some drawbacks, which we'll get into below. Further to this, Amazon works with various distributors of books who do not necessarily approach the publisher or author to sell their books. This is because purchasers of such books typically work with resellers as opposed to directly with the source of the publication.
In What Cases Is Expanded Distribution Applicable?

So, when can you use Expanded Distribution? Firstly, it must be noted that it's applicable to paperback books only – hardcovers are not allowed. Secondly, it's available for Sellers who sell through the Amazon.com (US) and Amazon.co.uk (UK) marketplaces. Finally, and most importantly for low-content book Sellers, it excludes a number of low-content books (if not most).
Eligibility
Keeping the above in mind, in order to be eligible for expanded distribution, your paperback can either have an ISBN which you have purchased or one that's been assigned by KDP; your book's ISBN must not have been submitted for distribution through another service; and your book must fall within the parameters of the permitted trim sizes, ink, and paper types.
Benefits
As for the perks of Expanded Distribution, it can be argued that it offers an additional source of income to paperback book Sellers. While the 40% royalty rate can appear less than ideal to some Sellers, others may consider it another route to revenue gains as they forego the higher costs of distribution that they would take on themselves and thus reap fewer royalties.
You can also take advantage of the fact that distribution is made available to a number of territories (around 40 global territories, although this number is in a state of flux).
Finally, it enables academic institutions, libraries, online retailers, bookstores, and others to place their orders of your book. This can potentially grant you access to a wider audience.
Disadvantages
However, Expanded Distribution is not without its drawbacks. For example, as opposed to Amazon's attractive royalty rates of around 60%, with Expanded Distribution, you'd only make around 40%. This is the percentage on the book's list price, which is effective in the distribution channel at the time of purchase. This is because the royalties are calculated by subtracting printing costs, applicable fees, and "any withholding".
In addition to this, Sellers have fewer options when it comes to the book's actual manufacturing. This means you can choose from only around 15 trim sizes, and there are other limitations in terms of paper thickness and color shades.
A further disadvantage relates to the timelines. It can take between six and eight weeks to get your book available to your audience. And, as mentioned before, it's only available for paperback books with hardcovers excluded. Also, important to keep in mind is the fact that this offering is only available for the Amazon.com and Amazon.co.uk marketplaces at this stage.
Finally, and perhaps most importantly, some (if not most) low-content paperback books are excluded from such distribution. Examples of these include paperback journals, notebooks, planners, calendars, agendas, organizers, or other similar works.
Our Advice For The Way Forward
Books that have higher content such as text and images may be allowed on Amazon's Expanded Distribution. But, the most important thing for low-content book Sellers is that this option will no longer be available to them through their Amazon dashboard. Amazon itself will be able to see if your book is in the realm of planners and organizers. As a result, they will remove it themselves even if you ticked the "Expanded Distribution" box. Hence, Sellers of low-content books are encouraged to market their products extensively on Amazon and through their social media channels to influence sales. This can also be done through the paid advertising option.
Wrapping Up
Expanded Distribution is a service available to authors who sell paperback books and who would like to see their books get more exposure through the use of multiple different distribution channels. However, although in the past low-content book Sellers could make use of Amazon's Expanded Distribution service for their paperbacks, this option is no longer available to them. Therefore, there's one less channel for distributing your products and consequently it's advisable to invest in paid advertising and in trying to rank higher on search results to get more exposure to your books. This can be done through listing optimization.
One way of optimizing your listings is to ensure that your keyword research is as thorough and accurate as possible.
This can be achieved by using Book Bolt's various modules.
Whether you choose the Product or Seller Search, the Cloud module, Book Scout, or anything else – Book Bolt is there for you at every step of your journey. Going for only $9.99 per month, this is the smallest investment you can make in your low-content book business, while ensuring that you get the most benefits out of your sales efforts.