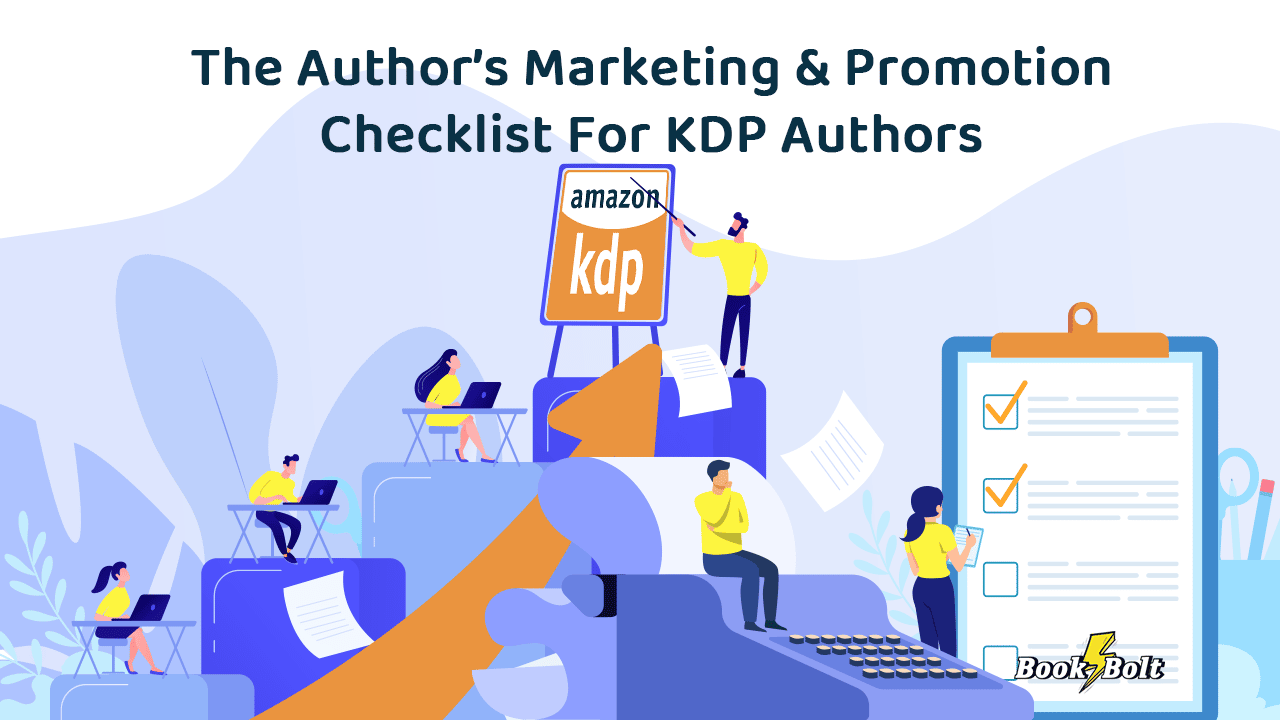 So you have spent numerous hours writing the ideal book. You've put all of your heart and soul into this creation and you just know readers are going to love it.
Nevertheless, months go by with only a handful of sales. No matter how well written your book is or how much work you put into it, if no one knows about it, they won't read it.
Marketing is crucial for new or self-published authors (which you are about to be), but it doesn't have to be that difficult. You can stay organized and do your best to promote your book to more readers by using some kind of a list.
The promotion of your book on Amazon KDP can be considered as two separate sections: before and after your launch. Although you want to market constantly, there are various tactics you can use, based on where you are in the process.
Know And Articulate Your "Brand"
To effectively pinpoint your target audience, you must have a brand as an author; what is it that you write? What kinds of stories will you be known for creating? Additionally, you must be able to develop and sustain relationships with this audience after you've discovered it.
Consider asking yourself: What genre do I write in? What is my personal background? For whom am I writing, and how old are they? What am I currently reading myself?
For instance, if you write in the genre of science fiction and are a passionate reader of it, the sci-fi community would be your target market. If you wrote a personal finance book, you're looking for readers who share those interests. After that, you might look at the age range you write for and ascertain its demographics using data and analytics and your ability to market to that audience will improve in time. Prior to publishing your book, you must complete this work.
And don't forget, you are a major part of the brand. Write a biography that both gives credibility to the subject of your book and demonstrates your personality. Consider including a mention of your home town as well because it might result in opportunities in your area. Place this biography on your website. Additionally, it can be printed on the inside flap or back of your book to secure speaking engagements. All of this can be managed using the various features of Amazon KDP.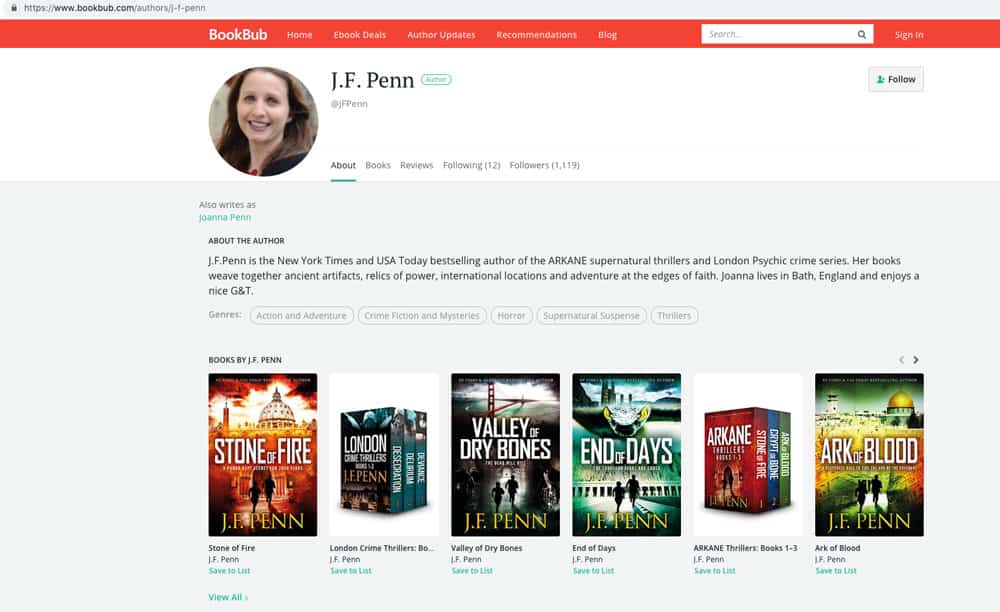 Your Package: The Title and Cover
Both the layout of your cover and the phrasing of your title are crucial because they serve as readers' first impressions of your book.
They are your most fundamental marketing components, which are vital.
If your book's title is uninteresting, potential readers won't be enticed to take it up when they're looking for something to read.
In utilizing a platform like KDP, ease of use is not just about the benefits to you; remember, the speed at which they can dismiss uninteresting titles is the speed of a blink. Additionally, you should create a cover (or have one created for you) that is appealing and appropriate for the genre, content, and branding of your book. You can also put a blurb on your book's cover in which other authors genuinely laud it.

Your Online Footprint: Website and Social Media
Social media is a must in this type of work, there's no way around it.
A wonderful venue to unveil your new book's cover and title is on Instagram. Consider planning a campaign to feature a dramatic surprise months before the book is out to heighten interest. Even if you don't yet have a Wikipedia page, people still need to be able to discover you so set up a proper website for your writing. Readers can learn a lot more about you on your website and that's where they'll probably head first if they want to see what else you've written.
Always keep your website's design simple, polished, and user-friendly. Include important details like links to your books' purchase pages, an "about the author" page with a picture, your social media account links, and passages from your novels. Ask influential people you might know if they would be willing to recommend your book. Add their recommendation on your book's inside, back cover, and Amazon sales page.
Also, make sure your book has its own webpage on the internet. This could be a standalone page on your website or the home page of your website. Instead of sending them to your website in the hopes that they will discover your new book, remove all doubt by sending them to the landing page for your book. Likewise, maybe offer a free chapter and make sure that downloading it is simple.
Also, consider signing up to other social media platforms such as Twitter, Facebook and Instagram. Different demographics tend to use different social media websites, so you have a higher chance of reaching more people this way.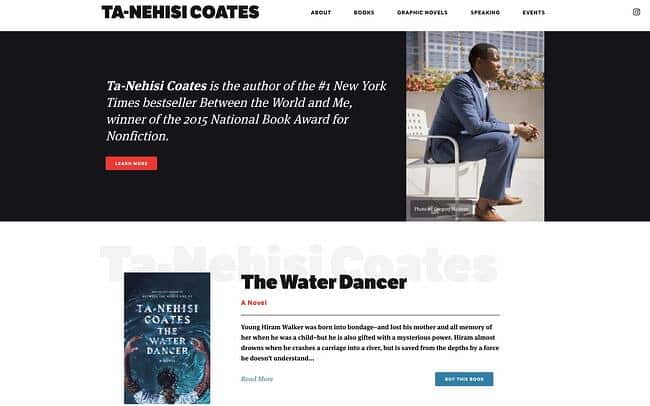 Mutual Promotion and "Launch Squads"
But you can do even more through mutual promotion! You can build enduring connections that assist the release of your book if you invest in your neighborhood by helping other writers, giving out free advice, etc. For example, offering pre-order rewards is an excellent method to get people interested in your upcoming book. You can encourage reader sales and promote the book prior to release by offering incentives for early orders. It can be a preview of the first two chapters or a section that wasn't included in the final version of the book, or even offering audio of you or another author in an interview or provide a behind-the-scenes Q&A.
Consider your launch squad as a group of super fans who will assist you in promoting your book when it is out. Regardless of the size of your team, set clear goals for everyone to achieve. The team doesn't have to be enormous. They might share information about your book on social media or write a review of it on GoodReads or Amazon. Word-of-mouth advertising is really effective!
They will appreciate receiving it before anybody else, whether it is a hard copy or a PDF. Additionally, it will aid in communication during launch. Once more, you want them to provide reviews since they give your book social exposure. When someone likes or shares one of your posts, all their followers can see it.

Build an Email List
Likewise, an email list is crucial for connecting with your audience and keeping them informed no matter what kind of business you run. Email is an excellent approach to get in touch with your audience on a daily basis because people don't always check social media. Consider providing a freebie on your website in return for visitors' emails if you want to increase the number of individuals on your email list. This may be something like a brief e-book on how to write your own book or a list of your preferred reading material. To keep track of the days till your book launch, also use your email list. To make it more intriguing, you might also add some amusing trivia or other freebies.
Building a Brand For KDP – How To Get Reviews For Your Books
Spread the word about the excerpts. Share book snippets, in particular, with your email list. These are folks who have opened their email to you.
Create a Goodreads author profile for yourself and include a link to the landing page for your book as well as all the pertinent information about your work. Although there are several paid email campaigns you can run, BookBub is unquestionably the best. Paying for email exposure is worthwhile, especially if it coincides with an eBook discount deal. Amazon also runs sponsored advertisements. Always keep in mind that timing is crucial, so be sure to run your advertising when it makes sense to market your book. Goodreads, Barnes & Noble, and Amazon reviews are important.
Produce A Book Trailer
Consider putting together a book trailer; making and sharing a book trailer is now simpler than ever thanks to the growth of YouTube and other video sharing websites. A book trailer is a little video that serves as a marketing tool for your book. Because a book trailer is built on the idea of a movie trailer, you want it to be engaging, expert, and appropriately represent your book and its content. Due to the addition of a visual component, book trailers are particularly popular in genres that appeal to younger readers, like YA.
You can post your book trailer on social media after you've created it. For the folks on your email list, you can also add a link to your trailer. Focus on how your book will change your reader's life in no more than 60 seconds. The key to creating an effective book trailer is having one that is motivated by felt needs. Think about the benefits you are providing!
Advance Copies
Delivering the first copies to your advance readers is a fantastic method to create anticipation for the publication of your book. You might run additional prizes on your social media platforms to attract advance readers.
This is a method of obtaining early reviews, which may encourage more readers to look at your book when it is published. Look at the blogs that review books in your category, then get in touch with the authors of those reviews. Inquire whether they would be interested in receiving a copy of your book early in return for a frank review. You'll expose your book to a new readership in this manner.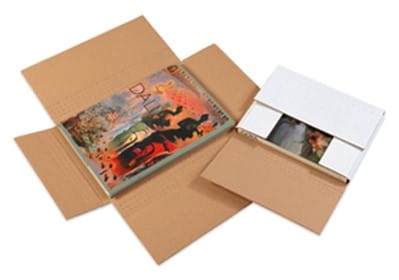 Hire a Publicist
When it comes to trade journals and the standard forms of marketing, do not disregard conventional reviews seen in trade periodicals printed and online. They are still useful. This is one of those important aspects where hiring a publicist can be quite beneficial. Additionally, those reviews influence retail customers.
Make sure you or your PR are requesting reviews from trade publications.
Consider creating an Amazon author page and adding A+ content to your books. Publishers have claimed that Amazon accounts for more than 80% of their sales. Ignore this potential marketing behemoth at your peril since it's important and necessary for you to be there.
Establish a strong Amazon Author Page so that people can discover you and all of your other books when they come across your product. Use consistent photos on all social media channels to build your brand. In other words, you should use your own image for any banners or other profile photographs in addition to the author photo you used for your profile picture. Customers may not recall your name, but they will certainly recall the cover of your book. It will be easier to recognize your brand if all of its visuals are consistent.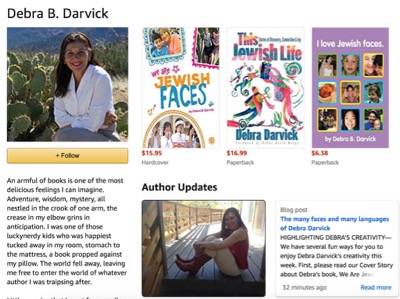 Launch Party
To reach this day, you put in a lot of effort. Congratulations! Hosting a launch party is a fantastic way to celebrate with supporters and say "thank you" to everyone for their support. If finding a location seems like too much work, host the party online so that everyone can watch. But once you're done with that, the work is not over!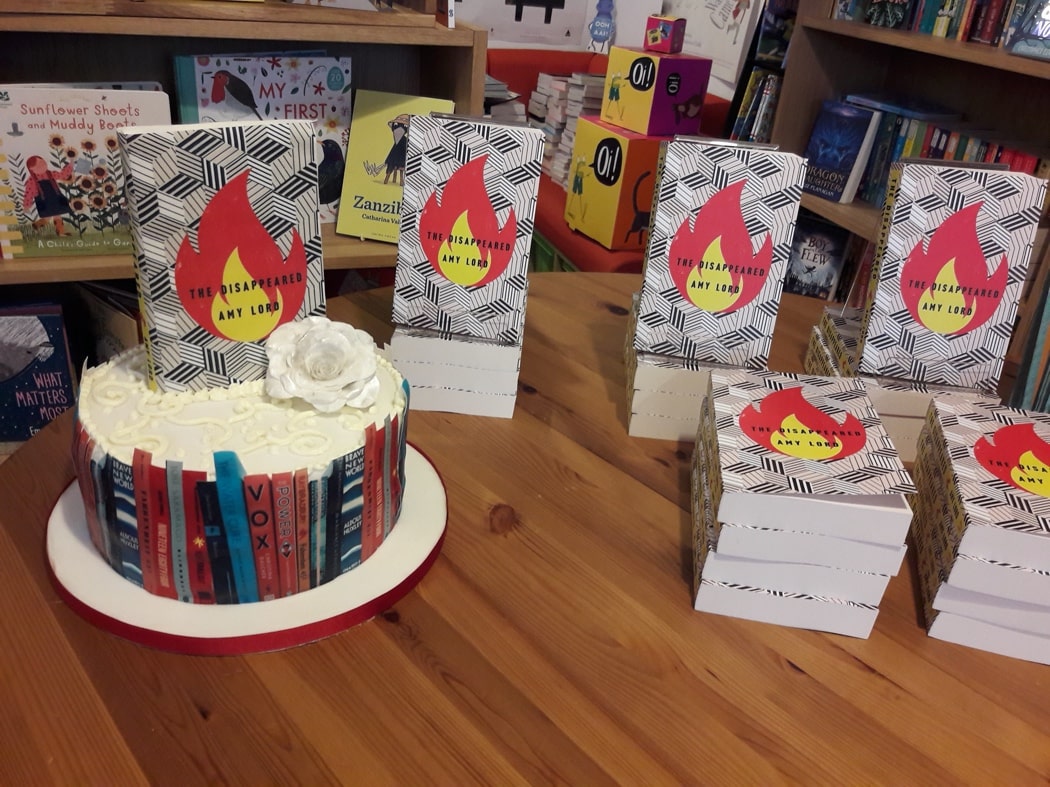 From author Amy Lord's book-writing blog, Ten Penny Dreams.
Canvass for Reviews
You still need to concentrate on gathering as many evaluations as you can, even if you already have some from the individuals you delivered advance copies to, such as your launch team.
Make sure to include your book on places where book reviews can be found, like Goodreads, Amazon, Google Books, and others. You can also improve as a writer by reading book reviews.
Reader feedback may highlight your strengths as well as areas where you could have done without or were unclear. You can even offer to write content for your fellow authors' blogs as a means to leverage your connections with them. They enjoy it because it gives their readers content, and you will enjoy it since it exposes you to a new audience. That results in mutual benefit.
Request book reviews from readers. Giveaways are offered to encourage people to do this. Reviews provide "social proof," and a large number of reviews can effectively persuade potential customers to purchase. Don't forget to express your gratitude to your launch crew and stay in touch with them. Additionally, you should remind them to submit their reviews to Amazon.com. Continue the conversation by discussing your book on your platform. It's lot simpler to get folks to purchase the book now that it is accessible. Keep your message clear and constant.
Speaking Opportunities/Book Signings
Consider the local media, launch events, and speaking opportunities. Do you know anyone? Which cities do you have good connections in? If you put in the effort in advance to make the most of each trip, book tours can be a ton of fun. Winning awards in book contests is one of the finest methods for a new author to get noticed so seek these out. Even if you come in second, you can still gain important exposure. Nowadays, there are a lot of writing competitions available, some of which even provide monetary awards. You can check out various internet contest lists to see which ones you qualify for.
Booking speaking engagements can significantly improve your book's financial support. Is there a spot on your website where people may request to schedule you to speak? Making oneself accessible will create chances for you to interact with individuals about your subject and, consequently, your book. When a book is released, that's when you should ask for favors. Don't be timid. Make a list of 25–50 people in your sphere of influence and then approach them about assisting you with book promotion. Target the friends and contacts that have the most sway. Set your e-book free temporarily to gain your first followers and readers. Established authors can be confident that their readers will buy their new book simply because it bears their name, while new authors must first develop this fan base. Members can obtain new, highlighted e-books for free or at a reduced price thanks to numerous initiatives like Amazon First Reads. These initiatives won't always increase your income, but they will definitely increase the visibility and momentum of your book. You can also start a campaign and tie-in your email list or social media platforms where you offer your e-book for free for the first day after launch.
One of the most cost-effective ways to promote a book is to arrange a book signing by getting in touch with your neighborhood booksellers. Inform them about your book and ask if they would want to host a signing and reading for you there. They might assist in promoting the book signing as well. Alternatively, you may get in touch with your neighborhood library or community center, however you might have to handle more of the event's advertising on your own. A podcast could feature a book reading as well. Make sure the podcaster's audience is comparable to your target audience, of course. Think beyond book signings when planning a book tour to get the most out of it. Podcasts can have a huge return on investment.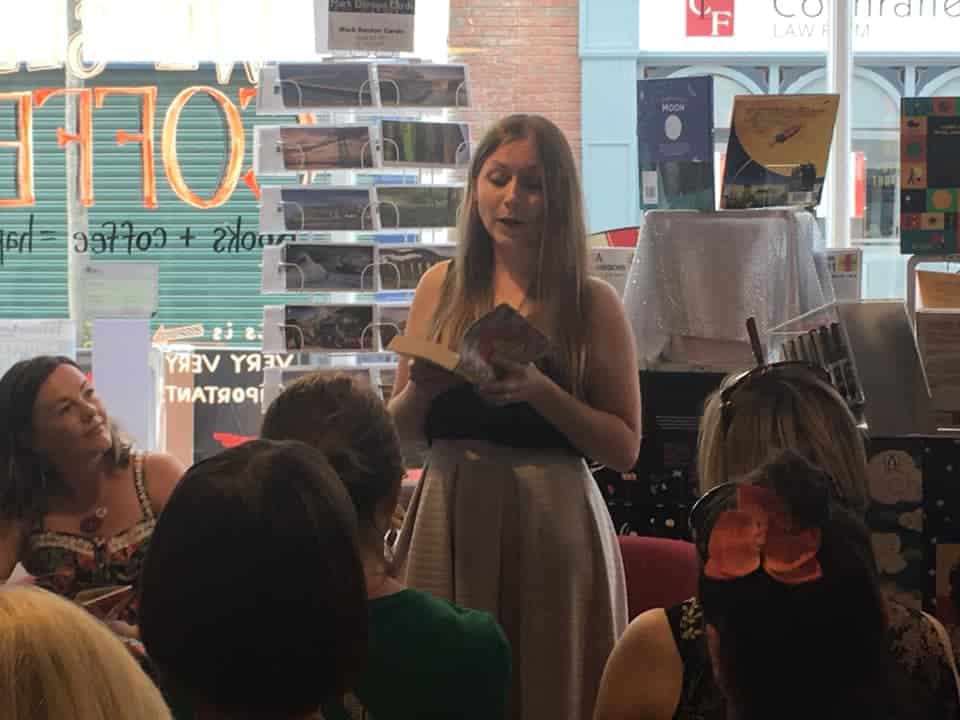 From author Amy Lord's book-writing blog, Ten Penny Dreams.
Podcasts
Much like speaking gigs, the biggest thing you need to do is make it known that you are available to podcasters. Ask to join for an interview. Pitch yourself as an expert in your field and offer to talk about issues of the day, not just your book.
As we mentioned earlier (though it of course ties-in), Instagram is a terrific platform for posting about your book. An excellent approach to advertise your book is through images, quick videos, and competitions. Furthermore, it's totally free! Make use of hashtags and trailers to get people to buy your book.
The key to boosting your book marketing efforts, especially with non-profits, is partnerships. Join forces with them to reach more people with your message. An excellent method to increase sales and interest in your book is to offer a buy one, get one free deal for a short period. When you advertise it on your platforms, it also makes for excellent message.
The secret to making this work is to only do it temporarily. It becomes urgent when you restrict it. Urgency is one of the all-time most effective and potent marketing strategies. Employ it to support your book.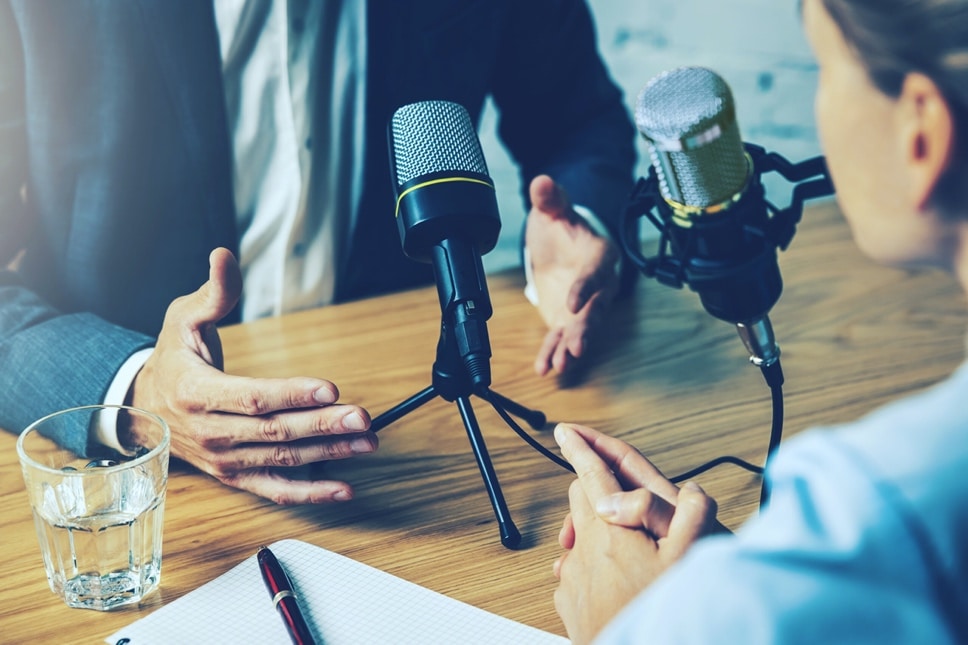 Book Conferences
Start attending conferences. Decide where to meet your audience. Attending, speaking at, or having a table at conferences is a fantastic method to reach potential readers. Almost all special interest groups hold conferences.
Find the ones that fulfill the promise of your book. Hosting a free webinar is an excellent idea for a single, no-cost event that imparts important knowledge relevant to your audience. Recall that FREE is the essential word here. Websites like WebinarJam, Demio, or Zoom let you host webinars. Decide on a date and time, send out an email with a sign-up link, and invite people to attend. Teach your audience about the subject of your book and provide them tools. Add a link to your book's purchase page in the chat to make it simple for people to buy it.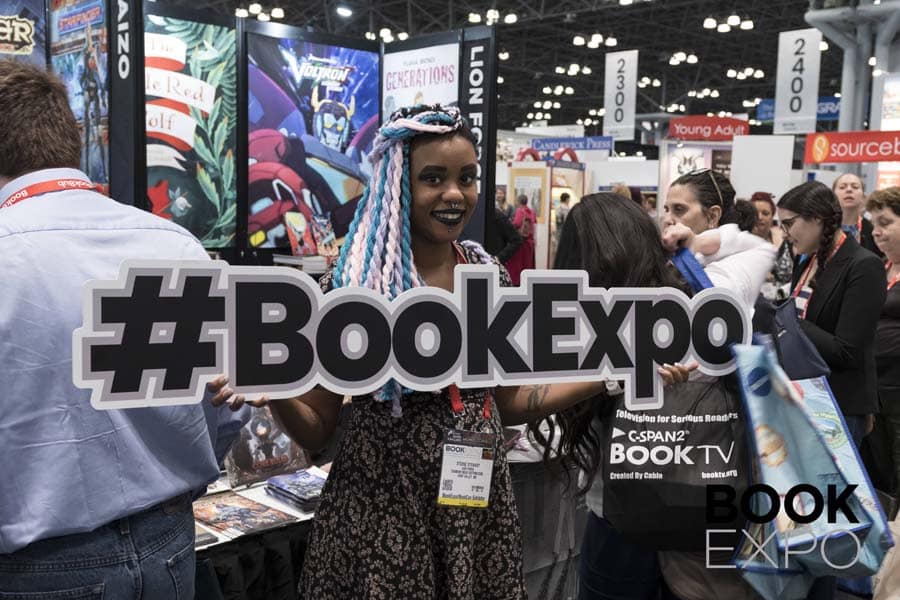 Attract New Readers With Introductory eBook Offers
Make your eBook available for a short period of time at a low price—say, $1.99—and then spread the word on your platforms. Keeping your book's price cheap is a terrific strategy to attract new readers and build natural momentum for it. Keep in mind: inexpensive and short-lived. Remember Your Holidays You can promote your book in advance of forthcoming holidays if you have a promotional calendar.
Look Into Audio Books
If you have created something great, chances are, you can increase your sales by offering yet another version of your book – in audio form!
Autographed Bookplates
You may make plans in advance when you know what's coming. Instead of reacting and missing out on advertising possibilities, take action! Offer autographed bookplates with signatures, which make excellent rewards especially around the holidays. Telling your audience that they are only accessible in a limited number will imply scarcity. Also, don't forget to Instagram the photo of you signing them. Post a social media thank you and a link to the Amazon review someone left for your book. Thanking your readers is a smart step. The focus will make them happy! Additionally, it will keep the book in the minds of those who haven't yet bought or read it.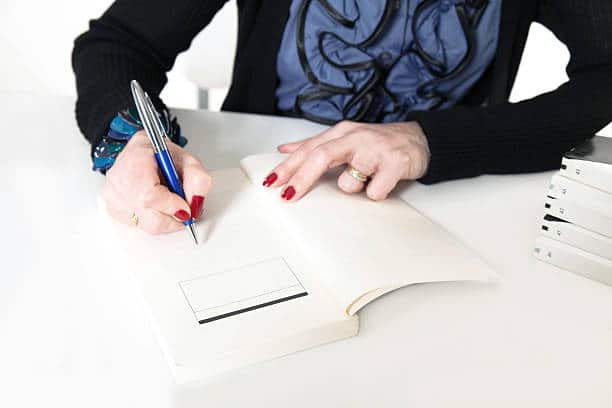 Join/Create a Book Club
What about creating a book club or joining an existing one? An excellent place to meet your readers is in book clubs. You can entice people to your writing by putting forward the offer to run a book club. It's a wise move to offer to stop by a book club once everyone has completed reading it. It's a good idea to mention book clubs on your platform to inspire readers to start their own book clubs.
Don't Forget to SELL Your Book
Last but not least, remember the call to action. Inform folks to purchase your book. Many writers make the error of doing everything necessary to draw a reader to their book, but stopping short of making a sale request. Tell them to buy a copy right away. Tell them why they need your book and what it will do for them (hope, information, practical steps, etc.).
Share a link and let them know your book is available here. Never fail to remind them to take action. Utilize a book marketing checklist to simplify your marketing; it doesn't have to be overwhelming to market your book. You may maintain organization and attention throughout each phase of your book marketing journey by using a checklist.
The best spokesperson to spread your message and tell your story to the world is you! You possess the expertise, the enthusiasm, and the experience! Share it then!